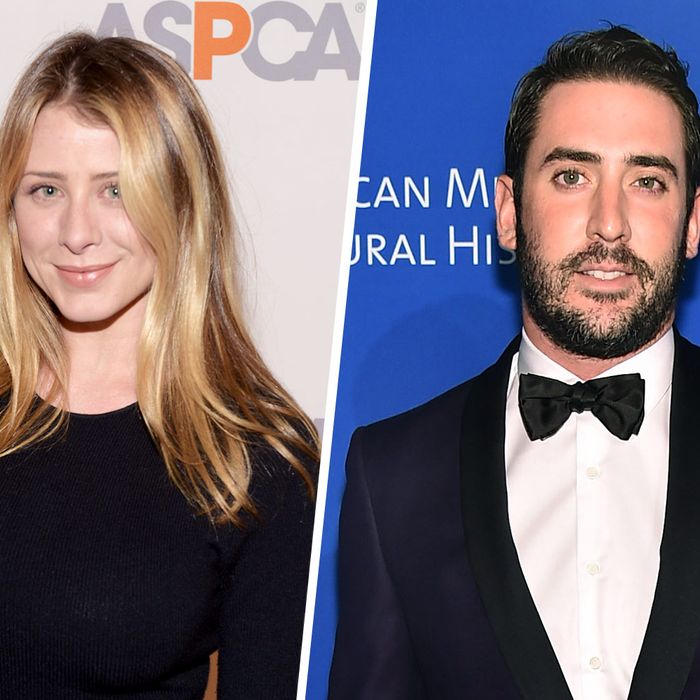 Lo Bosworth and Matt Harvey.
Former star of The Hills and current purveyor of feminine-hygiene products Lo Bosworth was spotted "getting cozy" with Mets pitcher Matt Harvey in Montauk this weekend, according to the premier source for random New York hookups, "Page Six." Both Bosworth and Harvey are fresh off dramatic breakups: Bosworth announced hers on her blog, the Lo Down, in May, and Harvey got publicly dumped by Victoria's Secret model Adriana Lima the same month. Now, the two are finding solace with each other, according to "Page Six" sources.
Bosworth and Harvey were spotted having a "deep conversation" over multiple glasses of rose at the Surf Lodge (of course) on Sunday night, the sources said. They reportedly left together, holding hands, shortly after midnight.
So far, neither party has commented on the alleged hookup. Bosworth did write on her blog in May, however, that she was using the celebrity dating app Raya, so maybe that's how she met Harvey.