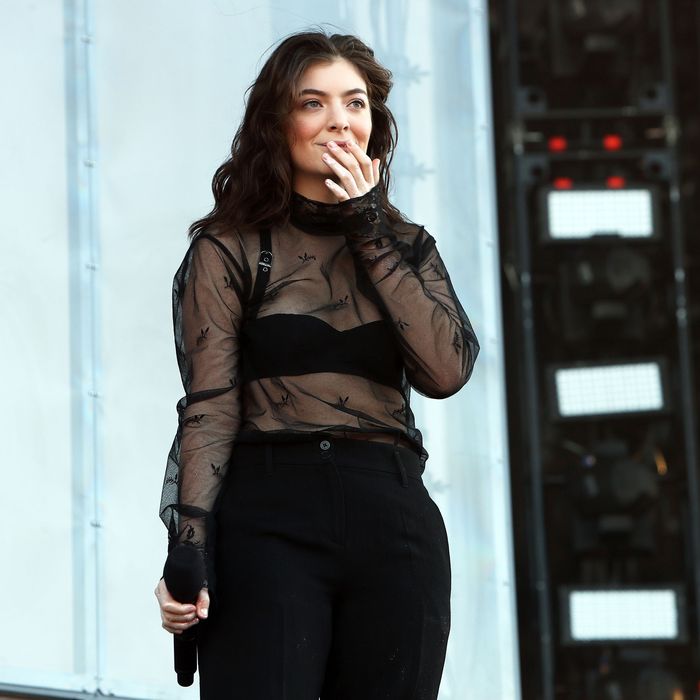 Lorde.
Photo: Burak Cingi/Redferns
When was the last time you enjoyed riding the subway? Five years ago? Ten years ago? In a dream you had once where you didn't live in New York and never had to ride the subway at all? Never? Lorde, New Zealand's biggest musical export since Flight of the Conchords, might be the last person on Earth to find a twinge of romanticism in the MTA. Here's what she said in a recent interview with NPR:
And so it was wonderful to come to New York — you know, no one cares about anyone here. It's like, you're very busy, you've got to get home. … You know, think about a shared space like the subway. No one's interested in getting in anyone else's space, or you know, when you hear a rare conversation on the subway, they keep it to a minimum 'cause they know that everybody else has such a full life, and it's like — we'll just keep this over here so we don't have to pollute everyone else.

There's this great Virginia Woolf quote [where] she talks about how wonderful it is to go out on the street in the city between the hours of 4 and 6 and be part of this sort of swell of commuters and how wonderful that anonymity is. And yeah, I really felt that that helps the work immeasurably, to be sort of walking around with my MetroCard, working it all out. So they were both very important — [in] New Zealand I would do a lot of the stuff that the record was about, and then I would get that distance from it and come here and write those stories.
Lorde follows a long tradition of famous people misunderstanding the truth about riding the rails. Drew Barrymore tried to use the subway as a mirror. Katie Holmes called a MetroCard a "subway ticket." Even our own mayor basically refuses to commute on the train.
Lorde got one thing right, however: No one cares about anyone in this city. You're very busy, you've got to get home.