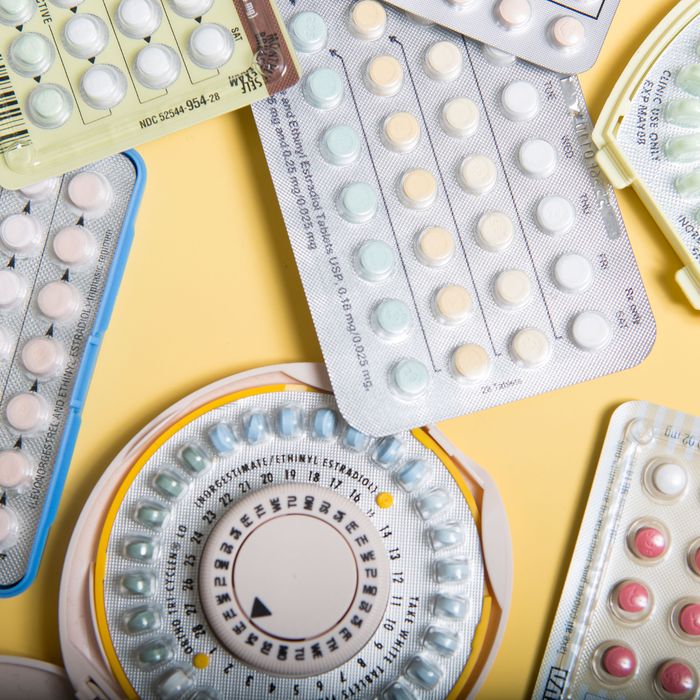 Birth-control pills.
Photo: The Cut/NY Mag
Earlier this week, we added "overheated stalled F trains" to our list of Things We Fear. Now, we have something new to put on that ever-expanding list: A popular brand of birth control has been recalled because of a packaging error that caused the placebo pills to be put in the wrong place. This error may have put women at risk of pregnancy because they were potentially taking placebos when they thought they were taking the oral contraceptives.
Lupin Pharmaceuticals issued a voluntary recall of one batch of its Mibelas 24 Fe birth-control tablets, according to a statement on the Food and Drug Administration's website. A "confirmed" market complaint indicated that there was packaging error on lot L600518 of the pills (with an expiration date of May 2018), as the packaging was apparently erroneously rotated 180 degrees within the birth control wallet, which reversed the weekly tablet orientation.
The packages come with 28 tablets — 24 with active ingredients (that have "LU" on one side of the pill and "N81" on the other), and four without active ingredients (with "LU" and "M22" on either side of the pill). "The first four days of therapy would have had four non-hormonal placebo tablets as opposed to the active tablets," the statement reads.
The company's statement goes on to note that oral contraceptives that are taken out of sequence "may place the user at risk for contraceptive failure and unintended pregnancy." Furthermore, people who took pills from the botched lot likely didn't realize anything was amiss, according to the statement, which increases the likelihood that they did, in fact, take the pills out of order. But Lupin pointed out that, so far, there have been no reports of unintended pregnancy stemming from the improper packaging.
According to the statement, Lupin notified the distributors and customers of the pill with a recall letter, but anyone who may have the affected product should also notify their doctor and return the product to their pharmacy.