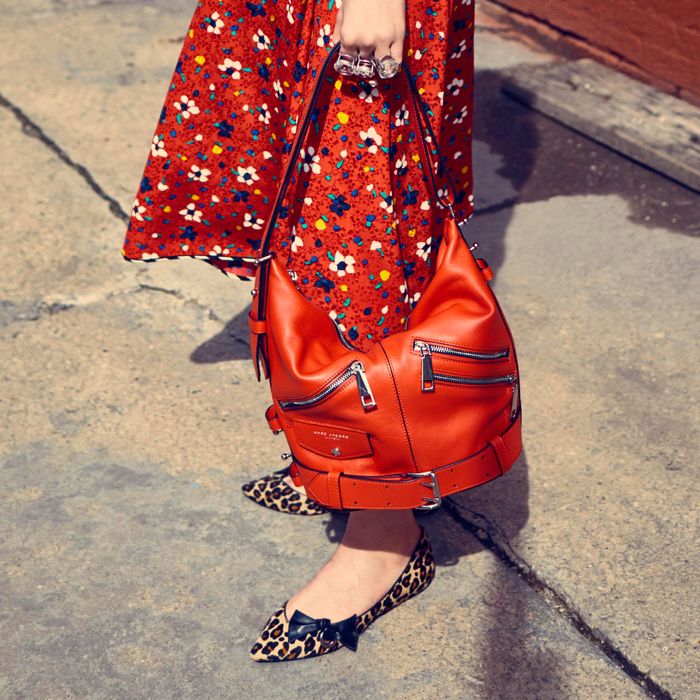 Putting together an outfit during the summer is about wearing the smallest amount of clothing while still looking as presentable as possible. The easiest way to do that is to throw on a dress and some sandals — the go-to uniform of so many women between the months of May and September. But don't you want to set yourself apart from the crowd? That's where a cool, new bag comes in, especially one that you can use well into fall and winter.
And no one does fun, cool bag like Marc Jacobs. His latest is called the Moto Sling, and it's a roomy hobo inspired by leather motorcycle jackets. It comes in classic black, but we're partial to this bright red as the exclamation point to any look. It holds its own if you want to aggressively mix prints in the form of a fun floral skirt and leopard-print flats. But it could also be the star of the show if you're more of a jeans-and-T-shirt kind of girl. Think of it as the bag equivalent of a moto jacket: Toss it on as a handy style hack to make any outfit seem slicker than your average.
If you buy something through our links, New York may earn an affiliate commission.