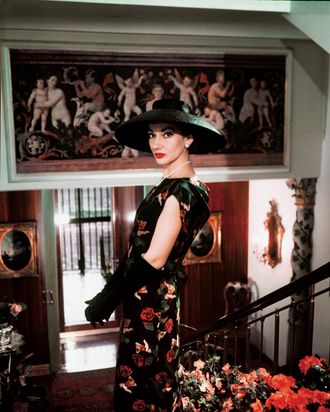 Maria Callas at home in Milan, 1958.
Photo: © Courtesy Fonds de Dotation Maria Callas; Photo by Franco Gremignano
The late soprano opera singer Maria Callas was best known for her vocal range and dramatic, glamorous lifestyle — she had an affair with Aristotle Onassis, partied backstage with Marilyn Monroe at John F. Kennedy's 1962 birthday celebration, and called on friends Grace Kelly and Hélène Rochas. Her private life is detailed in the new photography book Maria by Callas, published by Assouline, featuring previously unseen images from her family's archives.
The collection chronicles the singer's life from her childhood in New York City to her career breakthroughs in Greece, Italy, and finally Paris, where she died in 1977. The book's journal entries and photographs reveal she was torn between two worlds: fame, and a highly publicized, lonely personal life. She had left her husband for Onassis but she never remarried after Onassis married Jacqueline Kennedy. She wore elegant evening gowns by the Italian couturier Biki, Christian Dior, Yves Saint Laurent, and Lanvin. Lavish jewelry, feathered fans, and hats and gloves were her favorite accessories.
Filmmaker Tom Volf produced the book with the late opera conductor Georges Prêtre after listening to a recording of Callas singing a few years ago. Volf spent three years visiting her family members and reviewed personal photo archives that had been kept private for over 40 years.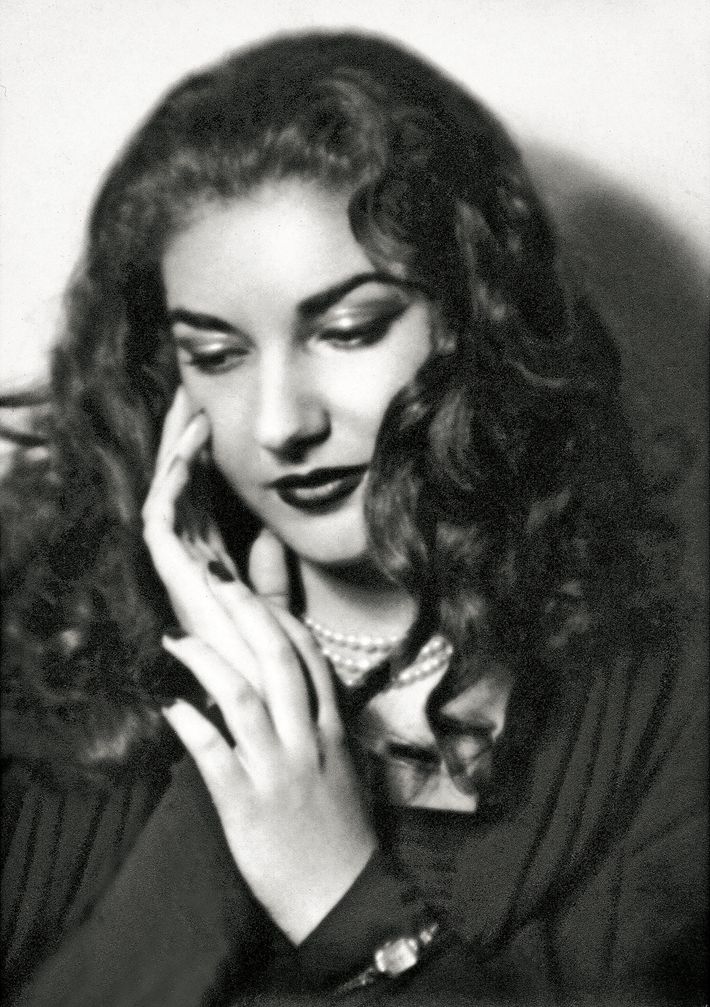 Publicity photo taken in Verona, 1948.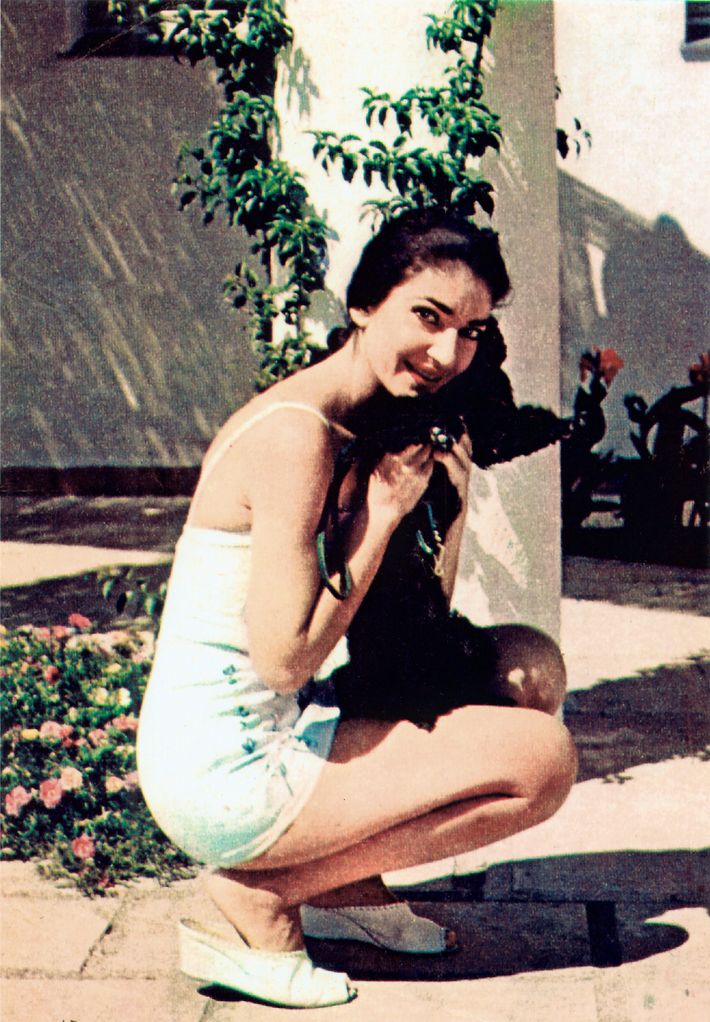 With puppy Toy, in Sirmione, 1957.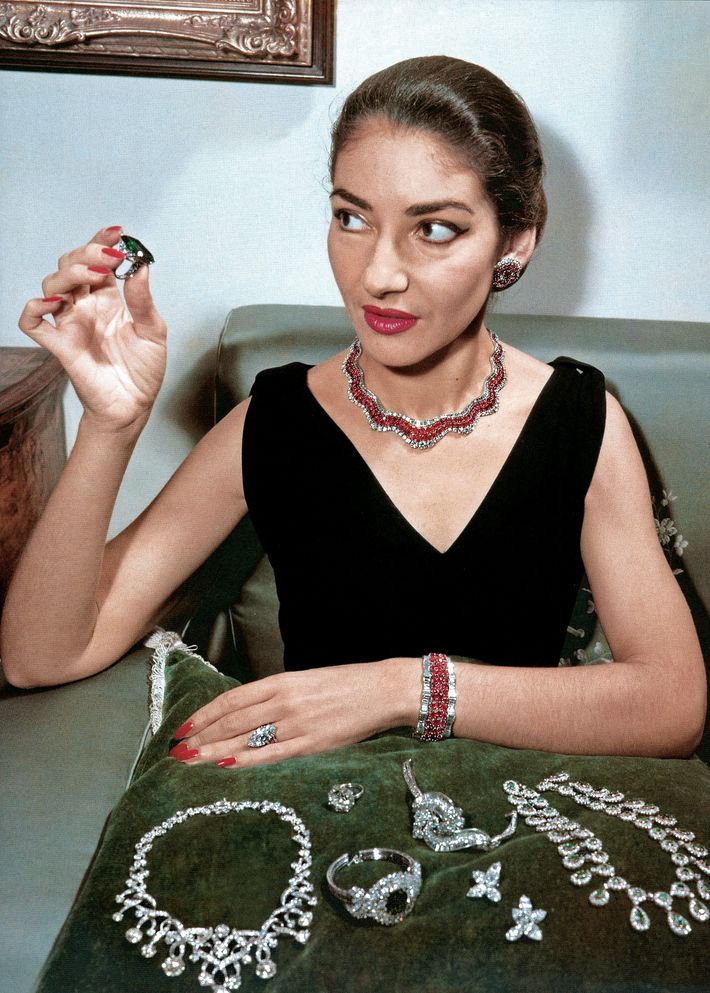 Choosing Cartier jewelry, at home in Milan, 1957.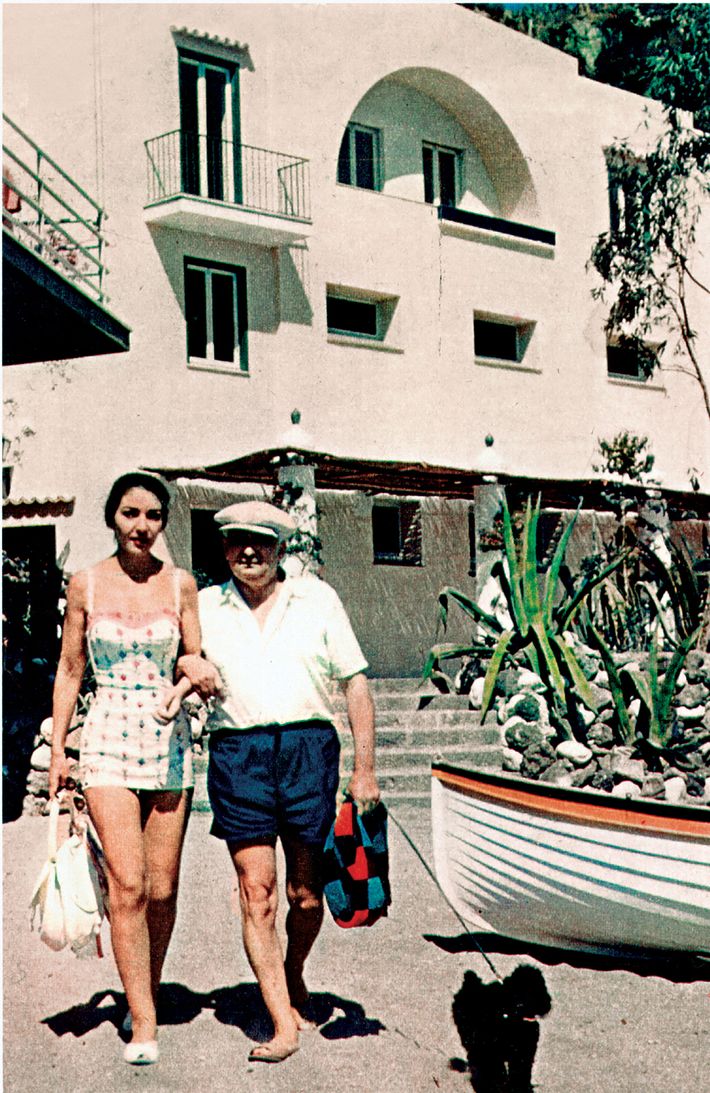 With Giovanni Battista, in Sirmione, 1957.
At home in Milan, 1958.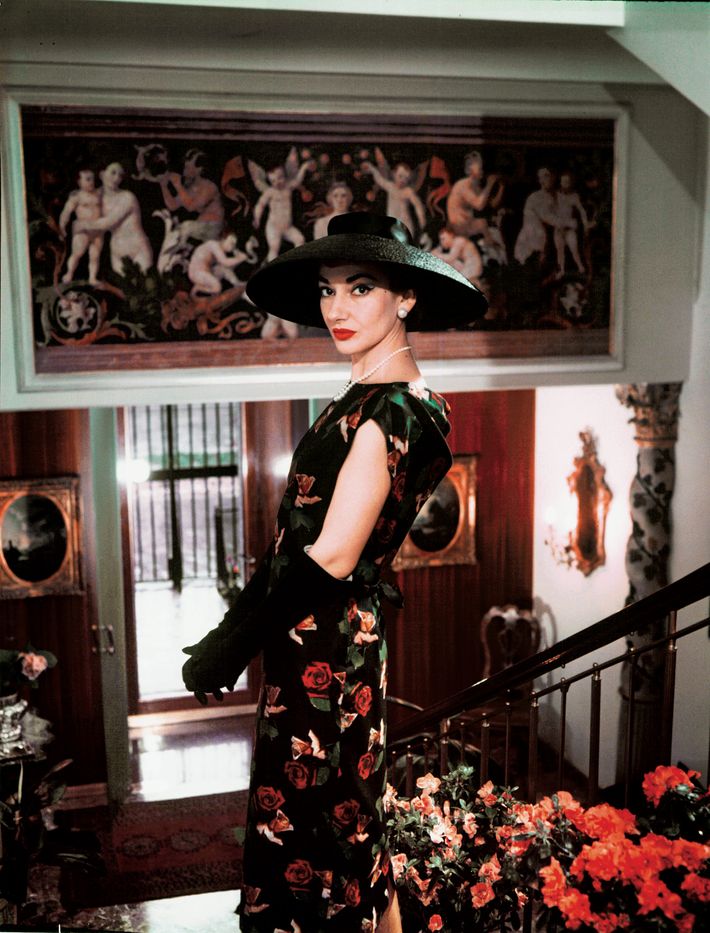 At home in Milan, before leaving for London, 1958.