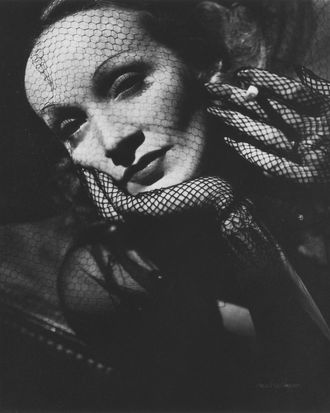 Marlene Dietrich in Seven Sinners.
Before Pantsuit Nation and the boyfriend shirt, Madonna and Miley Cyrus, there was Marlene Deitrich. The hat-topped, cigarette-dangling Dietrich was a paradigm of androgynous style, challenging traditional notions of femininity with roles in films like Morocco and Seven Sinners. A new exhibit at the National Portrait Gallery in Washington, D.C., titled "Marlene Dietrich: Dressed for the Image," which opened today, celebrates the Hollywood icon and her influence on film and fashion. The exhibit's debut follows the recent rerelease of Marlene Dietrich: The Life, an extensive biography written by Dietrich's daughter, Maria Riva.
About Marlene, Riva told the Cut, "The word 'mother' has connotations that do not apply. I was her possession, unknowing any other role.
This was not mean on her part — she 'adored' her offspring, which is true. But that did not make her, in the American sense, a mother."
The book includes hundreds of candid journal entries from Marlene's childhood in Berlin during the early stages of Nazi occupation through her secluded retirement in Paris. The diaries divulge her erotic desires, her journey through Hollywood, and her anti-Nazi political stance. When a top Nazi diplomat approached Dietrich to star in propaganda films supporting Hitler, she refused and called Hitler an "idiot" in interviews. Later, she gained American citizenship and became the highest-paid actor at Paramount Studios in 1933, earning $125,000 per film.
Though she quickly became Hollywood's darling, she continually challenged its social mores, especially in regards to sexuality. "Marlene was always bemused, often irritated, with America's puritanical attitude towards sex," Riva said. "Growing up in post-WWI Germany, where most of the young men were killed or debilitated — dancing, flirtation, and amorous relationships with men or women were normal. … Marlene always remained morally true to right from wrong. Her role as an icon allows her still to remind people that love is always love — irrespective of gender."
The sentiment is echoed in Dietrich's writings. On November 4, 1917, she wrote, "Yesterday, at a party, instead of place cards there were cards with quotations on them and we had to find our places according to the quotation. I found mine immediately: What is life without the glow of love?"
Click ahead to see photographs from the exhibition. "Marlene Dietrich: Dressed for the Image" is on view at the National Portrait Gallery in Washington, D.C., until April 15, 2018.
If you buy something through our links, New York may earn an affiliate commission.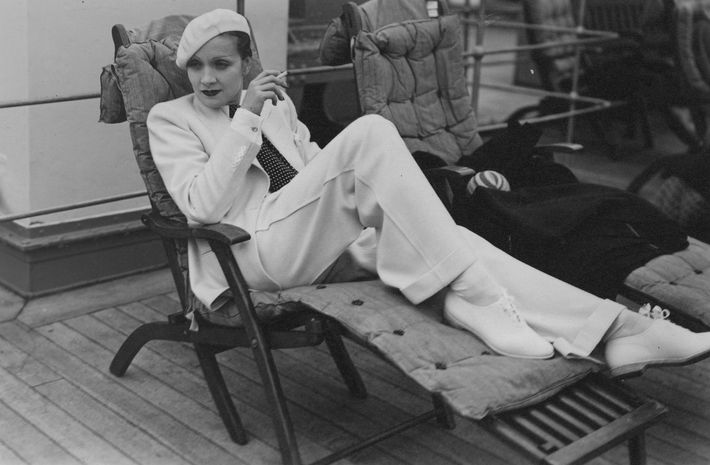 On the SS Europa, 1933.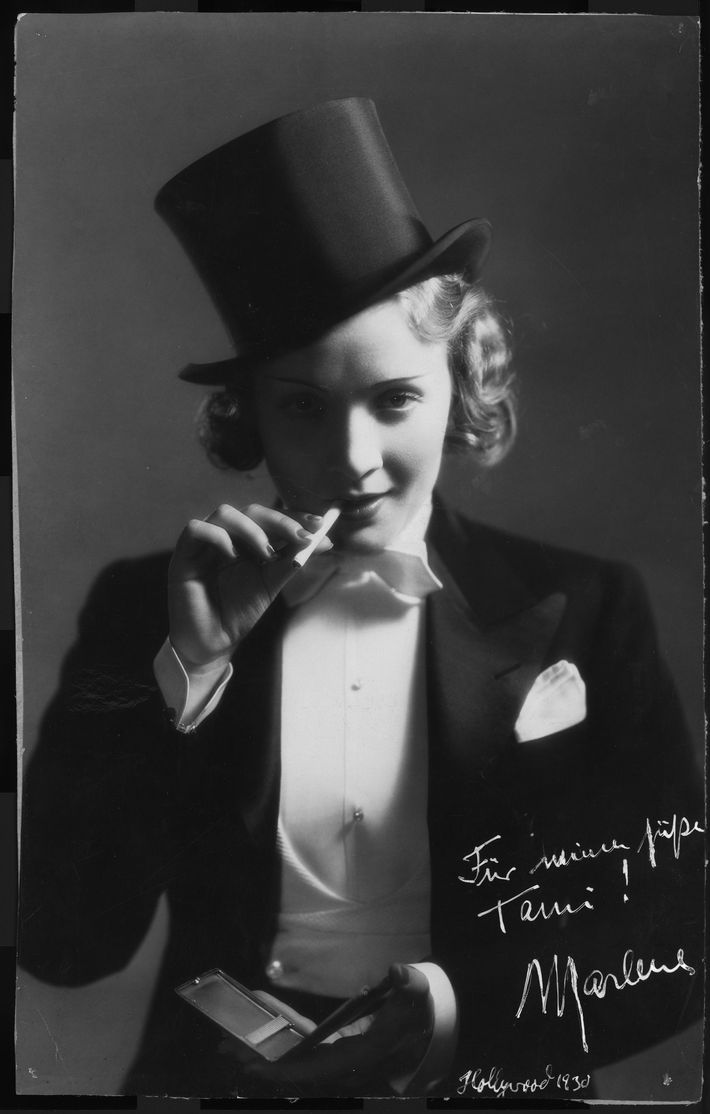 In Morocco, 1930.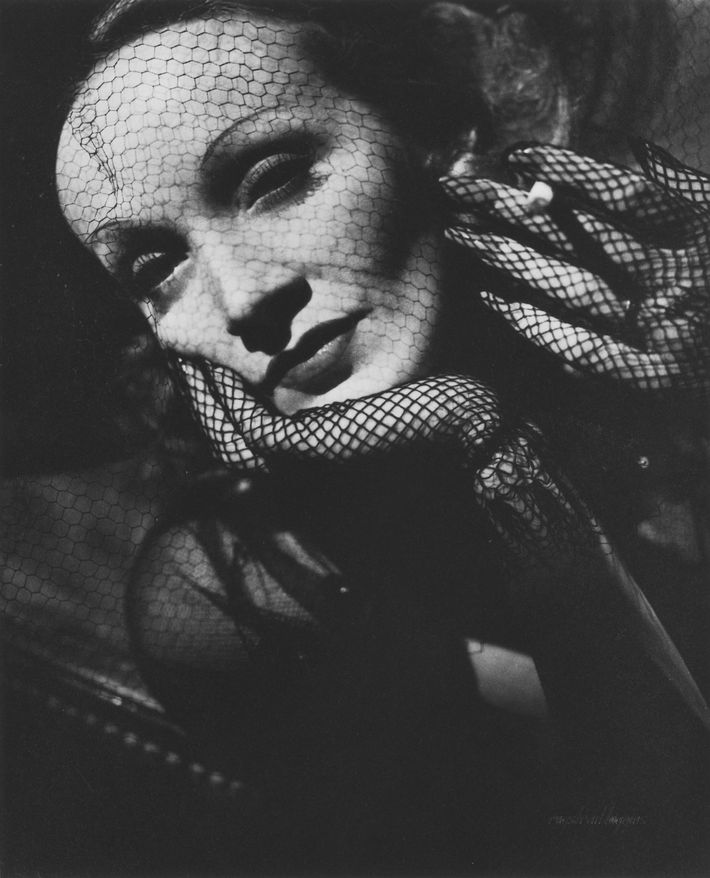 In Seven Sinners, 1940.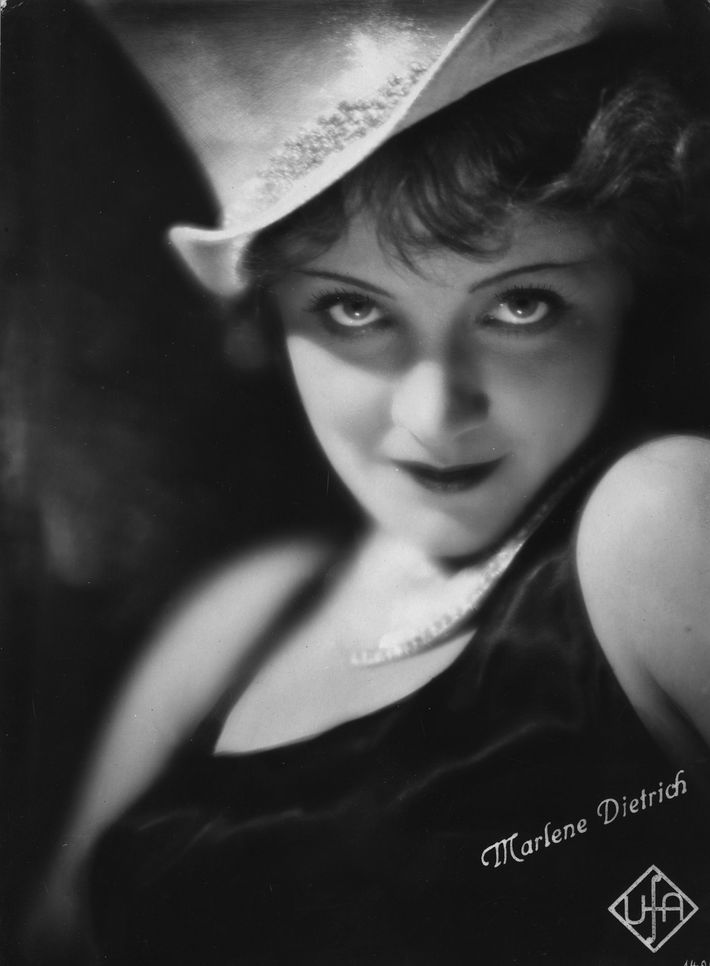 Blue Angel close-up, 1929-1930.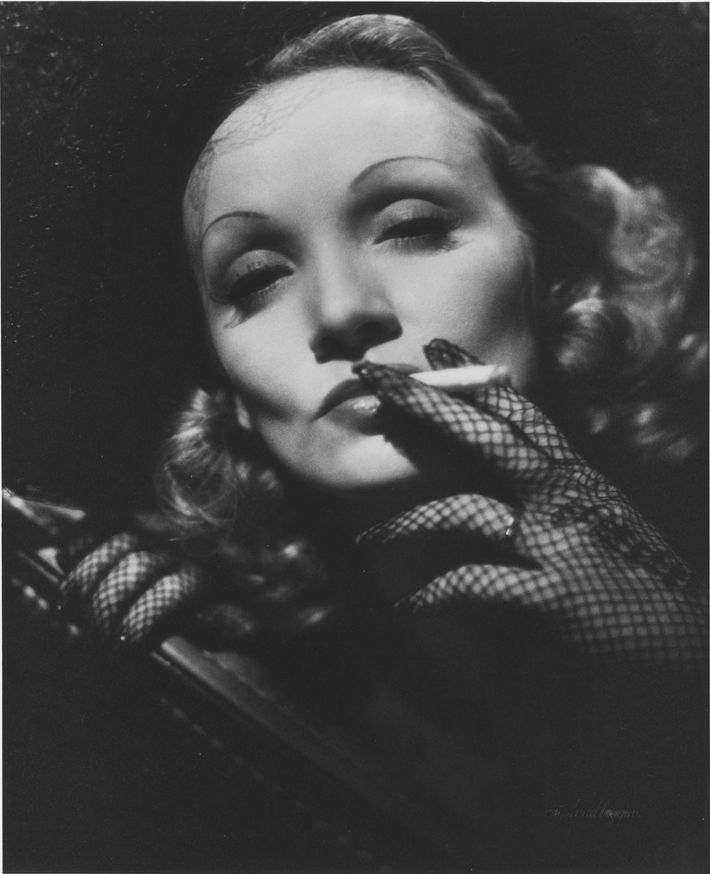 In Seven Sinners, 1940.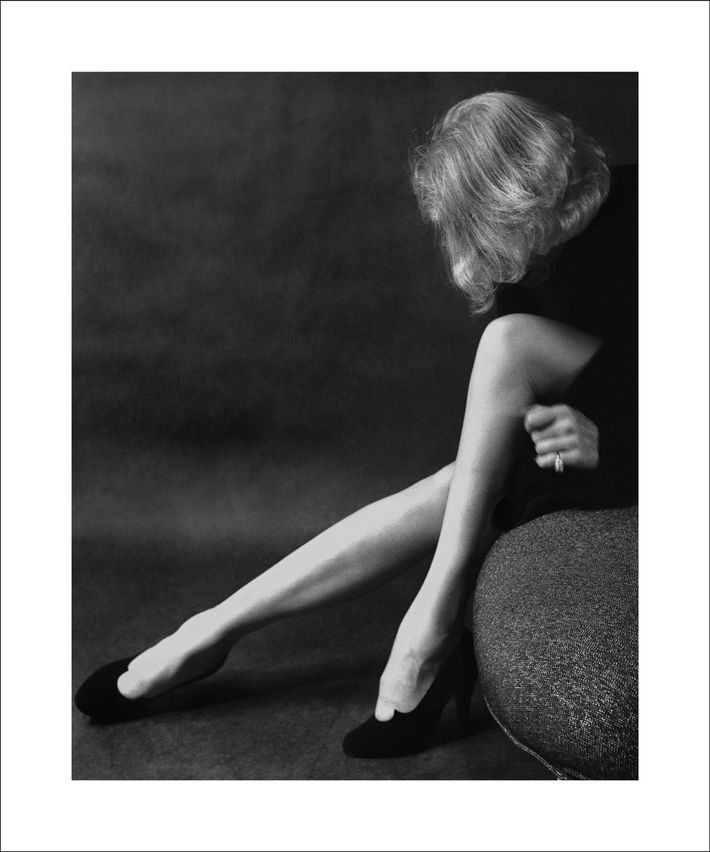 Marlene Dietrich by Milton Greene, 1952.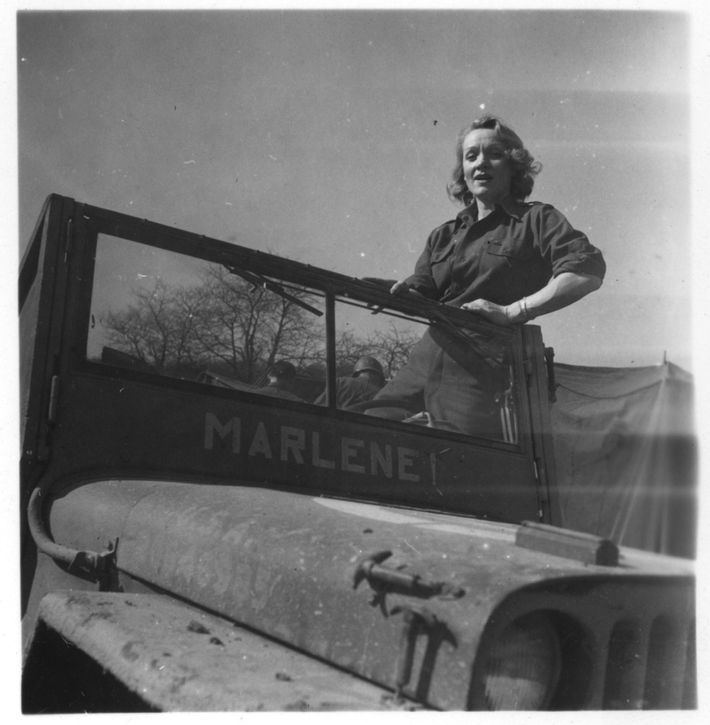 Posing with her Jeep, 1944.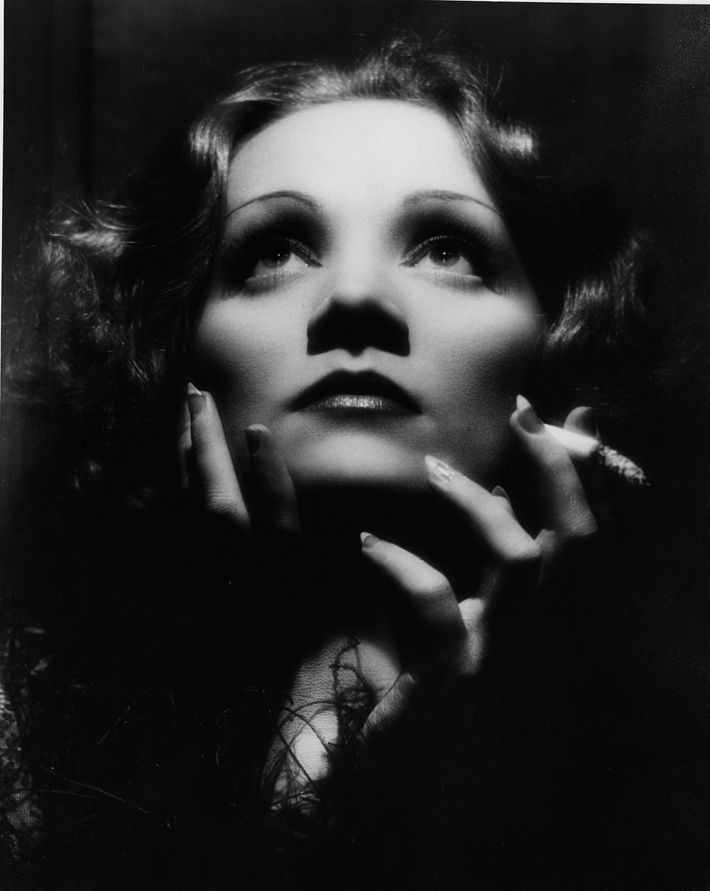 As Shanghai Lily, in Shanghai Express, 1931-1932.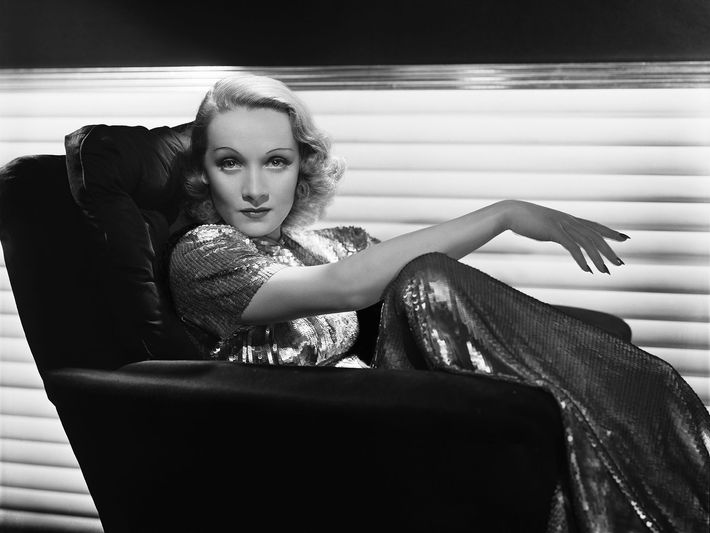 Marlene Dietrich by George Hurrell, 1937.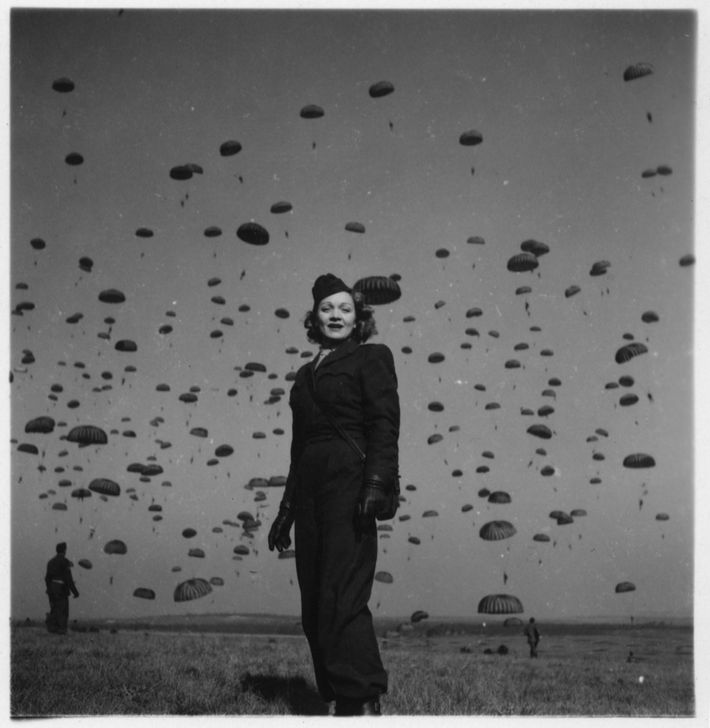 Marlene Dietrich with Parachutists by George Horton, 1945.