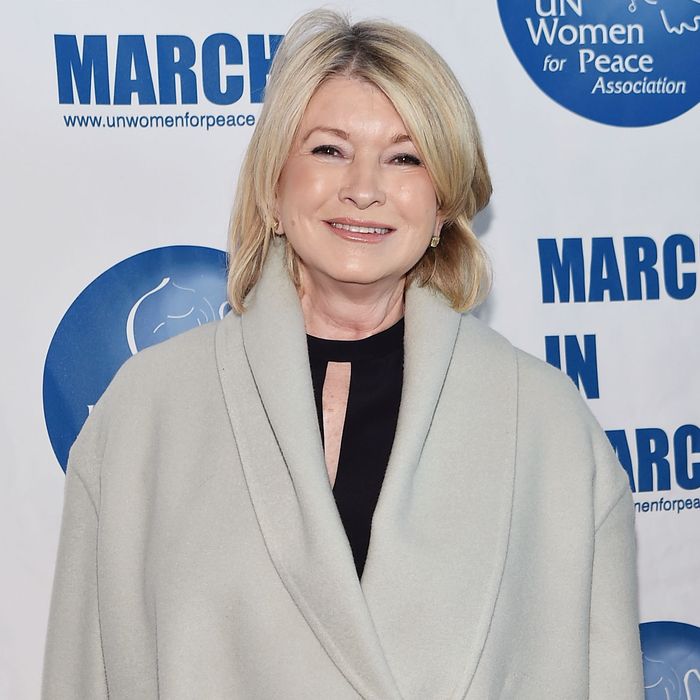 Martha Stewart.
Photo: 2017 Getty Images
Like the rest of us, single woman Martha Stewart knows that dating can be tough. While she may have a sexting past and a penchant for dating younger guys, Stewart is also incredibly busy and doesn't have "that much time for casual dating." So it's not surprising that she's been on some awful dates — the worst of which sounds eerily similar to most dates we've been on lately. Only fancier.
In an interview with Town & Country, Stewart opened up about her worst date, which took place at the "lounge area" of Le Bernardin (whereas ours were usually at dive bars). "He had to go somewhere afterward, and I had to go somewhere after. It wasn't a first date, but it was like a second or third date," Stewart explained. "We each had places to go; he did not ask me to go with him to the second place."
As the date progressed, the pair enjoyed "cocktails and a little caviar or something" (hmm, we usually have PBR and free bar popcorn on our dates, but go on) before the date reached its unceremonious end. "Then he just got up and said he had to run, and he ran out and didn't pay!" she said. "And I thought that was extremely rude."
Just as we usually do, she likely drowned her sorrows in some Martha Stewart Wine Company wine after hoverboarding home from the failed date.