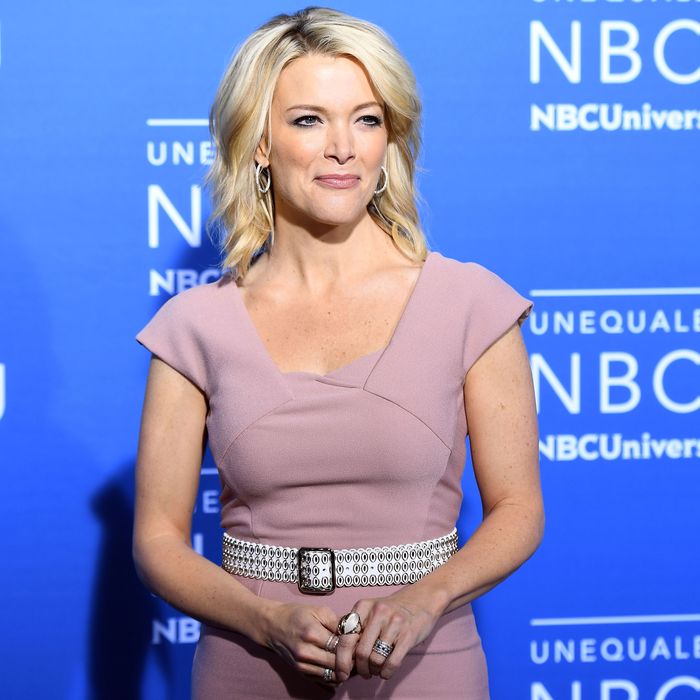 Megyn Kelly.
Photo: ANGELA WEISS/AFP/Getty Images
Before Megyn Kelly's Sunday-night NBC debut, there was much discussion about her new gig. What exactly was going on with the blue velvet dress she was apparently wearing to interview Vladimir Putin? What was the network thinking, hiring someone with her controversial past and opinions expressed at Fox? And, likely the main concern for NBC, exactly how well would her show do?
As of Monday, we have the answer to the last one: It came in third in the Nielsen ratings, with 6.1 million viewers. It's a pretty good showing, until you consider what came in first and second — an NBA finals pregame and, more tragic, a 60 Minutes rerun, with 8.2 and 6.6 million viewers, respectively.

Then again, Kelly was competing with a 60 Minutes segment with the founder of Chobani — and history has shown that few can go up against Big Yogurt and win.