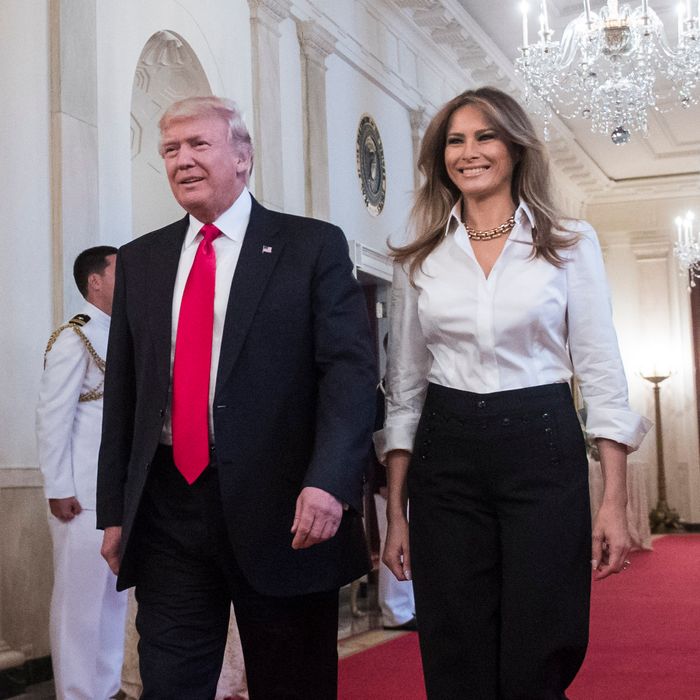 Will there be his and hers Coke buttons?
Photo: The Washington Post/The Washington Post/Getty Images
Soon Melania and Donald Trump will be doing their cable TV hate-watching side by side. Politico reports that the First Lady and the Trumps' young son Barron are set to move into the White House full-time on June 14. Melania remained in New York while Barron finished the school year, making her the first First Lady in modern history to delay her arrival to the White House.
Melania's parents, Viktor and Amalija Knavs, are expected to make more frequent visits to the White House, but they won't be moving in like Michelle Obama's mother Marian Robinson.
Politico reports that Trump aides hope Melania's presence will add some normalcy to the White House and rein in the president's Twitter usage. None of the highly anticipated Trump pivots have panned out, so we predict there will be just as much self-destructive tweeting — but a huge uptick in analysis of the first couple's awkward body language.