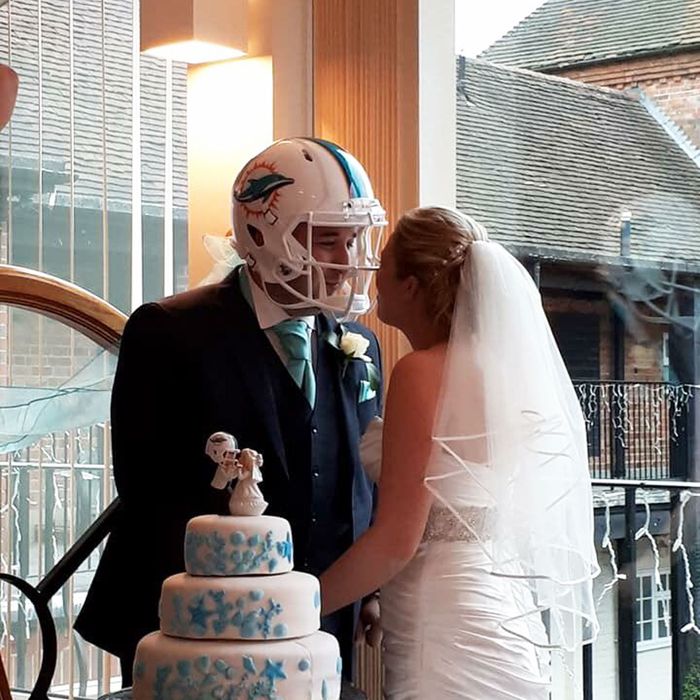 Lee Toplanding and wife.
Photo: Twitter
At their heart, all relationships involve a bit of compromise — from agreeing on what to eat for dinner to being totally cool with your husband wearing an actual football helmet to your wedding ceremony.
Lee Toplanding — a British man who's a Miami Dolphins football (as in, not soccer) fan — tweeted out a photo of himself getting married, saying that his wife bought him a Dolphins helmet for the occasion.
Congratulations and, uh, touchdown to the happy couple.