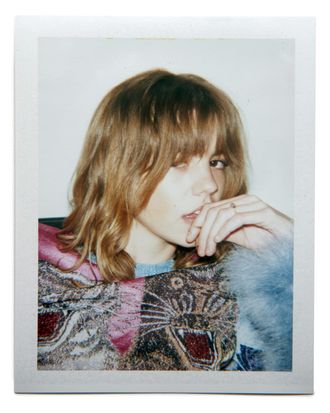 Michi Delane wears Gucci.
Photo: Lucas Michael
"I've walked for Chanel four or five times, and you never know what you're going to get," says Michi (pronounced Mickey, "like the mouse") Delane. But the model admits that this past season's runway rocket was the biggest surprise yet. Delane, who arrives to the Cut's shoot in a Polo Bear sweater, was scouted at a musical festival. Since then, she's walked for Hermès and Stella McCartney, and starred in Chloé's latest campaign. Read on for her lightning-round answers to our interview questions.
If you were a magazine, what magazine would you be? Vice.
If you could speak to animals, which animals would you want to talk to?
Probably a shark. I just feel like they've been around for so long and they've maintained to be able to survive in this environment. I'm really into the ocean. People need to start thinking about taking better care of the environment.
Sneakers or slippers?
A sneak, for sure.
What's something your social-media followers don't know about you?
Probably that I'm super chill. I feel like it's hard to get that across on social media, and it's hard for me to display my personality.
What was the last website you looked at?
Amazon. I buy everything from Amazon.
If you could be outfitted by one designer for the rest of your life, who would it be?
Chloé — just because their stuff is super chill.
What time is your alarm set for in the morning?
Six, but I never wake up at six.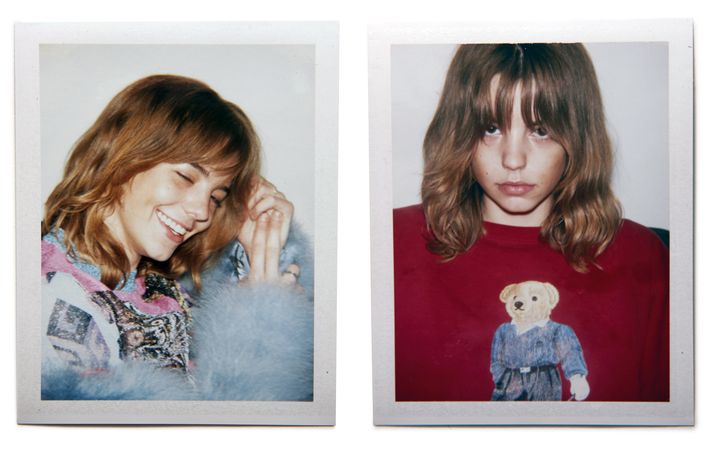 What do you eat for breakfast?
I love blueberry muffins. I could smash on some blueberry muffins.
If you had only three things you could eat for the rest of your life what would they be?
Pizza, burgers, and something sweet like a brownie.
Fuck /Marry/Kill?
No one. Peace and love.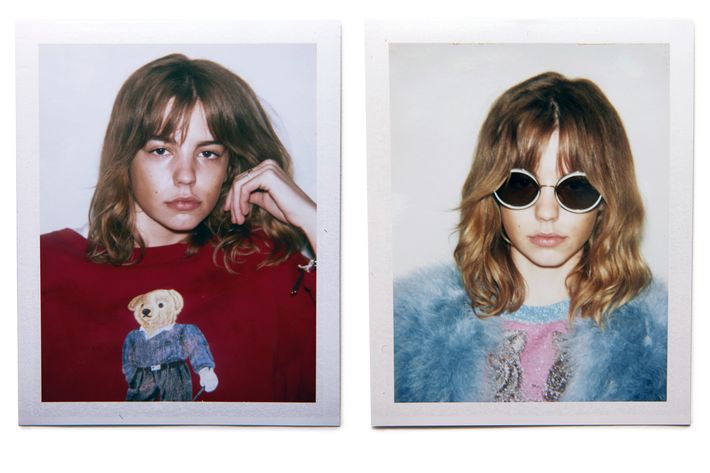 Person you wouldn't mind being trapped in an elevator with?
Richard Branson
If you could tell Donald Trump ONE thing and make sure he would listen, what would it be?
You're an idiot.
If you were a color, what color would you be?
Probably red.
Michi wears Gucci Lurex sweater, $1,500 at gucci.com; Erdem marabou coat, price upon request.