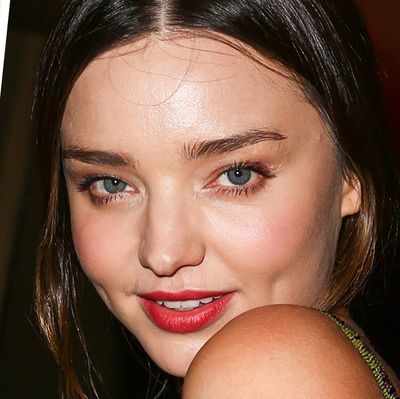 Jho Low, Miranda Kerr.
Photo: Getty
Speaking from personal experience, when you're a beautiful and famous model, you're often showered with gifts by men who want to win your affection. But sometimes those gifts will have been purchased with money reportedly stolen from a Malaysian development fund, and you'll find yourself suddenly and unexpectedly in the midst of an international scam.
Such is the cautionary tale of Australian model Miranda Kerr, who is now embroiled in the 1MDB fund case, thanks to the work of her ex-boyfriend, Malaysian billionaire Jho Low. Low is accused of taking $4.5 million from the fund and using it, in part, to buy diamonds for Kerr.
Kerr dated Low for about a year in 2014, following her divorce from Orlando Bloom. (She's now married to Snapchat founder and billionaire Evan Spiegel.) His first gift to the supermodel was a $1.29 million, 11.72 carat heart-shaped diamond with "MK" inscribed on it, which he gave to her for Valentine's Day. Low is also believed to have bought her a $3.8 million diamond pendant, and a $1.98 million set of jewelry.
The U.S. government filed a civil suit on Thursday and is now attempting to seize those assets; they're looking for $1.6 billion worth of items, total. Kerr's not the only celebrity who's found herself involved in the money-laundering investigation — Leonardo DiCaprio has to return Marlon Brando's Oscar and artwork by Picasso and Basquiat.
According to "Page Six," "Kerr … has been cooperating fully" with the investigators. And probably, much like you, regretting her dating past.