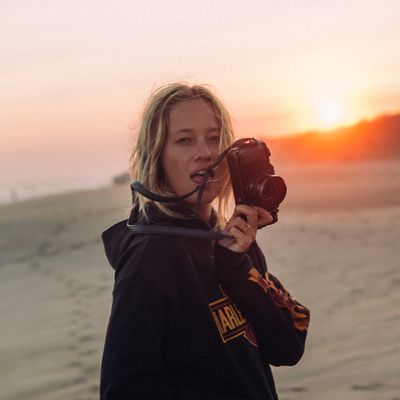 Weekend With is an ongoing Instagram series that features people we like photographing places we'd like to be. Follow @thecut on Instagram to join in, and tag your photos with #weekendwith when you travel somewhere new.
The first time model and New Zealand native Zippora (Zippy) Seven visited New York, she bypassed Manhattan and went directly to photographer Bruce Weber's home in Montauk. After spending a week out there, she fell in love with the Long Island beach town.
Fast forward a few years from the Weber shoot, and she was living in New York City, still modeling. "I met my boyfriend. He was going out to stay with a friend in Montauk and invited me along. We stayed in a cabin in the backyard of a friend's house, fell in love, and spent the majority of our time thereafter figuring out how not to go back to the city."
Seven and her boyfriend Terence Connors eventually moved out to Montauk together, subletting in the winter and managing commutes to the city so they could still work.
"It worked out great! I'm able to go back to the city or the airport and zoom straight back out when I'm done. My boyfriend is a freelance filmmaker so he does the same."
A few things that have increased in Montauk over the years are tourism, popularity on social media, and property prices. The couple's solution: "We'd both saved up and last winter bought a plot of land together with the plans of building something small," Seven told the Cut. "We don't have anything built yet, as things take a long time out here when you're trying to be thrifty. We purchased our sailboat Starbound to live on in the meantime. I grew up on a sailboat and Terence was easily convinced."
"I really love this community, so many creative, inspiring people and everyone is so kind, even though it's a different culture it reminds me of home."