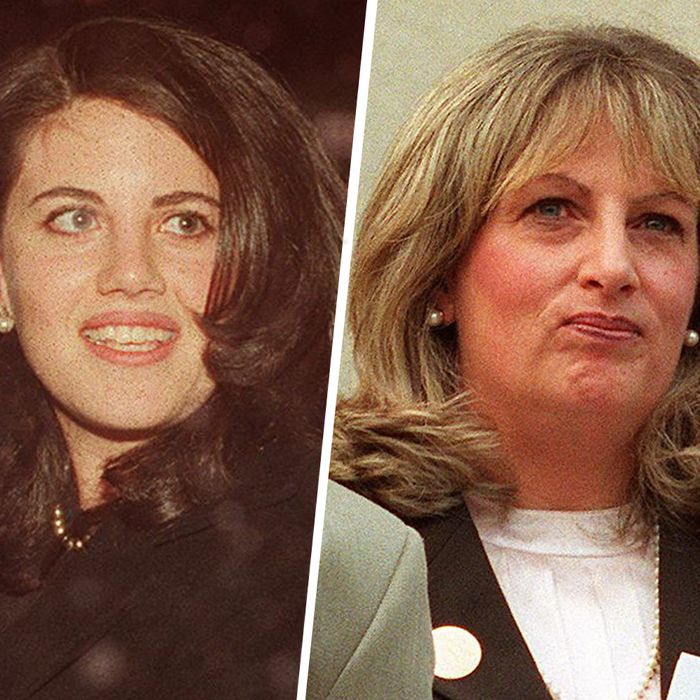 Monica Lewinsky, Linda Tripp.
Photo: Getty Images
In one of the most stunning betrayals in recent history, former Pentagon employee Linda Tripp recorded her phone conversations with friend Monica Lewinsky — you know, the conversations in which White House intern Lewinsky admitted in great detail to having sexual relations with President Bill Clinton — and turned them over to Ken Starr, effectively kicking off a massive scandal that ruined her friend's life for years to come. Over two decades later, that story is getting the film treatment: Deadline reports that Amazon Studios acquired a script called Linda and Monica.
Written by Flint Wainess and produced by Todd Black, Jason Blumenthal, and Steve Tisch, the film will detail the two women's friendship — and its swift, dramatic disintegration. Considering how Lewinsky's final statement at her grand jury testimony was, "I hate Linda Tripp," they'll certainly have plenty of material to work with.