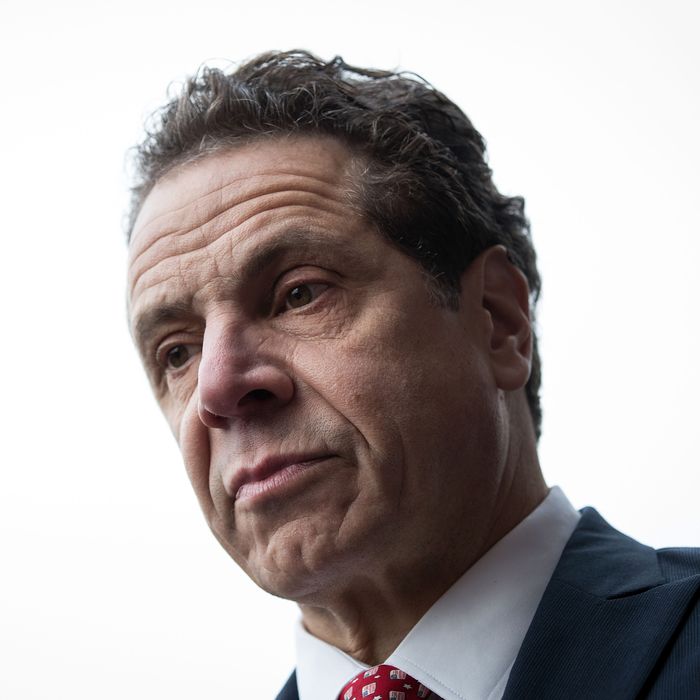 New York's abortion law isn't up to
Roe
v.
Wade
's standards.
Photo: Drew Angerer/Getty Images
In 1970, New York became the nation's leader on abortion rights, with state legislators narrowly voting to remove a ban on abortion. What they technically did was revise the state's penal code — which had previously criminalized abortions except "when necessary to save a life" — to create an exception for abortions performed before 24 weeks of pregnancy, or when a woman's life is at risk. Even though Roe v. Wade passed three years later, that state law still stands. And although it was progressive at the time, it's now dangerously outdated.
In practice, the law makes performing an abortion after 24 weeks a Class D felony, punishable by up to two to seven years in prison, and makes self-induced abortion a misdemeanor crime, according to Jezebel. In other words, it's not in line with Roe v. Wade. To update the law, state legislators introduced the Reproductive Health Act, which passed in the Assembly on January 17. But the bill hasn't even made it onto the agenda in the Republican-controlled Senate — and the last day of the Senate's legislative session is Wednesday, June 21.
Women like Erika Christensen — who found out at 31 weeks that her fetus would die immediately after birth and had to spend thousands to get an out-of-state abortion — have been lobbying state representatives to consider the bill, which would (a) decriminalize abortion (including self-induced abortion), and (b) allow abortion providers to terminate pregnancies after 24 weeks when they believe it to be medically necessary.
"Did New York expect me to carry this baby to term, only to watch him suffer and die?" Christensen wrote in an op-ed for Rewire. "The only answer I've come up with is: yes."
But she and like-minded activists and lawmakers have been unsuccessful, largely because no one knows about the backward law. "Many New Yorkers, legislators, and people on the street just assume New York state has good reproductive-health laws because we're a progressive blue state," said New York State Senator Liz Krueger. Or as Christensen's husband, Garin Marschall, put it, "There's a big groundswell of support for progressive causes after the election. This is not on the radar — it's not on the map at all."
With the election of Donald Trump, there's a sense that passing the bill must happen sooner, rather than later. His administration could potentially overturn Roe v. Wade, but Krueger thinks it's more likely that — with Trump in power — Republicans will "pass terrible bills that cut away at protections of Roe v. Wade" on a local level. But unless something dramatic happens, New Yorkers will have to wait until the legislature reconvenes in January (barring a special session) for abortion protections that belong in this decade.