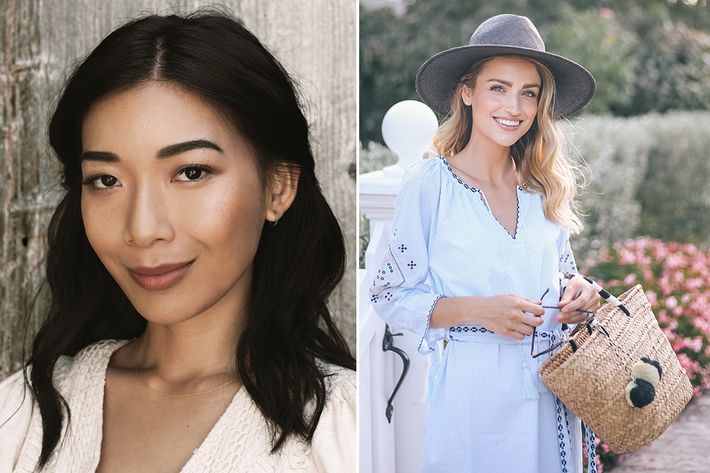 The correlation between scent and memory is potent, sensual, and highly personal. Playing on that relationship, the Cut asked a couple women known for their beauty prowess, style, and taste to tell us about the unique fragrance they're into at present, and the memories it evokes for them. Read on for their poignant accounts of life's defining moments. And to discover an option that stirs your own emotions, nostalgia, and energy, explore Sephora's entire niche fragrance collection.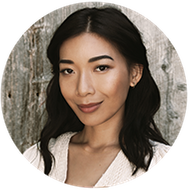 Hjelmeseth is the creator of style blog Honey & Silk.
I've been wearing TOCCA Florence since high school, and its blend of white florals – gardenia, tuberose and my all-time favorite, jasmine – has become my signature. Vines of jasmine climbed our family home in North Carolina, and my childhood, set in such a lush, beautiful landscape, has shaped my affection for traveling to countryside destinations and old-world Europe. Back then, the aroma of jasmine tea filled the kitchen as my grandfather brewed his cup every morning, afternoon, and evening. He'd sit by the bay window with his Chinese newspaper and I'd practice my Mandarin with him with light conversations about school and news a 10-year-old could comprehend. In my mother's manicured vanity room, light radiated through her collection of cut-glass perfume bottles. She, too, always reached for just one.
I love how elegant and how much depth is in this scent. It spins my mind to coming home late on warm summer nights to the bloom of jasmine vines outside the house. It's a millisecond of bliss to start of the day. –Hjelmeseth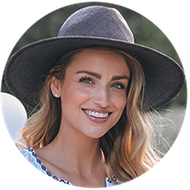 Morgan blogs about style and motherhood at Little Blonde Book.
As of late, I've been wearing Clémentine California by Atelier Cologne. The sandalwood and cypress transport me to my childhood when my brother and I would spend our days playing in the woods, building forts, and climbing every tree. I remember breathing in the fresh air as we ran for hours on end, the sunlight peeking through the treetops. Now that I have children of my own, I've spent a lot of time with them taking in nature. I love that this fragrance can also bring me back to those moments with my daughter at the beach or in the country. The bright, fresh burst of mandarin evokes so much joy for me. On the other hand, the pepper makes my heart ache for my grandfather – he had the best cologne. Now, I can carry him with me whenever I wear this scent.
I'm a stay-at-home mother to two little ones, and when I find myself frazzled, a spritz can be a quick pick-me-up for my mood. It's fresh and sweet with a hint of spice, the perfect addition to my everyday routine –Morgan
More stories in this series:
3 Powerful Scents, 3 Moving Memories
We All Have a Version of These Memorable Experiences
This is paid content produced for an advertiser by New York Brand Studio. The editorial staff of The Cut did not play a role in its creation.