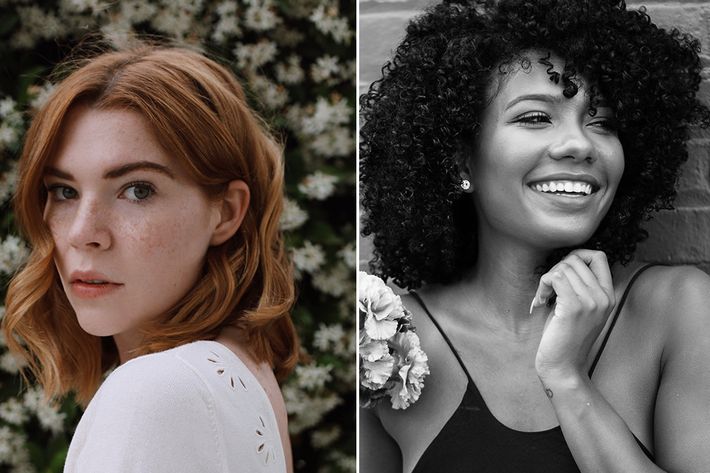 The correlation between scent and memory is potent, sensual, and highly personal. Playing on that relationship, the Cut asked a couple women known for their beauty prowess, style, and taste to tell us about the unique fragrance they're into at present, and the memories it evokes for them. Read on for their poignant accounts of life's defining moments. And to discover an option that stirs your own emotions, nostalgia, and energy, explore Sephora's entire niche fragrance collection.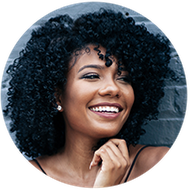 Franklin runs a fashion and lifestyle blog, HeyGorJess.
NEST Black Tulip has a distinct warm, floral smell that reminds me of walking past all of the beautiful flower shops on every corner in Paris. My first trip there was special and life-changing. I remember seeing it in pictures and movies as a little girl hoping that one day I could visit. When I finally got a chance to go last year, I fell in love with the city right away. It was a surreal experience – I couldn't believe I was really there. Besides all the sweet moments touring the city, I conquered many fears I had while I was there. It was a last-minute opportunity with not much time to plan, but I knew it was an experience I couldn't refuse. It was my first time traveling to Europe and I went alone, without knowing the language at all. Since then, I've been to seven new countries, including in Asia. My life has never been the same.
This fragrance makes me feel happy and excited for my next adventure. It reminds me that I can go anywhere and do anything. The combination of warm and floral makes it great for day-to-day and for special events. –Franklin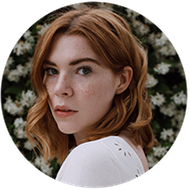 Halverson is an actress who blogs about vintage-inspired style at Pretty Little Fawn.
The newest fragrance to my collection is MAISON MARGIELA 'REPLICA' Beach Walk. The bergamot in it brings forth a very specific time in my life – the summer before I started high school. I'd become a teenager obsessed with the idea of living in England, so I got heavily into having a cup of tea twice a day. I would buy stacks of vintage books, pour a cup of tea for myself, and spend hours in the backyard on a blanket in the sun. I had just gotten my first Polaroid camera and would take blurry photos of the family dog, my sister, the sunlight through the trees, even selfies that I thought were 'so artistic'. I was searching for an identity, but I really was exploring early on what I love now: taking photos and enjoying a day spent outdoors.
The bergamot really comes through in a soothing way. I love the way that it wakes me up gently when I put it on in the morning, lingers on my skin throughout the day, and doesn't need a refresh in the evening. –Halverson
More stories in this series:
3 Powerful Scents, 3 Moving Memories
This Is Why Throwbacks Shouldn't Be Limited to One Day
This is paid content produced for an advertiser by New York Brand Studio. The editorial staff of The Cut did not play a role in its creation.