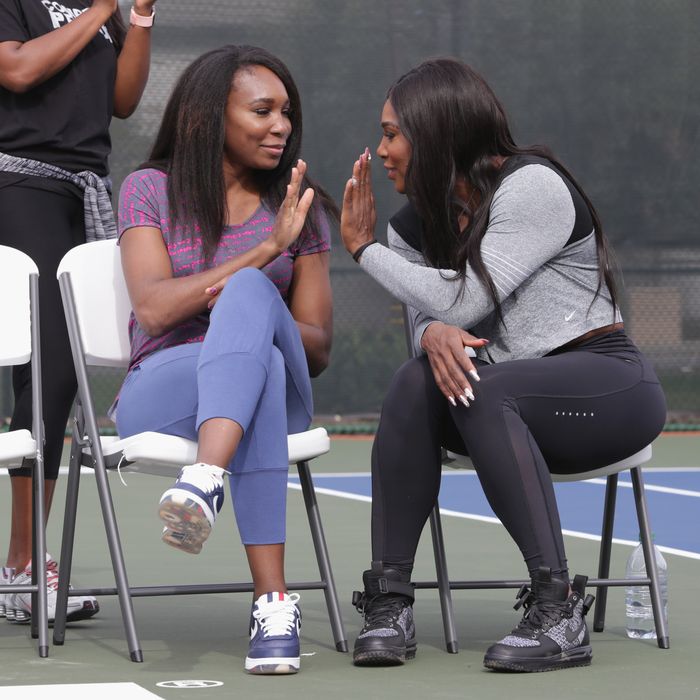 Serena and Venus Williams.
Photo: Jerritt Clark/Getty Images
During the French Open, many thought that Venus Williams may have revealed that her sister was having a baby girl. In an interview with Eurosport, she used 'she' pronouns in reference to the baby and said "she's going to call me favorite aunt."
Naturally the fanbase exploded with the possibility of a third Williams tennis legend, but Serena posted (what else?) an Instagram of a notes app screenshot to debunk the rumor.
So there you have it — Some friendly sisterly persuasion tactics. Well played, Serena, well played.