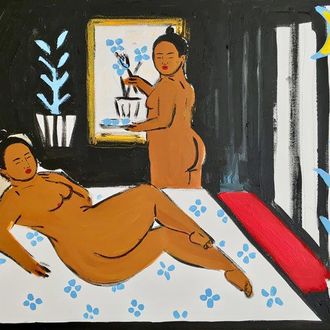 Monica Kim Garza,
La Luna
, 2017.
Photo: Monica Kim Garza
Radical feminist artist collective the Guerrilla Girls were the first to popularize a now ubiquitous question: Do women have to be naked to get into the Met Museum? From 1989 onward, the collective has been tracking gender representation in some of the world's most well-renowned art institutions, and the male gaze remains alive and well. Though the statistic is quoted ad nauseam, it is still staggering that as of 2012, less than 4 percent of artists in the modern-art section of the Metropolitan Museum of Art are women, but 76 percent of the nudes are female.
A new exhibition at the Museum of Sex in New York hopes to address and correct this imbalance. "NSFW: Female Gaze," co-curated by Creators of Vice Media, opens Tuesday and will bring works by over 20 female artists that tackle sexuality, desire, and the female gaze. "There has long been a conventional approach to exploring sexuality," Lissa Rivera, an artist and co-curator of the exhibit told the Cut by phone, "and we really wanted to show a wide variety of reflections on self discovery and different types of sexual expression, ones that are maybe unusual or not thought as often."
The results of that exploration are works that show women's bodies in ways they are rarely seen in public: bent and contorted; naked and crouched; staring directly at the viewer in defiance. "Sexuality is ubiquitous," Rivera said. "Sexual expression is something that everyone experiences." Marina Garcia-Vasquez, editor-in-chief of Creators, added, "Obviously, in this political climate, there are a lot of women wanting to have these conversations out loud."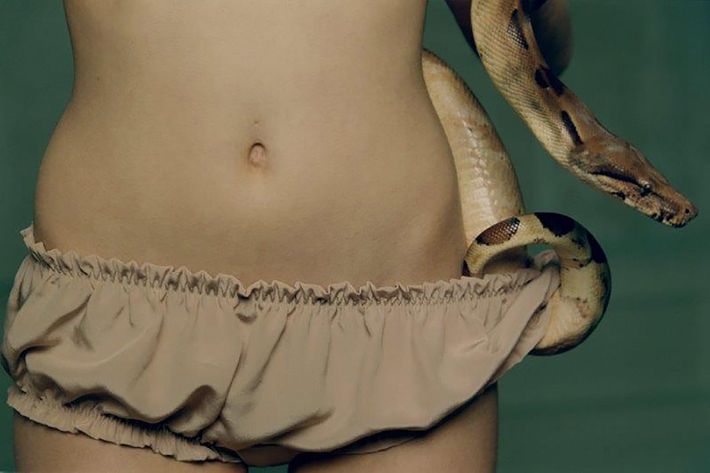 Amanda Charchian, Celine, 2016.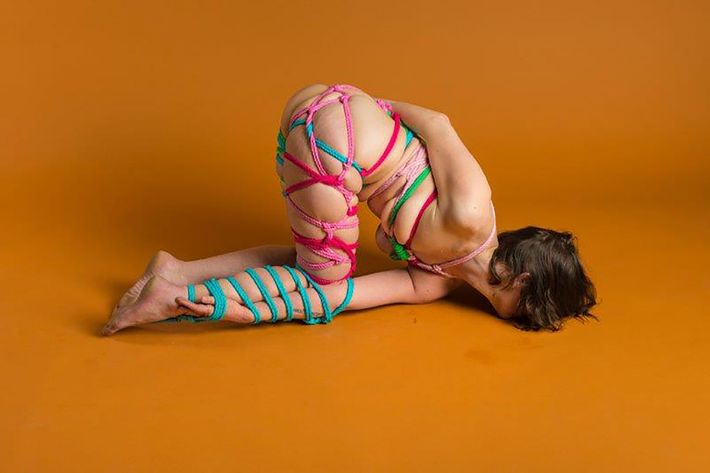 Joanne Leah, The Whole, 2016.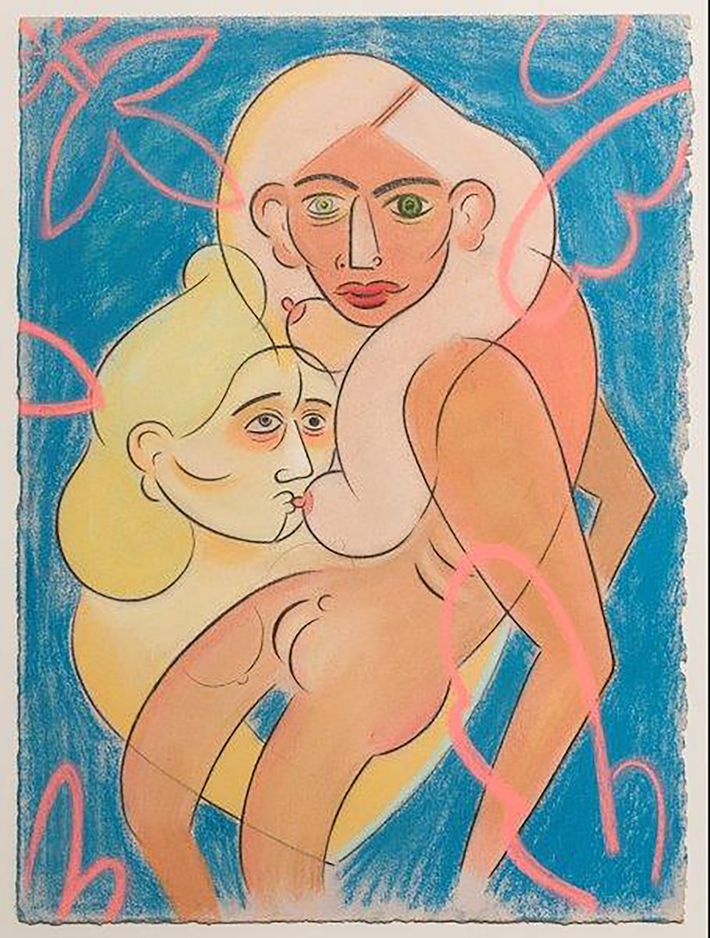 Koak, Seagulls, 2015.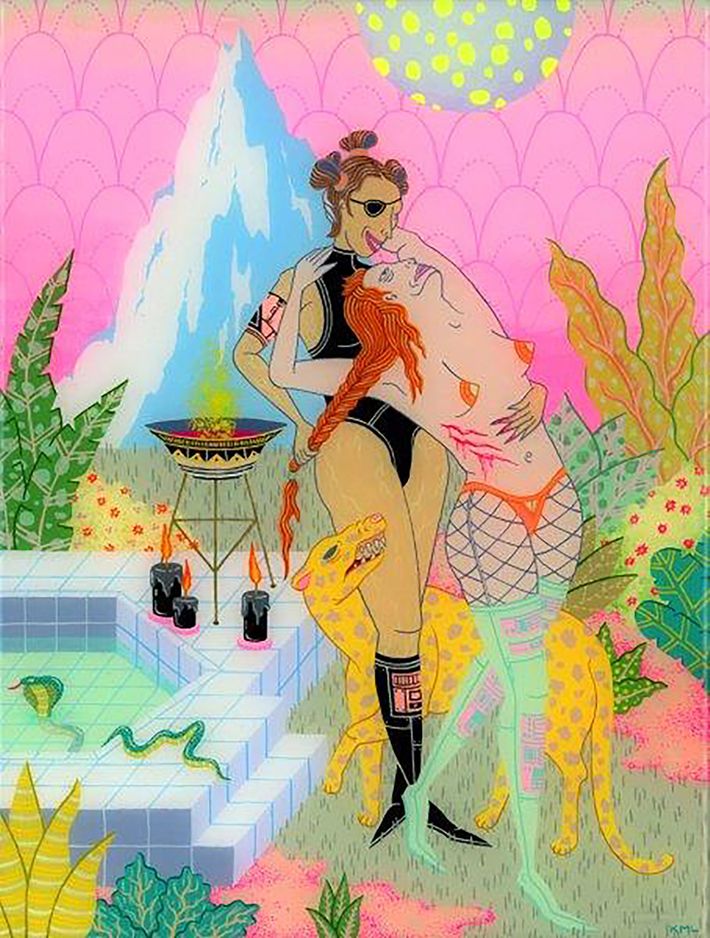 Kristen Liu-Wong, Come Closer, 2015.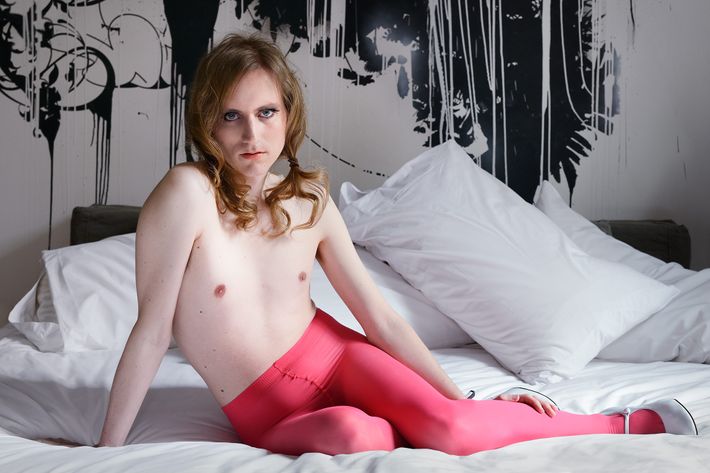 Lissa Rivera, Pink Tights, 2016.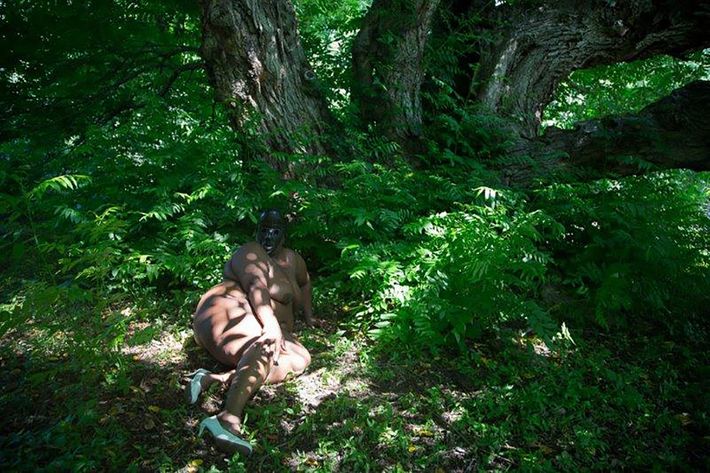 Nona Faustine, She Gave All She Could and Still They Ask For More, 2014.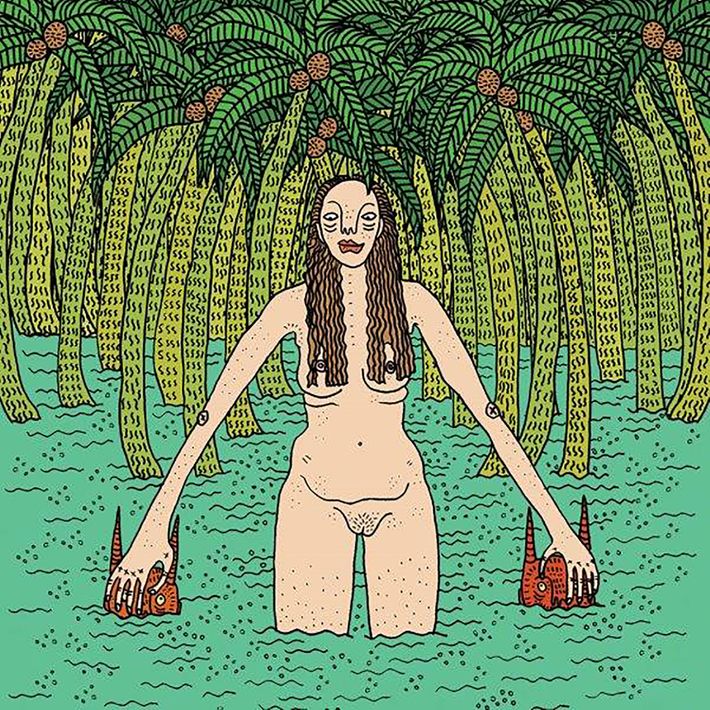 Polly Nor, It Never Happened, 2016.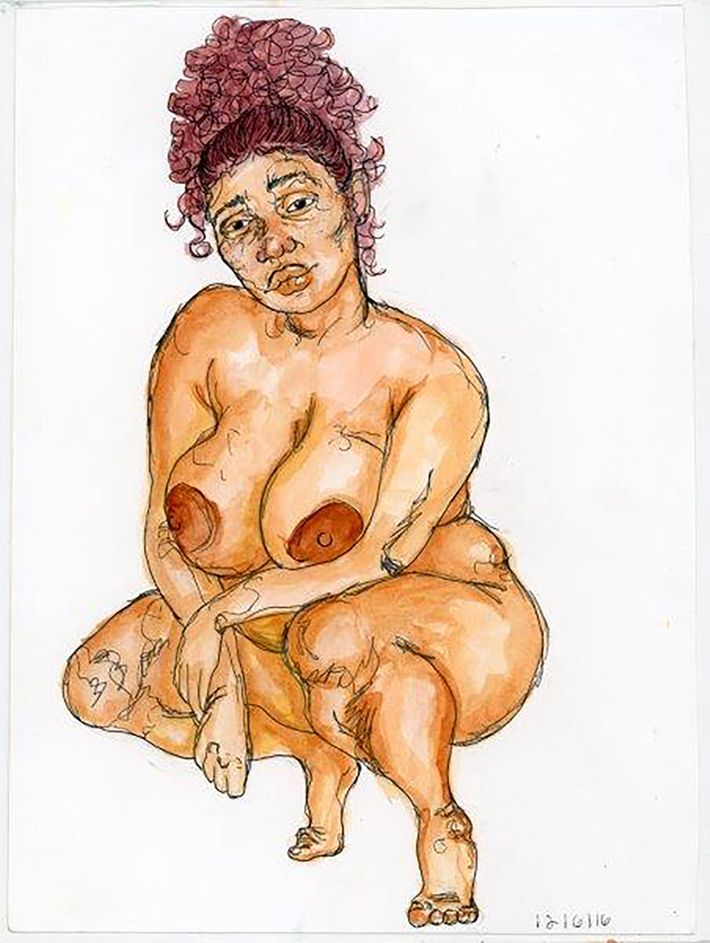 Taira Rice, Perched, 2016.