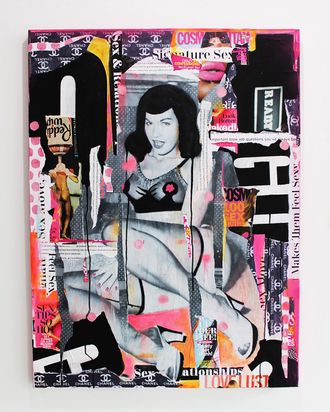 Crazy Confessions
by
Cabell Molina (2015).
Photo: Cabell Molina/The Untitled Space
Tribeca gallery the Untitled Space is exploring how female sexuality is portrayed in erotica in the new exhibition "Secret Garden: The Female Gaze on Erotica," opening today. Curated by multimedia artist Indira Cesarine, the show includes paintings, drawings, photography, printmaking, pottery, sculptures, and collages by female artists who use elements of erotica to challenge stigmas surrounding women's sexuality in the art world.
Many artists took to expressing themes of censorship and sexual liberation. For one piece titled Crazy Confessions, artist Cabell Molina combined pop art and street art, layering iconic photos of Bettie Page and magazine clippings to celebrate the provocateur. In another work titled Self-Portrait With Roses, Hiba Schahbaz strips her subjects down and makes them one with the elements: a Pakistani women lies defiantly on the ground with her limbs entangled in rose vines.
With so many outlets depicting what female sexuality should look like — from pornography to magazines and billboard advertisements — the "Secret Garden" show is designed to highlight a more dynamic female experience. Artworks depict contorted, vulnerable, and simultaneously empowered women as subjects whose sexuality cannot be deduced or simplified to fit stereotypical criteria.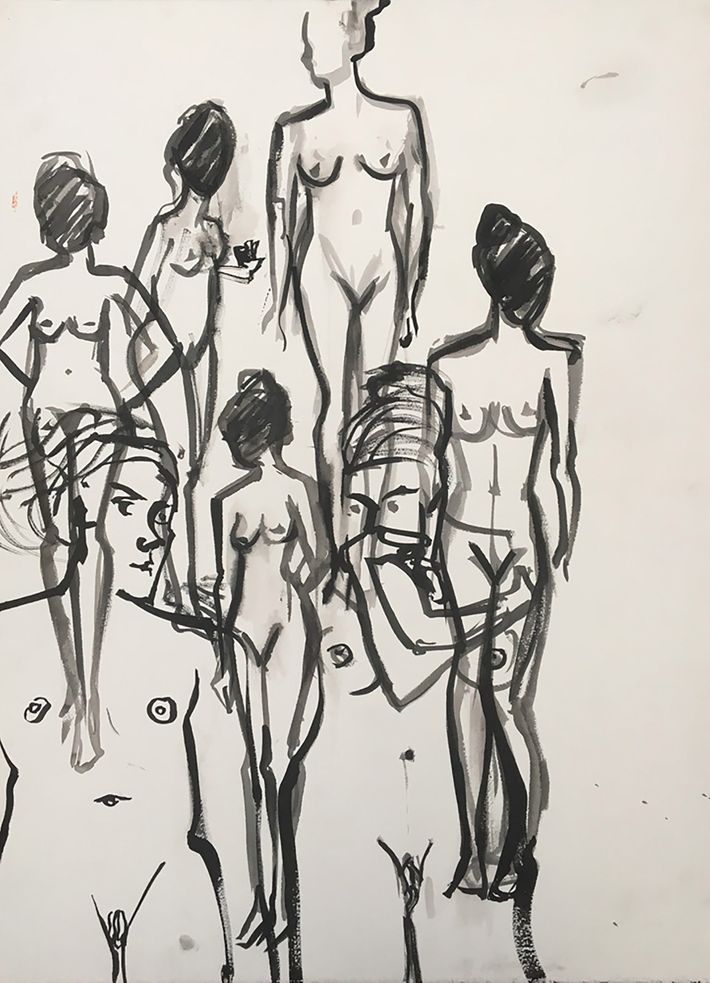 Goodbye to Language by Natasha Wright (2017).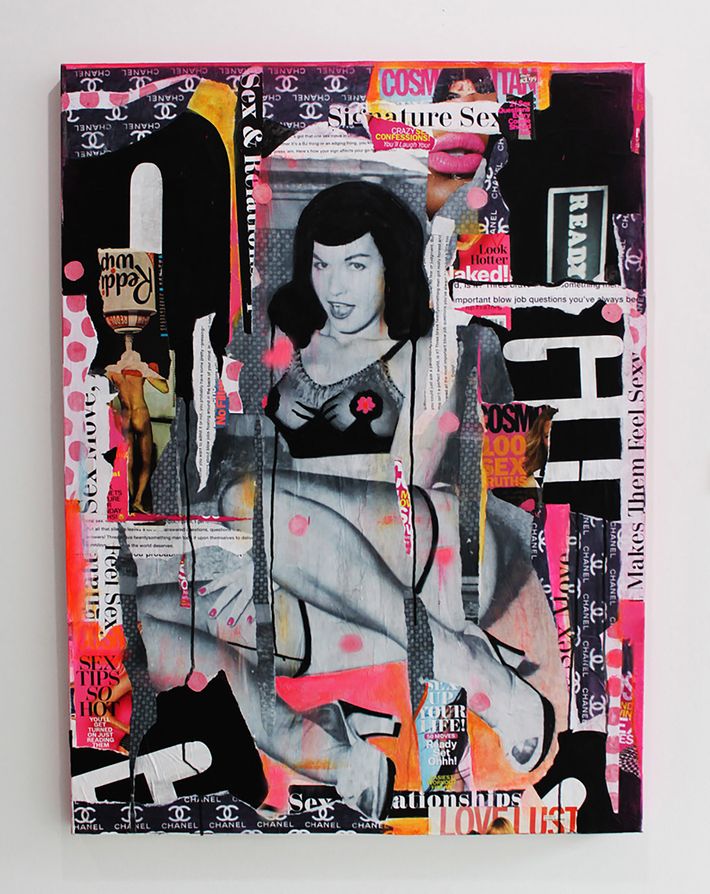 Crazy Confessions by Cabell Molina (2015).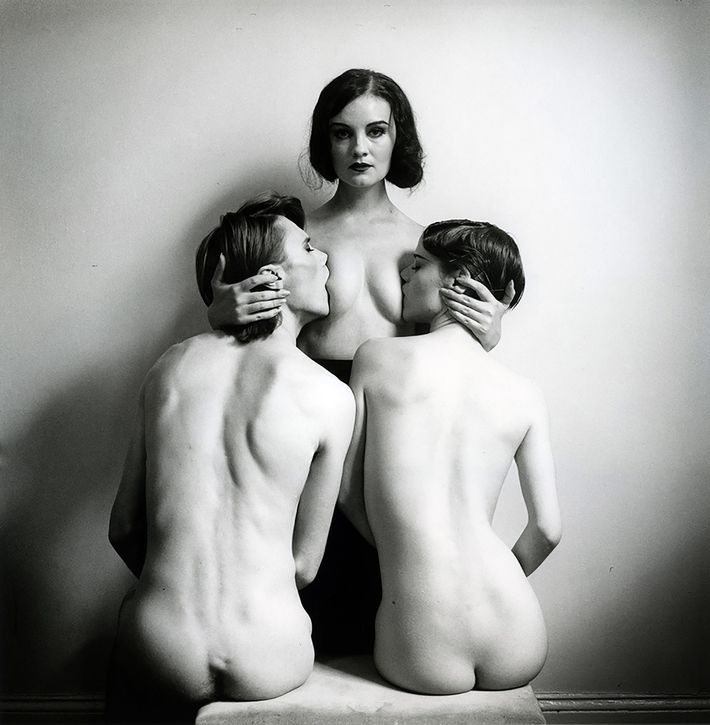 Woman by Brittany Markert (2016).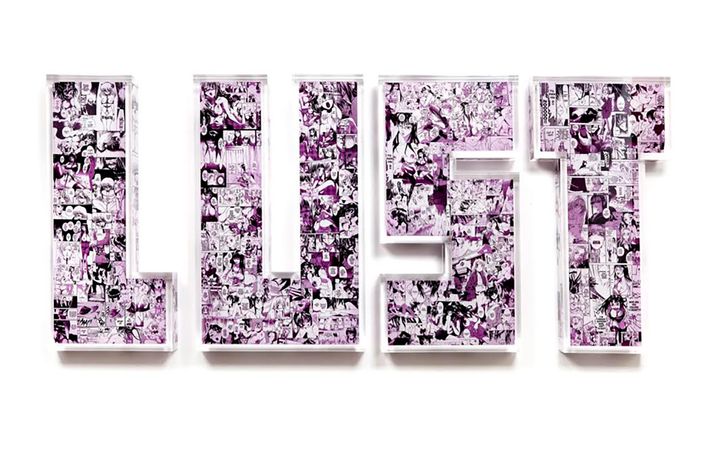 Lust by Jessica Lichtenstein.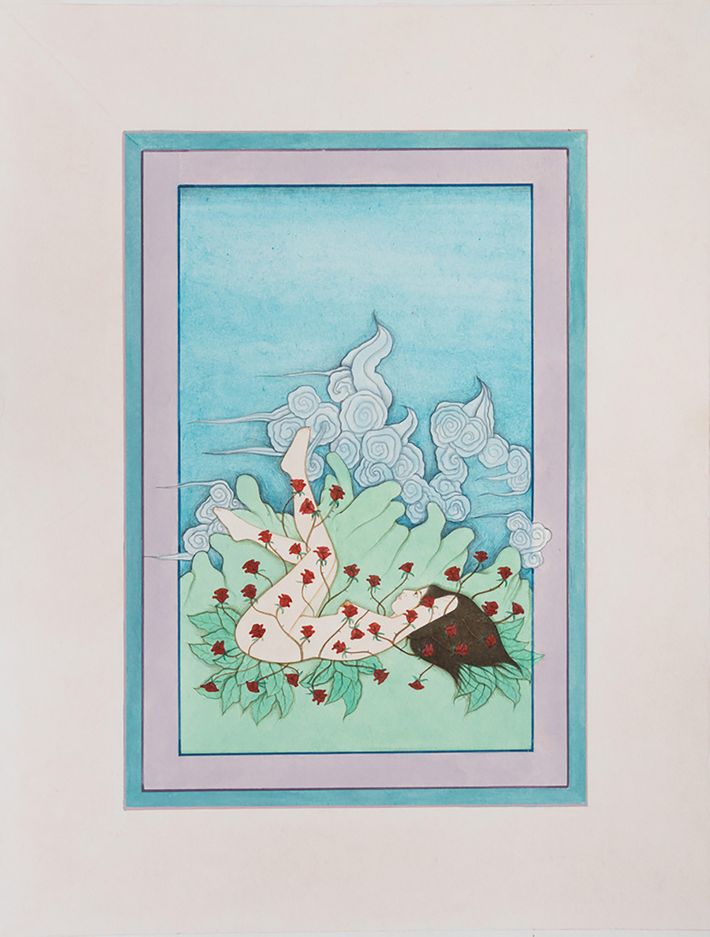 Self Portrait With Roses by Hiba Schahbaz (2014).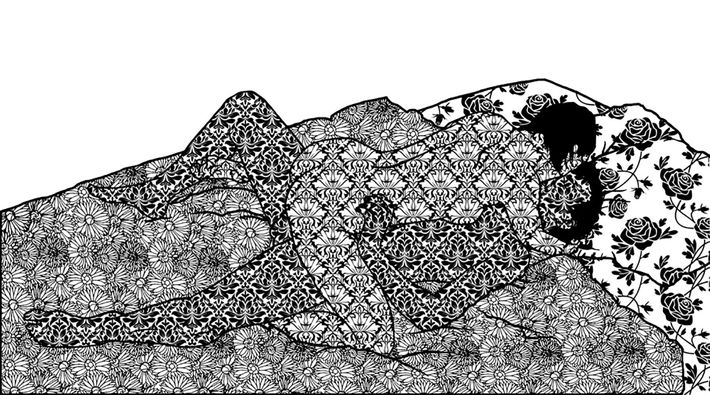 Marc and Lisa, No.7 by Katie Commodore.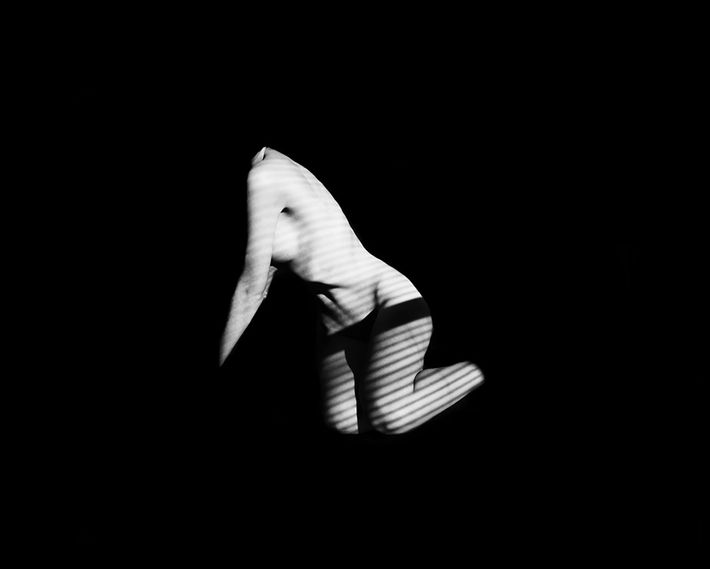 Fragmented n°1 by Kristin Prim.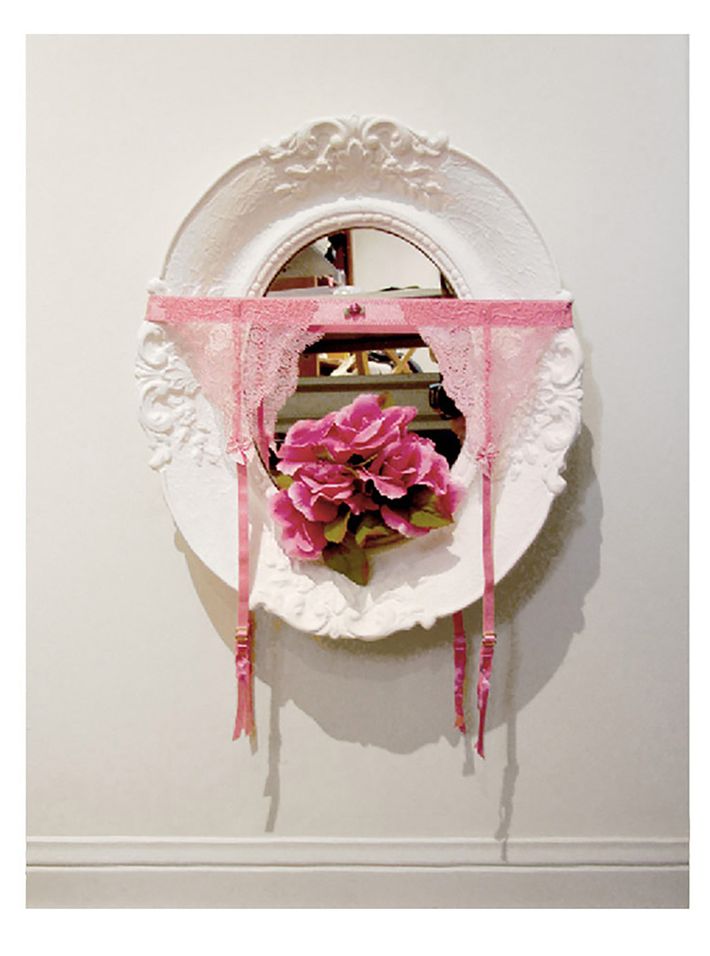 Feminine by Maia Radanovic (2015).