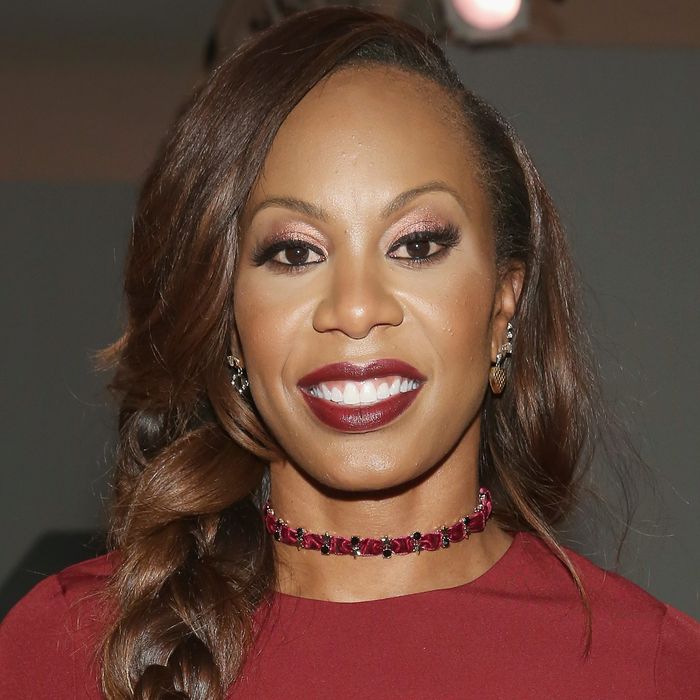 Sanya Richards-Ross.
Photo: 2016 Getty Images
Olympic gold medal sprinter Sanya Richards-Ross opened up about having an abortion two weeks before competing in the 2008 Beijing Summer Games in her new memoir, Chasing Grace. But in an interview with Sports Illustrated Now, the Olympian revealed every female track athlete she knows has had an abortion.
As SI Now reports, Richards-Ross wrote in her memoir that the decision to get an abortion would "forever be a part" of her life, though she knew at the time that it was the right thing to do for her. Though she had been with her then-fiancé (and current husband), NFL player Aaron Ross, for a while at that point, she wasn't ready to have a child, and "the culmination of a lifetime of work" was right in front of her. She had the procedure, and two weeks later went on to win the gold in the 4x400-meter relay with her teammates in Beijing.
Speaking with SI Now, Richards-Ross explained that although abortion isn't talked about that often in sports, a lot of young women actually end up undergoing the procedure. "I literally don't know another female track and field athlete who hasn't had an abortion, and that's sad," she said.
The Olympian went on to explain that many female athletes in the track-and-field community opt to not take the pill because they think it will cause them to put on water weight. "As an athlete, you want to stay as fit and healthy as possible," Richards-Ross said. "And then people tell you, 'When you're extremely fit you can't get pregnant because our cycles are shorter,' so there's a lot of miseducation that happens to young women in college because we're educating ourselves."
Richards-Ross said that by opening up about her own experience, she hopes to help other women avoid ending up in the same situation. "After the procedure, I wasn't even supposed to run. The doctors told me to take 14 days off — I didn't have 14 days — but it was more for me about the spiritual and emotional part of the journey that I wanted to share," she said.