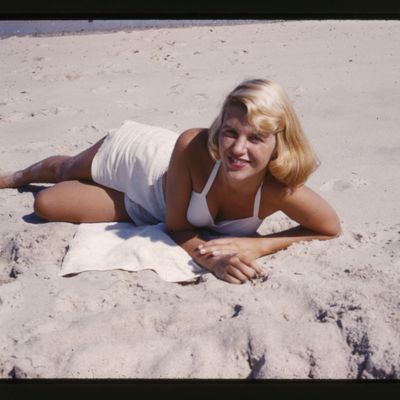 Sylvia Plath, June 1954.
Photo: Photo by Gordon Lameyer, Courtesy The Lilly Library, Indiana University, Bloomington, Indiana
"I've discovered my deepest source of inspiration, which is art," Sylvia Plath wrote to her mother, in 1958, "the art of the primitives like Henri Rousseau, Gauguin, Paul Klee, and De Chirico." She had abandoned her dreams of becoming an artist six years earlier, at age 20, while studying studio art at Smith College, and decided to focus on her writing career. Painting and drawing remained as a hobby and influenced her poetry throughout her life.
The new exhibition "One Life: Sylvia Plath," opening today at the National Portrait Gallery in Washington, D.C., examines how visual art shaped Plath's identity throughout her 20s, in the 1950s and early '60s. Co-curated by Dorothy Moss and Karen Kukil, the show features the writer's drawings, self-portraits, letters, and family photographs. Memorabilia include her green Royal typewriter (where she liked to type on pink writing paper), a ponytail of hair saved by her mother as a keepsake, and a Girl Scout uniform.
Some viewers will recognize the exhibition's more iconic photographs — of Plath posing Marilyn Monroe-style on the beach, or standing with her husband Ted Hughes. Her drawings are the most striking works on display: Some include lighthearted poems ('Twas the Night Before Monday is about her family cooking dinner on Sunday nights) while others are abstract self-portraits made with sharp twists of color. Other pieces address politics and social expectations of women at the time – in one collage, she layered images of a bomber plane, a woman in a bathing suit, and magazine headlines over photos of Dwight D. Eisenhower and Richard Nixon.
"I have a visual imagination," she once said. "My inspiration is painting and not music when I go to some other art form. I see these things very clearly."
"One Life: Sylvia Plath" is on view at the National Portrait Gallery in Washington, D.C., until May 20, 2018.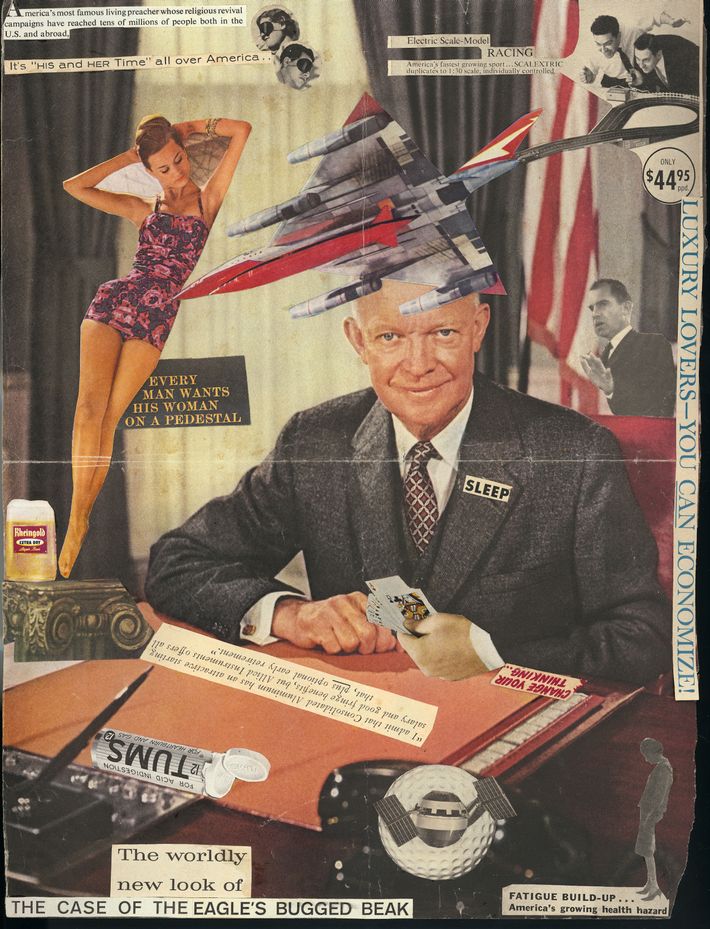 Collage by Sylvia Plath with images of Eisenhower, Nixon, bombers; 1960
Collage.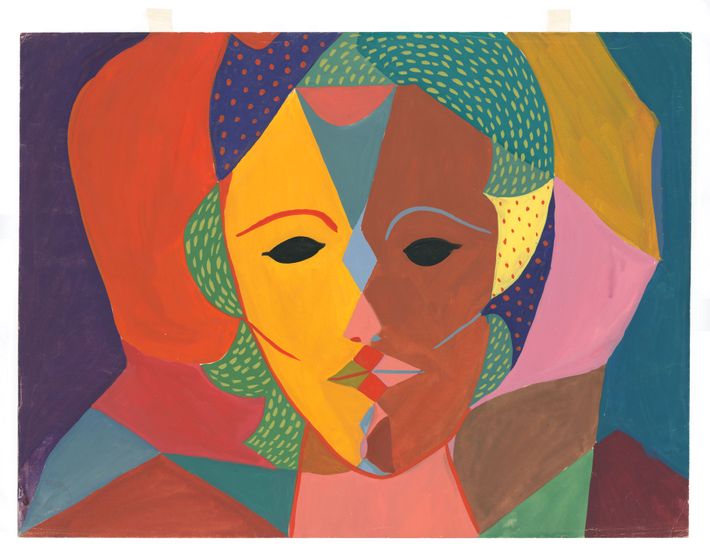 Triple-Face Portrait by Sylvia Plath, c. 1950-1951
Tempera on paper.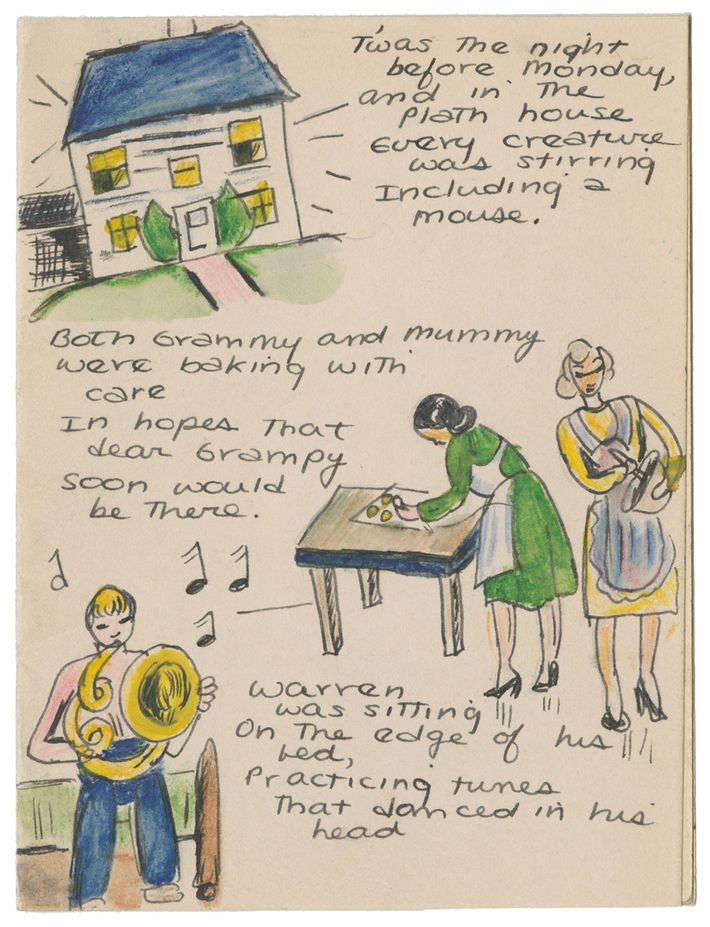 "Twas the Night Before Monday" by Sylvia Plath, No date
Paper.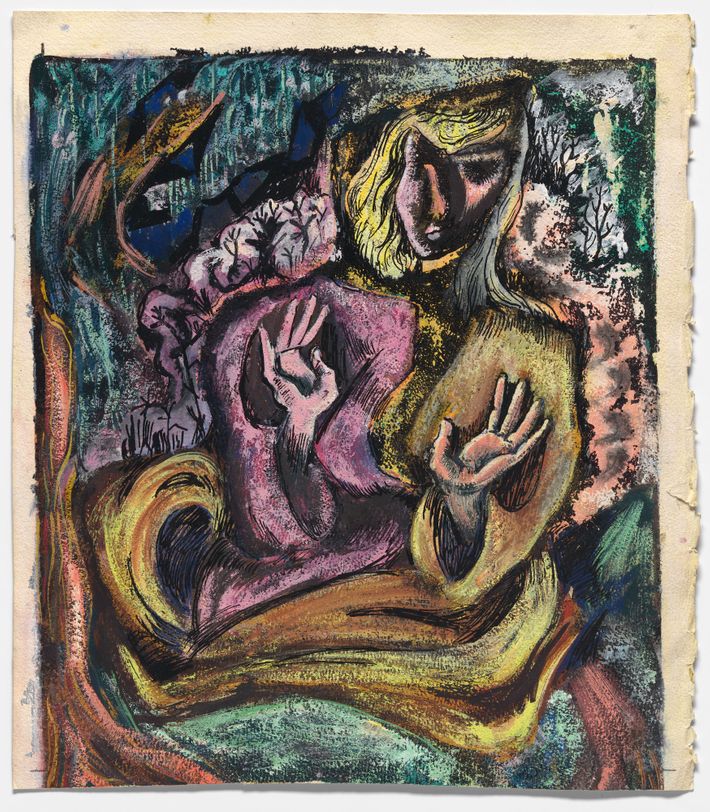 Self-Portrait in Semi-Abstract Style by Sylvia Plath, c. 1946-1952
Ink and gouache on paper.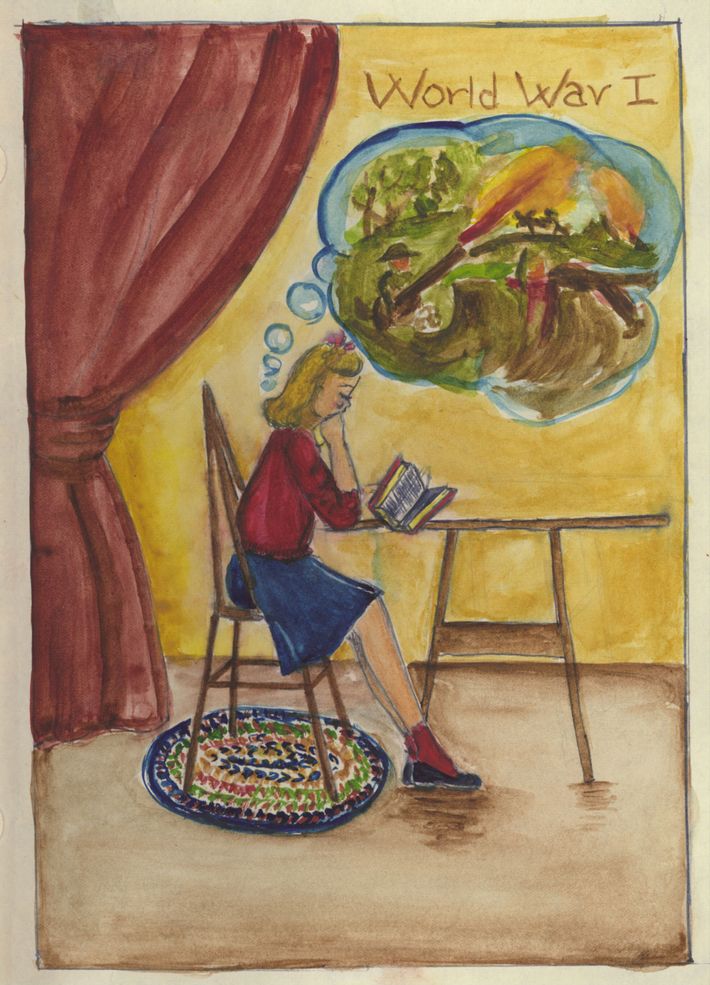 'A War to End Wars' Self-Portrait by Sylvia Plath, February 26, 1946
Paper.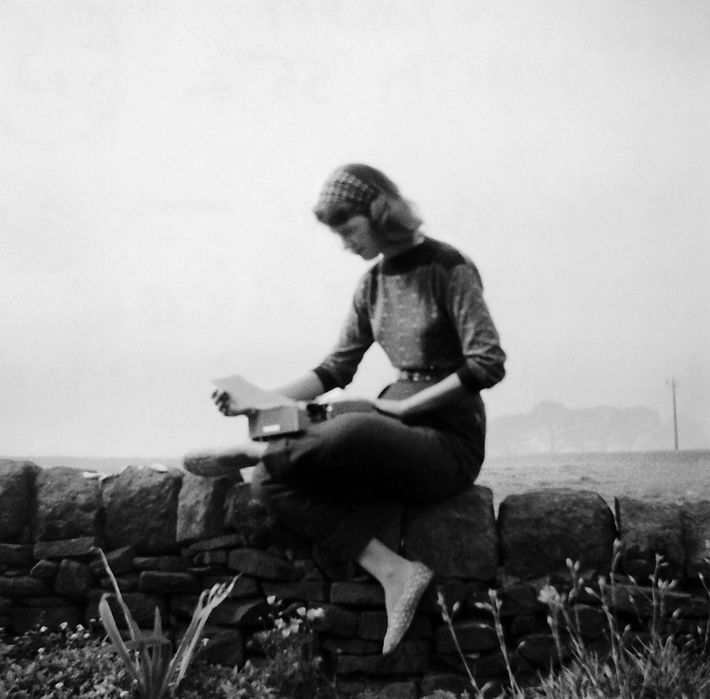 Sylvia Plath with Typewriter in Yorkshire, September 1956
By Elinor Friedman Klein, photo blow-up.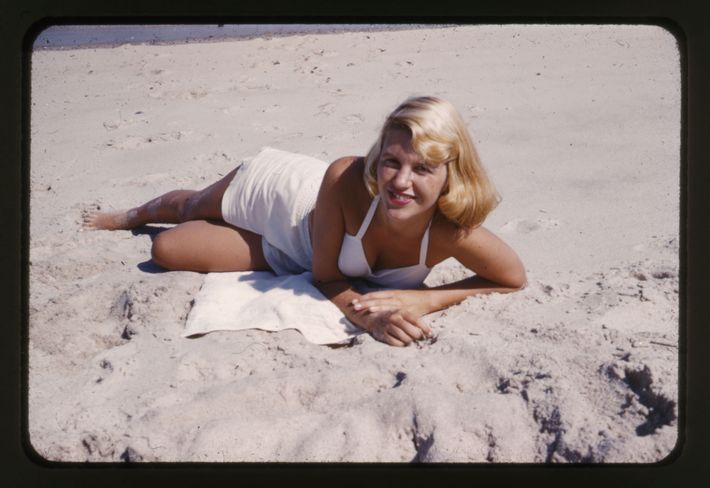 Sylvia 'Marilyn' Shot by Gordon Ames Lameyer, June 1954
Photograph.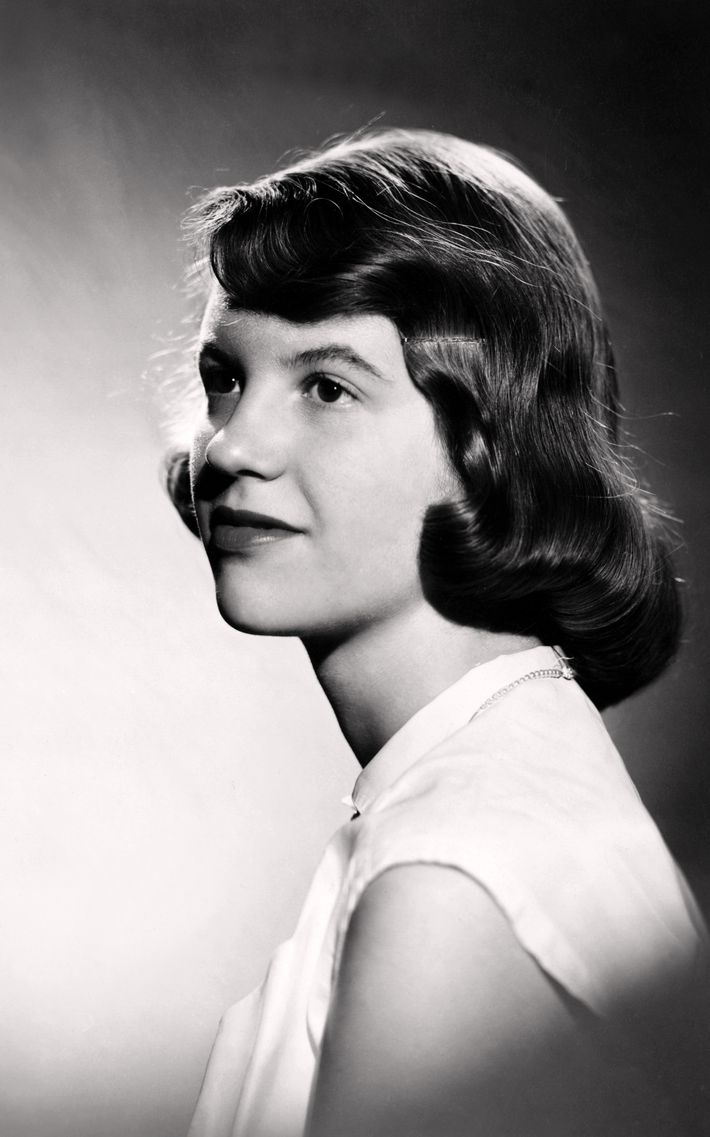 Studio photograph of Sylvia Plath by Warren Kay Vantine, 1954
Photograph.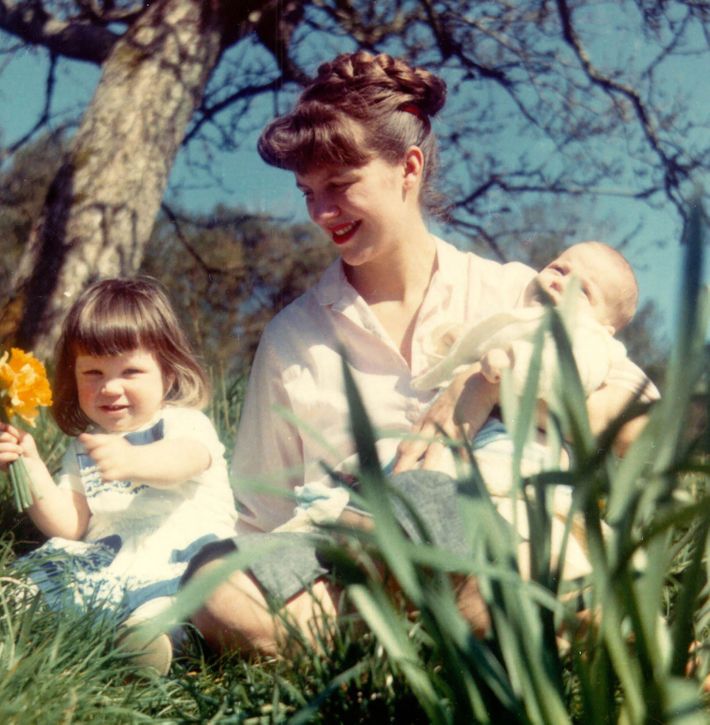 Sylvia Plath with Frieda and Nicholas, Court Green, by Siv Arb, April 1962
Photo blow-up.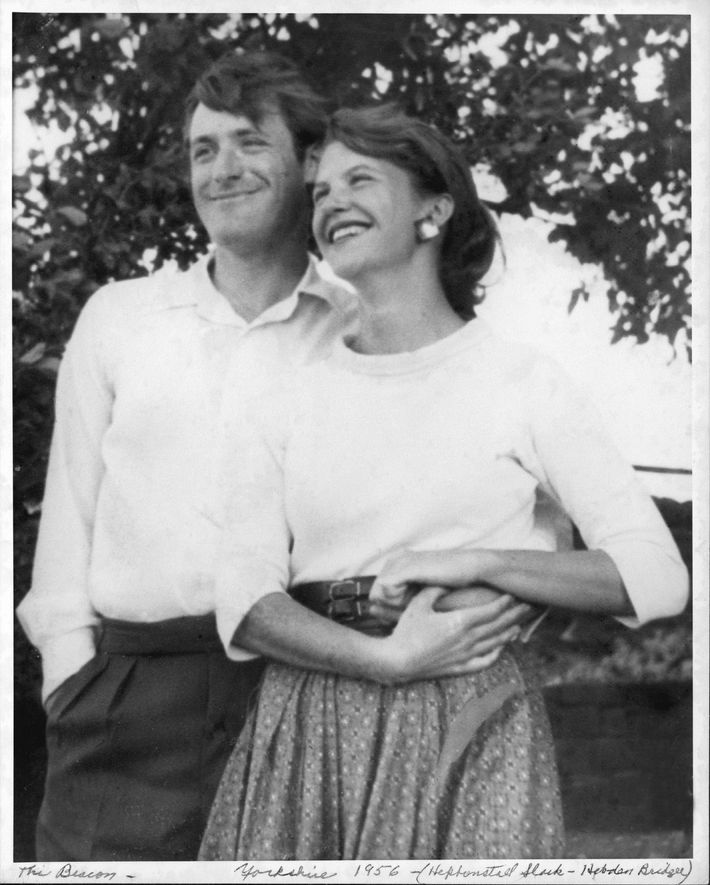 Ted Hughes and Sylvia Plath in Yorkshire, England, by Harry Ogden, 1956
Photograph.