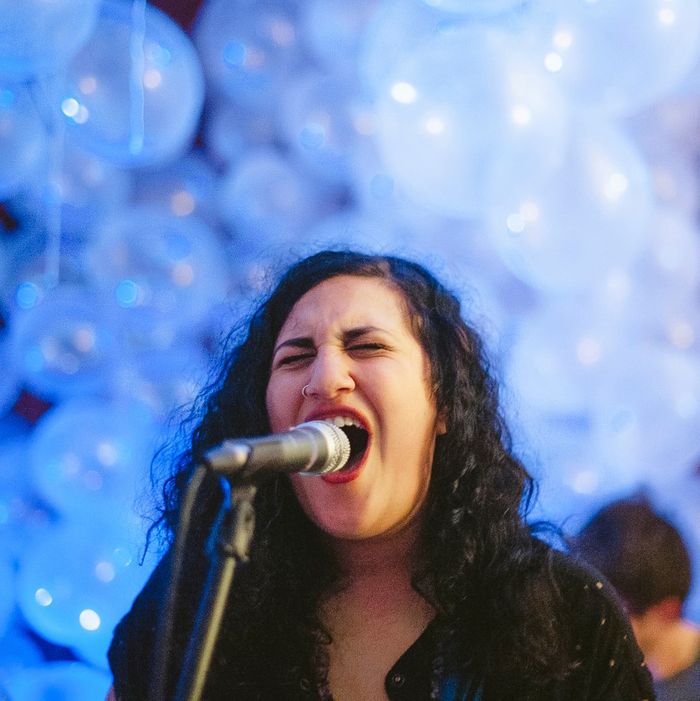 Palehound.
Photo: Luis Ruiz
This summer, every festival lineup and radio station will inevitably feature the same predictable artists. That's a Bop is our month-long effort to introduce you to artists and songs beyond the top-ten list.
Palehound's Ellen Kempner has always had a talent for writing guitar licks that build a permanent home in your head, and on her new album, A Place I'll Always Go, she pushes that talent even further. "Flowing Over," which Kempner has said is about coping with anxiety, has a crunchy repeating melody that provides relief from even the most stressful of times. Want to really tune out the 24/7 news cycle? Turn up the volume, sing along, and just let it all go. Ahh. Doesn't that feel good?
What's better, the song's video stars BLOWW, the Boston League of Women Wrestlers, who give hands-on guidance for what to do when you really need to blow off some steam. And with Jenji Kohan's new women's wrestling Netflix show premiering in June, maybe the zeitgeist is telling us all that what we really need is to become wrestlers and listen to Palehound.
Palehound's A Place I'll Always Go releases on Polyvinyl on June 16.