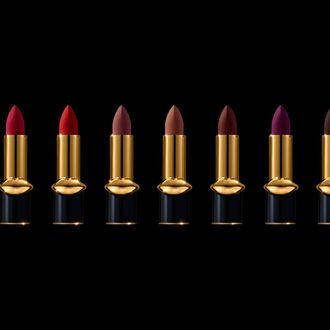 Photo: Courtesy of Pat McGrath Labs
Did you know that your index finger is perfect for putting on lipstick? "It's always this one," legendary makeup artist Pat McGrath says, holding up one finger, when I ask her how she puts on lipstick. Maybe other makeup artists prefer a fancy $27 Japanese Hakuhodo brush made out of weasel hair, but McGrath, and the rest of her team as instructed by her, consider the tools God gave them to be the best ones. Saving the weasels and getting your hands dirty is what's inspired McGrath's newest and perhaps best release, Lust Matte Trance, a line of nine incredibly beautiful matte lipsticks.
The word perfect is often overused in beauty copy, but it's not hyperbole to say that this might be McGrath's most perfect product yet. "I'm not welcome any more," McGrath said at the launch event, sheepishly smiling about the amount of times she had to go back to her manufacturer till they created a product she was happy with. Among her 12 requirements were that the formula be creamy, not powdery, not dry, not mask-like, not oily, rich, even, pigmented, comfortable, matte, very concentrated, and precise without bleeding. One-sixth of the Cut beauty closet is devoted to lipsticks and most other lipsticks I've tried have ranged from bad to "pretty good," and then I tried McGrath's. From the first swipe, it was obvious that it was different and superior — a wondrously creamy and luscious formula, without any hint of oil or grease, that easily glided onto my hand like a rich cray-pas onto paper. This lipstick would laugh at the Kylie Lip Kit. "Wow," was my stream of consciousness, followed by, "McGrath is going to make me so poor."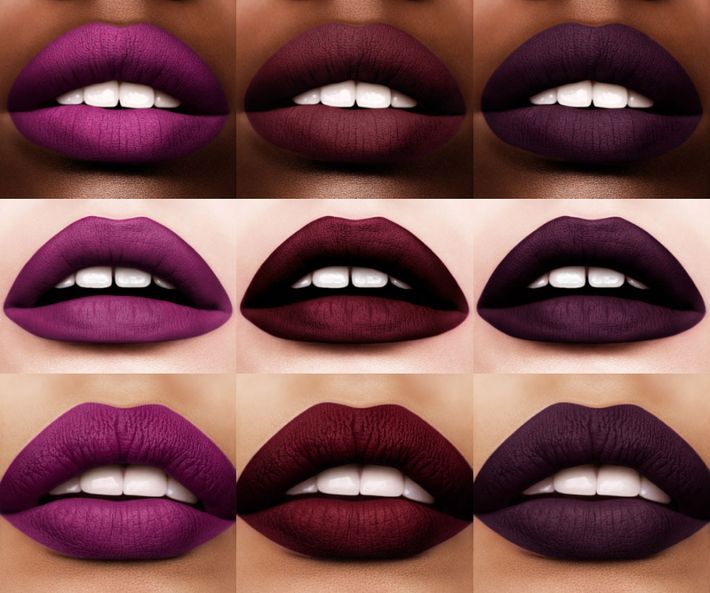 If you've ever dreamed of a perfect lipstick shade, chances are McGrath has created it — most likely for one of her supermodel muses, but now available for you too. "These are the colors I've turned to over and over again," McGrath said. The nine shades are grouped into nudes, reds, and darker shade color families, each of which contain the three best colors you've ever imagined in your life. Naomi Campbell (or Omi, as she's known to McGrath) gets a warm, brown, ashy nude named in homage to her. So does Karen Elson with Elson, a true blue red. Kristen McMenamy gets a dark purple-y red. A mix of Elson and an orange-red shade named Obsessed was secretly used last season at Prada.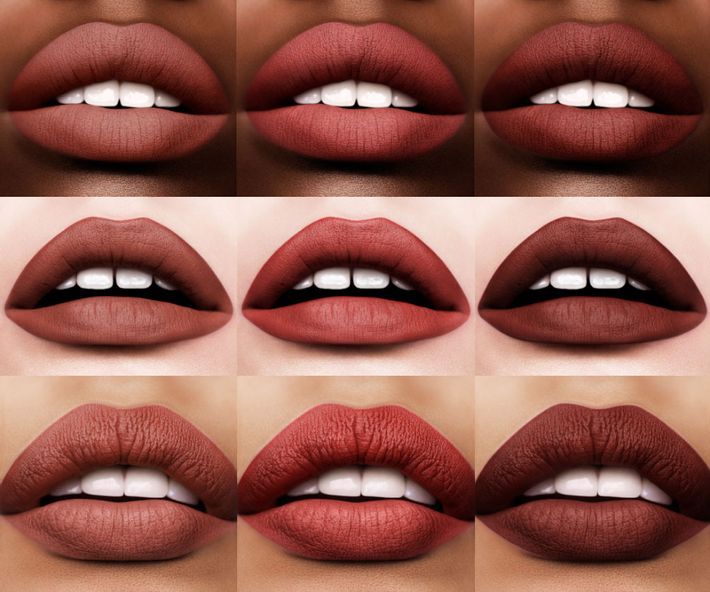 Just as with her #DarkStar006 release, McGrath was careful to emphasize that her makeup is for real life and editorial, not for Instagram. "It doesn't look like concrete, like the look du jour for the matte lip," she explained, adding that the fingers are necessary to avoid the overly lined, dead-looking yet inflated Instagram lip. "When you have digital photography, imagine applying your lip with a hard pencil. It works against your personality. When you apply with the fingers, it serves the natural contours of your lip. You can even push slightly over the lip and make it bigger, but naturally."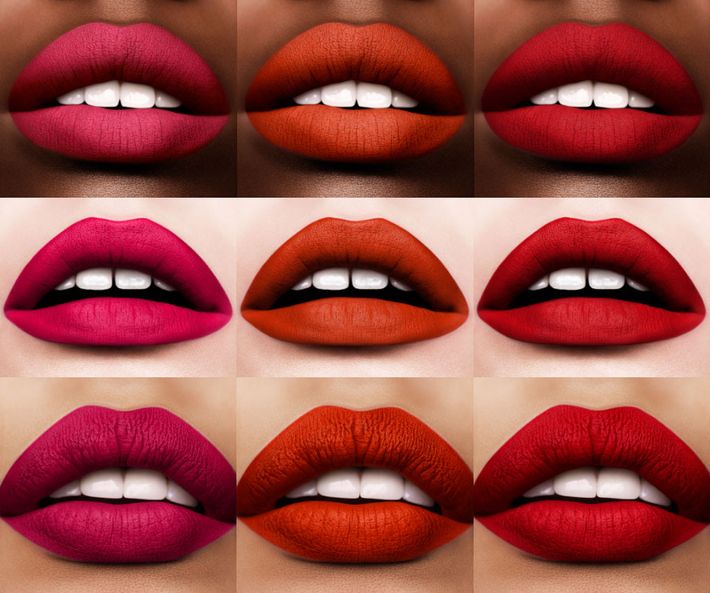 Even though you may not have McGrath's supernaturally warm temperature, to apply your lipstick like McGrath, she advises first using a foundation brush to apply a light layer of cream concealer over the lips. This neutralizes your lipstick's natural color, so you can get the true color of the lipstick. Then you can apply it directly with the bullet, use a lip brush, or McGrath's approach, which is to use your index finger like a stamp to stamp the pigment on. "You want to really stamp it on there," advises Jenna Kuchera, a member of McGrath's team who demonstrated the technique to me later. Using a fair amount of pressure (but not so much that you bruise your lip), it feathers the color out, especially at the lip's edges, so the lipstick looks more worn-in, and really adapts to all of your lips' lines and curves.
"Can I have that?" all McGrath's muses have been asking her for over a year, as the lipstick was in development. Beginning July 13, you can have it for yourself, first on her website, and then at Sephora on July 28. A single lipstick is $38, and a trio is $93.