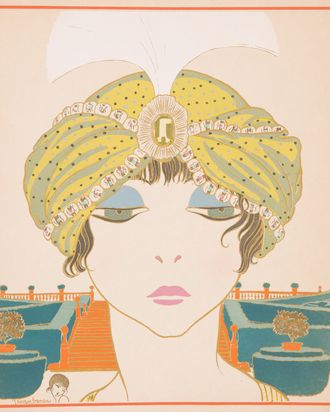 Les Choses de Paul Poiret illustrated by Georges Lepape.
Photo: Matt Flynn/Cooper Hewitt, Smithsonian Design Museum
This weekend, singer Esperanza Spalding makes her debut as a curator with Esperanza Spalding Selects, an exhibition at the Cooper Hewitt, Smithsonian Design Museum. Nearly 50 paintings, pieces of jewelry, and other artworks chosen by the four-time Grammy-winning artist are on display as the latest installment of the museum's Selects series.
Spalding chose to focus on the themes of evolving, integrating, and devolving. A collection of sheet-music covers, including Duke Ellington's "Solitude," shows cultural changes around race and an up-cycled Japanese purse made from shipping boxes shows how materials can take on new form. "I wanted to emphasize that the eternal process of devolution and evolution actually works in a continuous loop, with no real beginning or ending," Spalding said in a press release.
The artist has seen her share of evolution, both in her music and her style. After finding fame as the jazz artist who won the 2011 Best New Artist Grammy over Justin Bieber (and enraged the Beliebers), Spalding returned with a rock-and-funk hybrid on her album Emily's D+Evolution last year. The album title refers to her middle name and alter ego: As Emily, Spalding wears long braids rather than her signature afro, and explores the themes similar to those addressed in the exhibit.
Click ahead to see more from the exhibit, on view until January 7, 2018.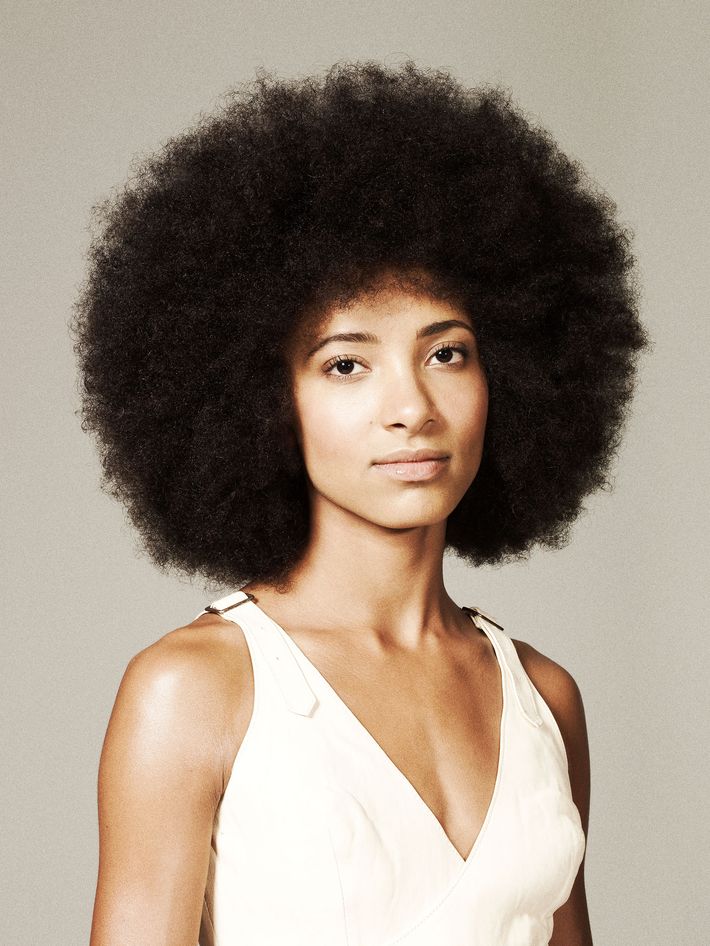 Esperanza Spalding
Photo by Tom Allen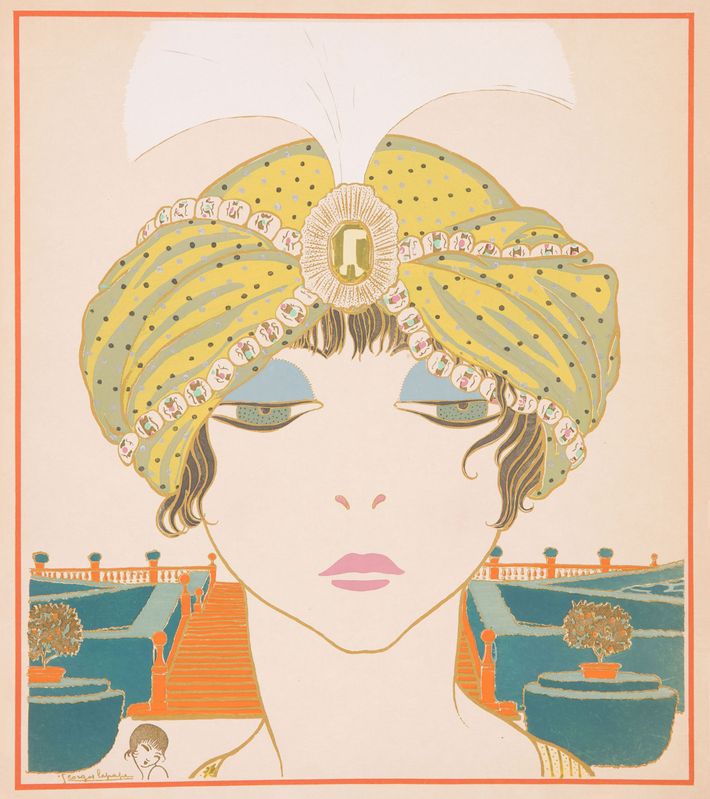 Les Choses de Paul Poiret
Book illustration by Georges Lepape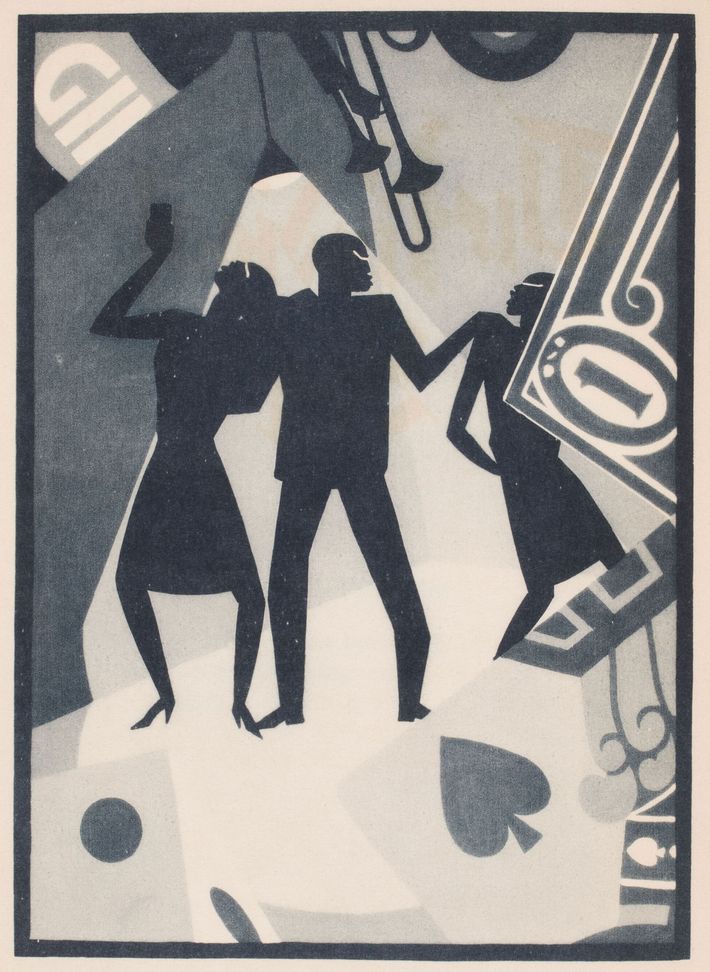 God's Trombones: Seven Negro Sermons in Verse 
Book written by James Weldon Johnson; illustrated by Aaron Douglas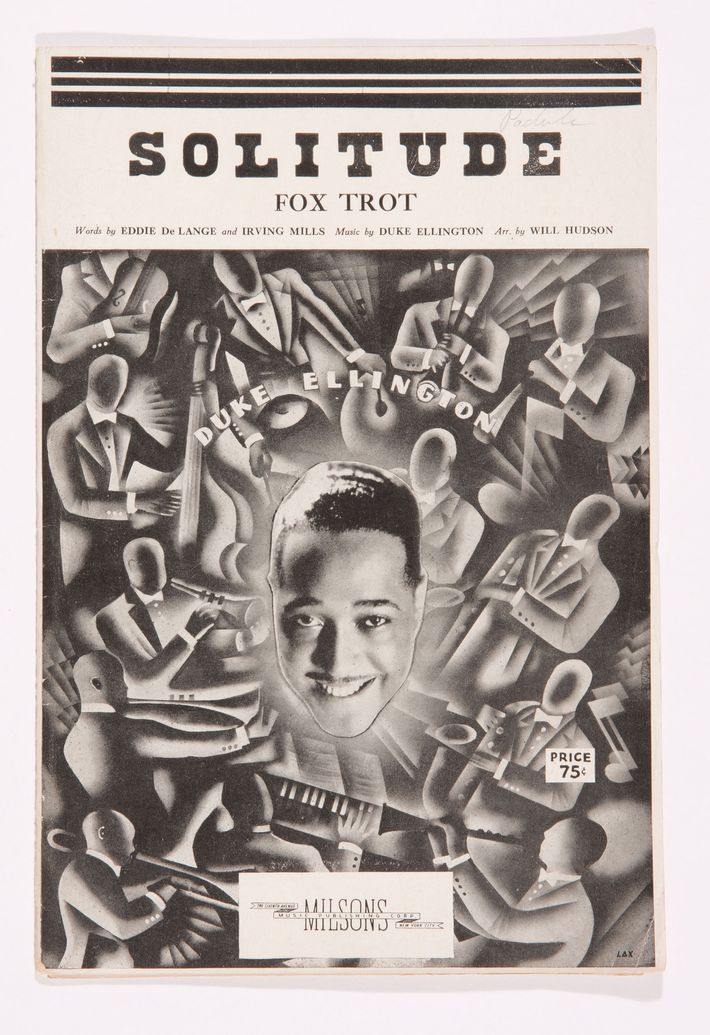 "(In My) Solitude"
Sheet music, composed by Duke Ellington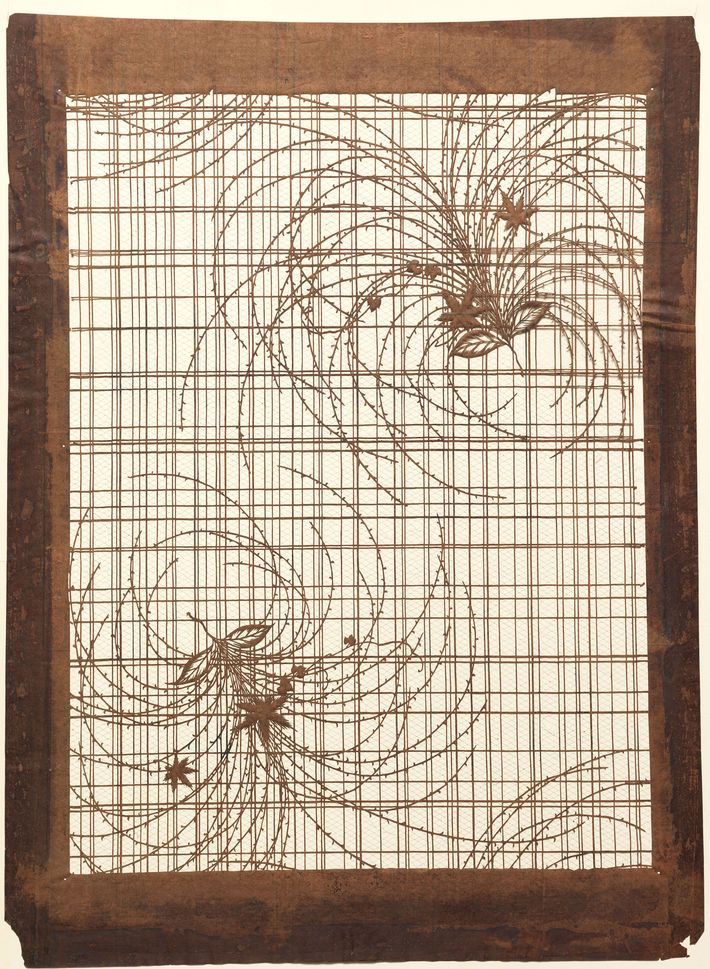 Maple Leaves
Cut mulberry paper treated with persimmon tannin and silk thread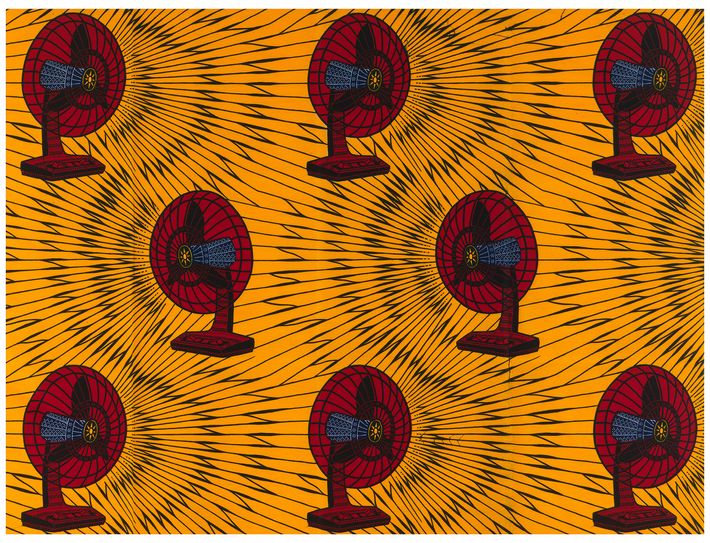 Table Fan (1985)
Designed by Theo Maas