Before the rise of streaming sites like Xtube and Pornhub, ambitious amateurs made names for themselves, and occasionally quite a bit of money, producing, posting, and selling their own content online — often content where low-budget intimacy (and more "authentic" sex) seduced devoted fans. In the tube era, the distribution method changed — rather than building a site under your own name, eager amateurs now post videos on platforms like Pornhub. But they can still make a fair amount of money, since the tube sites pay popular "stars" based on the traffic their videos draw. Here, a few amateur web-pornography pioneers, look back on their lives as DIY porn stars, and two successful Pornhub personalities, explain how they got into the business in the first place.
Little Oral Andie

(top photo)

Began posting on Pornhub in 2016. Her videos have now been watched 124 million times.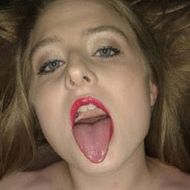 I met my fiancé when I moved to New York from North Carolina. We started filming almost right away. I'd always thought it would be really hot to get recorded while I was blowing him.
We started on an iPhone; he held it. In our first video I had my nose pierced, the background is my crappy old apartment and I'm doing my thing, and the next day I was looking on his phone and he had all these screenshots of like every single angle. Like, my mouth on his head, sucking the balls … I was like: That's the hottest thing in the world. He said "Honey, the way your eyes are looking at me and the saliva, like, oh my god, this is amazing." So we decided to film a couple of times a week. Sometimes I'd start to blow him and then I'd turn around and I'd ride him. We never did much static-cam stuff — it's mostly all point-of-view handheld.
If he is holding the camera he could look into the frame and kind of see what he was capturing. And then also when I was looking at the camera, it was like I was looking at him so my eye contact would come off really hot, because you know, this is a person that I love. I'm not giving a blow job to a stranger, I love and care about him and I want to make him feel as good as possible. If I'm in a bad mood, or I don't feel well or if I'm sick, it doesn't look as good. It has to be real, like you can tell if the girl's not into it, if they don't like it, or if they're with a stranger, you can tell, you can tell.
I'm attainable. I don't have implants, I'm not this super skinny airbrushed bleached-hair pro porn star. When you watch that, you know she's somebody that's fucking some director in Hollywood. You could run into me on the street … I mean — it's happened. I look like the girl next door. I think it's the attainable aspect that excites people, like, people watch it and go, Oh wow, I can imagine her going down on me. It looks real because it is real … I don't have to force it, I don't have to try to make it look good, it just comes out. Like I'm giving my fiancé a blow job and this is what it looks like.
After my daughter was born, I could just feel the loss of my income. I legit Googled "porn video paid sites" and Pornhub was like the first one that came up. At the time they had what was called the amateur payment program — after you get verified you get paid for every view.
It was so funny because the title was "Make up to $5,000 a month" — like, that was the thing, make up to $5,000 a month; in February of 2016 we started uploading videos, and by April, my fiancé was able to quit his job and we were able to do it full time. In March we cleared $9,700. Now I get about 12,000 views in a day. I make sure that there's no baby toys that you can see — no half-eaten food or soda or something in the background. I used to make it all one scene, which I can do, but with a cough, a sneeze, a laugh, a dog barking, roommates yelling, it's distracting. Some people think we have a crew, but it's just us. Occasionally we'll do two cocks and I don't mind filming with other people, but I need to feel comfortable. I want chemistry. If I get horny while I'm editing, I know it's a good one.
Farrell Timlake, a.k.a. Tim Lake
Began in the 1990s. Later, became president of Homegrown Video, which had been established in 1982 as the first amateur pornographic-video-distribution company.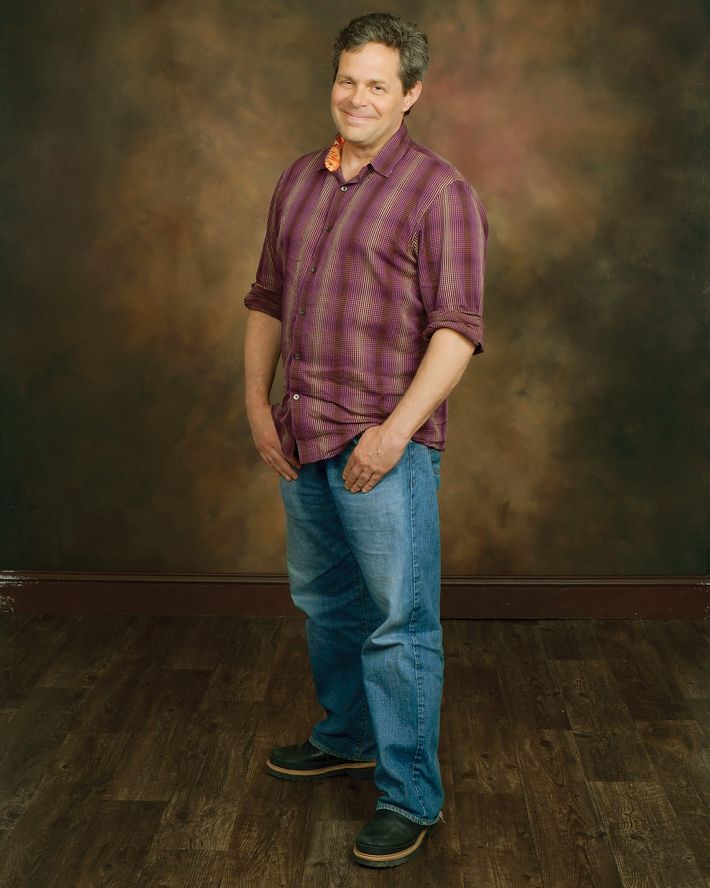 When I started out in the early '90s I remember thinking, I want all those people I went to boarding school with to see me on tape and be like, Hey, I know that guy …
I used to follow the Grateful Dead and one day me and my girlfriend saw these VHS tapes at an adult shop. You know, covers that looked like they came out of a Xerox machine. They were home movies of couples having sex, and we were fascinated. At the end some text appeared saying: "Send in your tape for $20 a minute …" We started talking about it and one night after a concert in Vegas, we got to our hotel room and said: Let's … go for it …!
We'd been together a long time and really it was her idea … She liked amateur porn better than the pro stuff. She watched sex tapes with her ex-boyfriend. I would never have done that! When I was growing up I'd get caught with porn magazines and be like: Oh great, now I got to kill myself.
We had like a Hi8 recorder which was state of the art back then. I'd got it to shoot weddings but I wasn't getting a lot of business.
That first tape was POV. We both took turns holding the camera … When I came it went on the tip of her nose. She went cross-eyed and so there's a double take. It was unexpected. We were by the tub in the hotel and she looked back at the camera and laughed hysterically.
We decided we'd show the video to a friend and see what he thought. He was like, "Yeah, that's hilarious but it's also sexy." So we sent it off to Homegrown Video. It took a year for them to reply: We got your tape and sorry we didn't get back to you for the last year but now we're calling to see if you'd like to sell us your tape, and by the way, we're trying to sell the company if you know anybody who wants to buy it … At that point we knew we would not have much fun trying to be L.A. porn stars but we liked making videos. I called my mom and said, "There's stuff I got to tell you: I'm a porn star, and oh by the way my girlfriend is pregnant." She decided she'd take a second mortgage out, lend us some money, and that's how we ended up being able to buy Homegrown.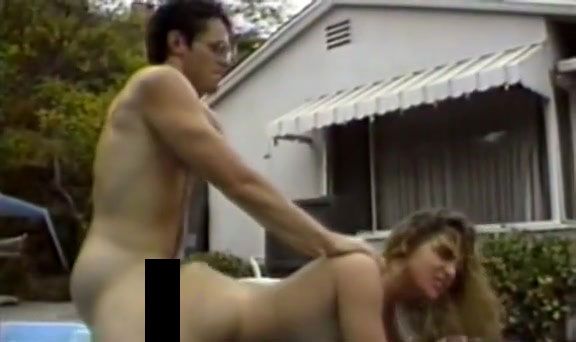 When I figured out what the internet was I bought up domains. At first we weren't selling anything — we just posted pics, solicited mail-order customers, and tried to find people who would send us their videos. Online transactions didn't exist. You had to ask for money in an envelope. We networked into various groups and tried to find couples who would be in videos. I didn't have the biggest dick in the house but I could carry the lines.
We just turned the camera on, we didn't set a mock scenario. We would just shoot whatever's going on. I was a fucking freak. I had like a natural exhibitionist fantasy and my girlfriend was more … I guess the word would be selective. Sometimes it would be really, really fun and sometimes it would be kind of like, Eh, this isn't clicking.
The number of videos couples sent us fluctuated. It would be hard, and then all of a sudden we'd be like: Oh man everybody is having sex this month! It was never consistent. The news media was onto us. We'd kinda prank them. The L.A. Fox station wanted to do "the porn in your backyard story." We put on classical music and had someone serve us tea and cookies. I had a friend who was wheelchair-bound; we pretended he was participating in an adult version of Make-A-Wish and he wanted to watch porn get made before he died. We fucked with them all day.
We inherited Homegrown's videos and audience statistics and realized certain customers were buying things that we never figured would be popular. We also had all these scenes that we had laying around from when we took over the company. I put them all into one video and call it exactly what it was, Over 40, Oversexed & Overweight. That fucker blew up. It was one of our best-selling tapes for about two years. We had customers who were so happy they could watch contemporary hairy-bush porn instead of relying on porn from the '70s.
We were on the front end of creating things that everyone told us would never be popular. Hairy bush and over-40 housewives were big for us. The other was what's called cream pie, which is about ejaculating inside the woman and her husband going down on her afterwards — you know, dessert is served.
I guess you could say that we were the redheaded bastard stepchild in the industry. Amateur was like, you guys do amateur, there's something wrong with you! It's … disgusting. Who wants to have sex with some mom with stretch marks? And we always were like, well, seems to be what you professional guys are trying to copy.
One of those tapes Homegrown left us was from this couple in Waco. It was a mom telling her daughter how to use condoms. At first, I'm like, Wow this is great, super sex positive, and then she goes, okay go show your dad what you … That's when I'm like, oh fuck … Sure enough, I looked at the model release information and it was actually a family. I just didn't even know … We had this sort of bushy-tailed, bright-eyed kind of view about it but that moment was like, Oh my god. I was so freaked out …
Jen n Dave
A pair of office workers who began posting naked images on newsgroups from their home in Baltimore in 1994.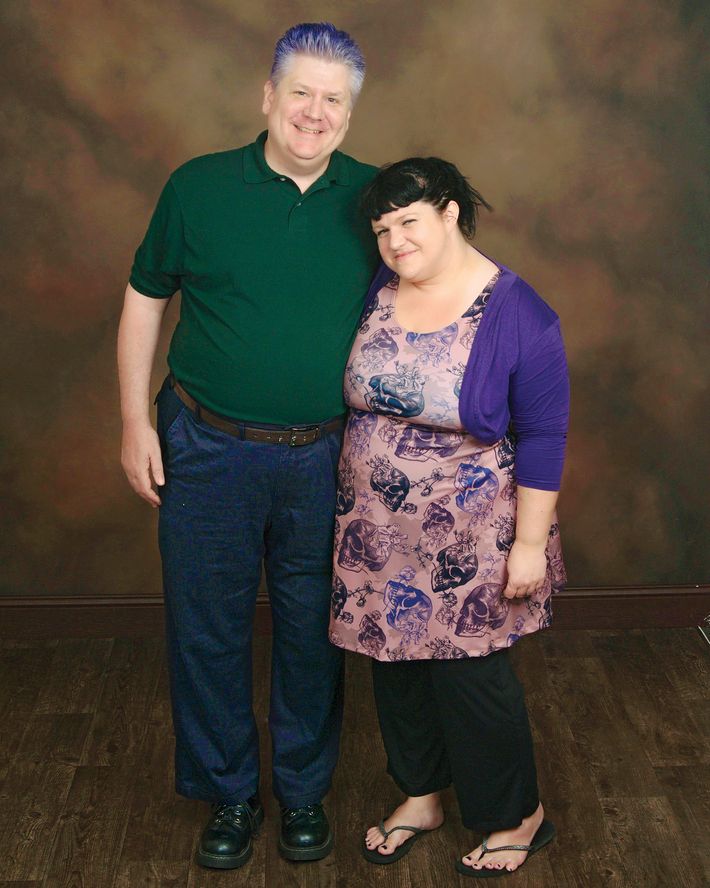 Dave: Jen lived in my neighborhood — I've never been one to be bashful and when we started dating I said, "I like taking pictures on my Kodak Instamatic, would you pose?" She said absolutely. That was a big turn-on. We would look at them afterwards and it would lead to even better sex. I wanted to share them. I wanted people to see Jen's body. One Sunday in 1995 we spent $4,000 on a Packard Bell with a 75 megahertz processor. It had probably like 256 megs of RAM, and it was the shit. We had to take this monster home on the bus. It weighed about 70 pounds. It came with a modem and free access to certain online products, including AOL, CompuServe, Prodigy, and a browser called Netscape. I discovered newsgroups and I was reading some Simpsons trivia when I thought: I wonder if there's any nudity on this internet thing, and did a search for naked women or whatever, and I finally found the alt-binaries pictures newsgroups. I showed Jen and said, "You know, the thought of sharing our pictures so I can show everyone how hot you are really turns me on."
Jen: Up until October of '97 Dave did everything, really. I posed for pictures and I answered a few emails but money was dwindling so he got a job delivering pizzas. So I taught myself the computer skills and I took over the website. I was never as averse to making money as he was. It might be also I didn't really have any kind of career going on. I was 20 when we started. I barely even knew what the internet was. When we started charging money I thought, Nobody will pay to see me, so it was definitely a huge ego boost when they did. I didn't have like the highest self-esteem. I never really had any friends … I felt fat and was self-conscious when I got breasts and hips. I had a completely different view of myself afterwards. Like I'm actually an attractive woman who lots of people want to look at.
Dave: I'm not built like a porn star in any way. I have a normal-sized penis. I did not get off on seeing myself but I was a big proponent of the "lucky guy pic." I loved to have naked girls sitting in my lap so I could say, "Haha, look."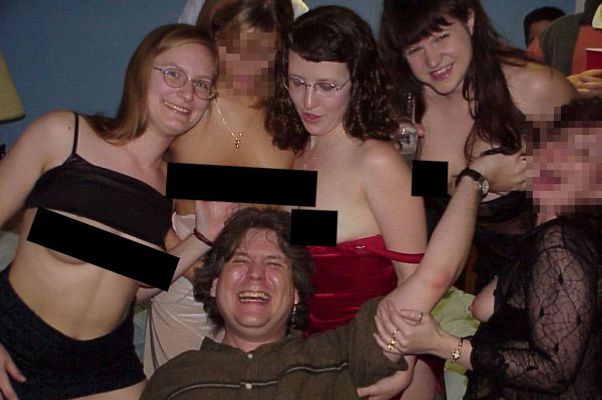 Jen: When we started out we were so isolated, It was just me and Dave but then we got this community of web girls and amateur couples. I would say that was my favorite part.
Dave: There were a ton of pictures of Jen with other girls. That was my favorite. It ranged from touching and PG-13 to R-rated stuff, to hard-core, double-headed dildos. The first hard-core picture had my dick in Jen's mouth.
Jen: We got married in 2000, at the height of our popularity. It was a traditional wedding but since all of our friends were web people, it was this weird mix, you know? I panicked at one point because I'm like, Oh no, I put web-girl "Sally" next to Dave's parents. She's out of control … At one point we all snuck off and took a picture of us flashing our boobs.
Dave: We started to get more and more and more popular because we're a genuine couple, we're doing what we love. We got so popular the network couldn't afford the traffic and they didn't want us to advertise so became this big clusterfuck. We started using credit cards, and made $20,000 in our first three weeks. I called us Jen and Dave rather than Dave and Jen, because I knew nobody was there to see me. I wasn't being sweet, I was being practical.
Jen: I've occasionally met people who have recognized me — like one of Dave's work colleagues … It's always strange when you hear that people have been following for years, like if someone says, Oh, I was 15 and I saw you … I'm like, Stop! Do not tell me.
Dave: Before we found this community it really was just me and Jen; as we incorporated others into our sex life it became a lot less vanilla. I would be with other web girls and Jen would be with other dudes and most of the time, that was in the context of picture taking. We hated being called swingers. We hated being called polyamorous. People said, Oh Jen and Dave, you've gone away from your roots, you're no longer the sweet innocent couple that you were. Now, you'll screw anybody.
Jen: I got pregnant with twins in 2004. I thought I'd take a little bit of time off but I could just [go] right back into doing the site, yeah, no problem. I was so cute to think that. Dave was working full time, my twins were premature. Social media started taking off and so then I kind of came back to it a little bit later. I was like, What's all this Facebook/Twitter stuff? What's going on? I had to relearn the web. I got into all the mommy stuff for a while — I even had a mommy blog.
Madeleine Altmann
Co-founded of Babes4U, one of the first online "peep shows," in 1997.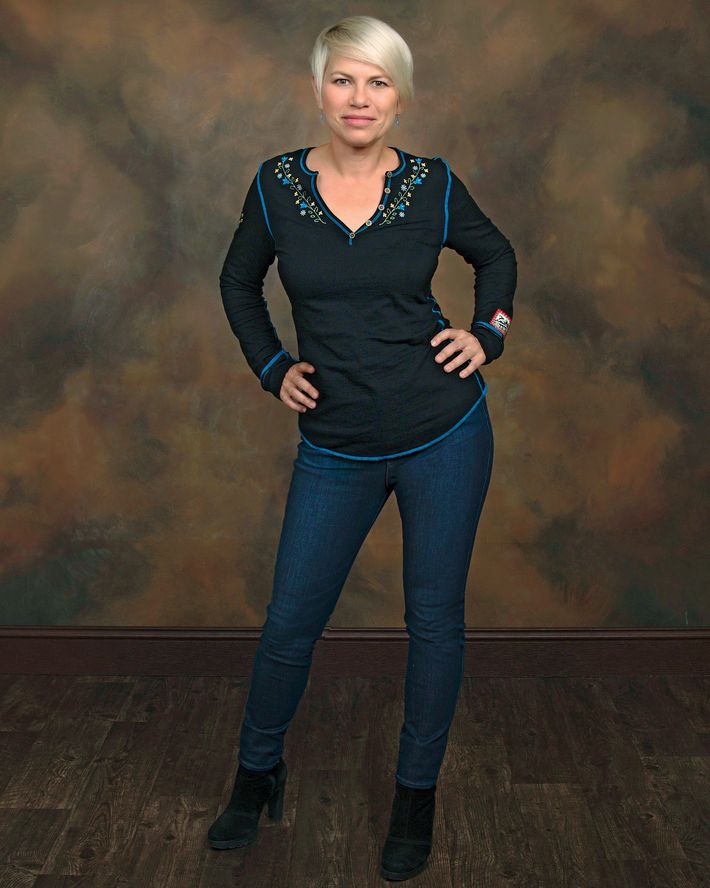 A lot of people have issues with pornography — it's supposedly exploitative and oppressive. My retort to that is we exploit and objectify many things. And these women got paid a lot, there was anonymity, they didn't have to walk in sleazy areas to go to the strip clubs. I was really sick of men profiting from female sexuality. To us, sexuality was an intellectual, feminist endeavor. It was politicizing female sexuality and taking ownership. Our show was also very innocent.
Some men wanted you to smoke, or suck your thumb, or … the whole throwing of the oranges. That was weird. Men really liked oranges being thrown at them, but it was too dangerous to do around the equipment. We did quite a number of things where we tried to incorporate technology into the kinkiness, like, can you tie your hands to the table and spank your ass with the keyboard. There are so many different kinds of fetishes out there and this was finally a time for men to fine-tune their desires. They could email before they went online and I noticed they would gingerly field these fantasies. They could be like, Do you think one of your girls could do this for me? Go on Pornhub today and see how many categories there are; there are dozens of categories, those are all individual fetishes that men couldn't get on demand. They could get some magazines but this was amazing. It revolutionized how you got off.
I started really getting into it. I even felt like it was my duty as an owner of the site — I didn't feel like I could allow women to do something that I wouldn't do myself. These guys didn't know where I was or recognize me in real life. I got creative, I developed all these other personalities and I had a thing where I was three different characters and they were sisters and each had their own personality.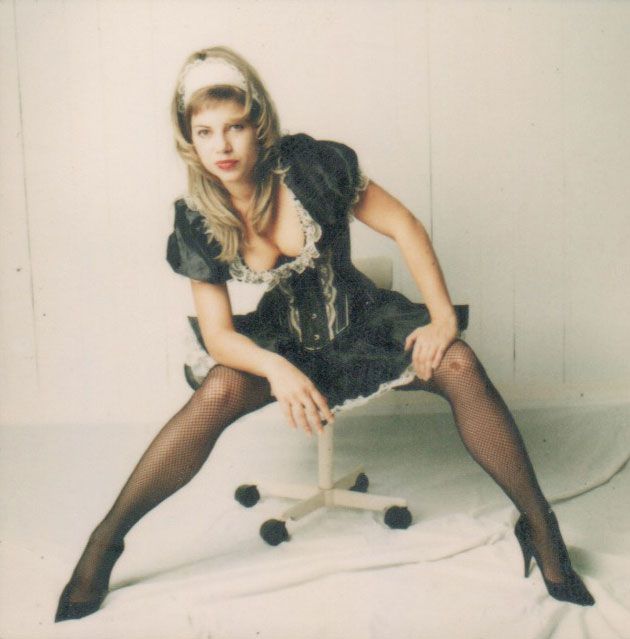 My parents were long dead, but my sister and brother were not happy. My brother saw it with his wife watching HBO. He then casually mentioned it at the next Thanksgiving. Meanwhile my nasty cousin showed my aunt, "Do you see what your niece is doing?!"
Looking back it almost seems Victorian! But it was a crazy, heady, wonderful time. Eventually I got pregnant and I really didn't want to have a baby in New York. It was a lot of work. I went to bed at 4 a.m. and got up at 1 p.m. Within the three or four years the market just flooded with every single person trying to cash in, it was like the gold rush.
I don't mean to sound like an old biddy, but the current landscape is frightening. One thing that I really don't like that I see quite a bit of … when you go to a website and the animated GIF on the top is gagging, or they're grabbing the hair, choking, and I'm not against fetish but that being something that you're showing people without them wanting to see it? Especially since Trump won, I really don't want to be taking the shit from the guys any more.
Trixie Fontaine
Started Tastytrixie.com in 2000.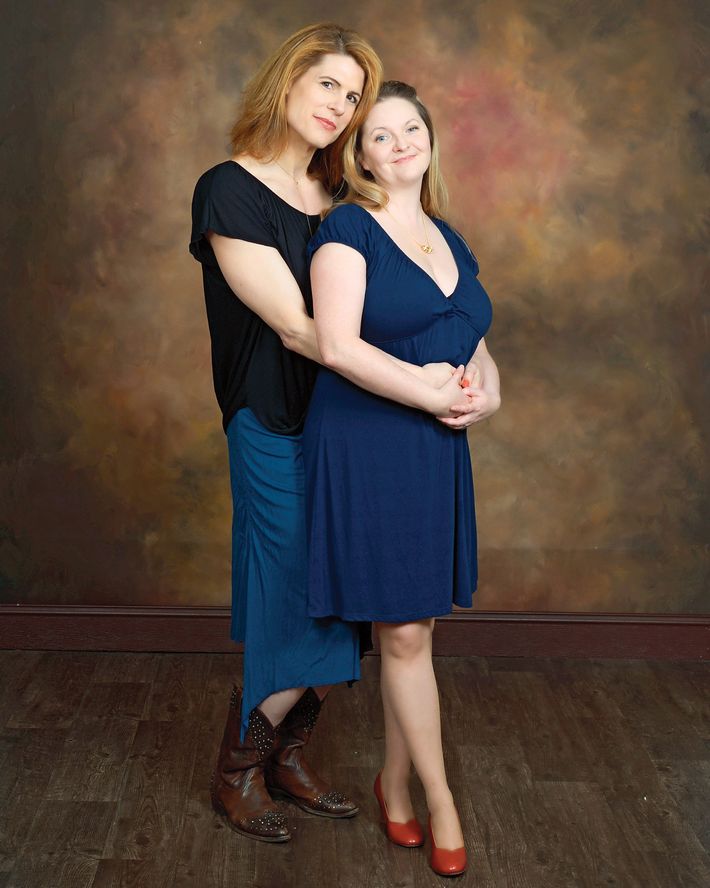 When I was growing up sex was so taboo, so hidden. I had a neighbor who was punished by his Baptist parents for masturbating to the Sears catalogue.
I was a hot chatter, on CompuServe talking to filthy perverts, and then did Adult FriendFinder. When I read about cam girls and live web sex shows in Playboy I figured, I already masturbate a bunch and it sounds super easy to set up. It took about a week to get approved, that was frustrating. I am super compulsive. This was in 2000, so after the stage where an amateur cam girl would make millions of dollars but before the part where you were just sitting there filing your nails waiting for somebody.
During my first session I just pointed at my genitals — that's what they wanted to see, right? I had like a Hitachi Magic Wand right there so I was probably just eager to get to the fun part. Like many women, I like looking at people stimulating their genitals. My go-to porn is guys jacking off. So I went into it kind of like a guy. Like, I masturbate a lot and I'm going to do this and make money. But yeah, my head wasn't in my first session and it wasn't as if I consciously thought, Oh, they want to see a disembodied vagina, it's, This is where the masturbating is happening and this is probably what I would look at.
It was exciting because I knew that there was a guy out there looking at me and masturbating. I wouldn't say that that thrill and arousal is just the idea of somebody watching me, because I mean I could just open up my window …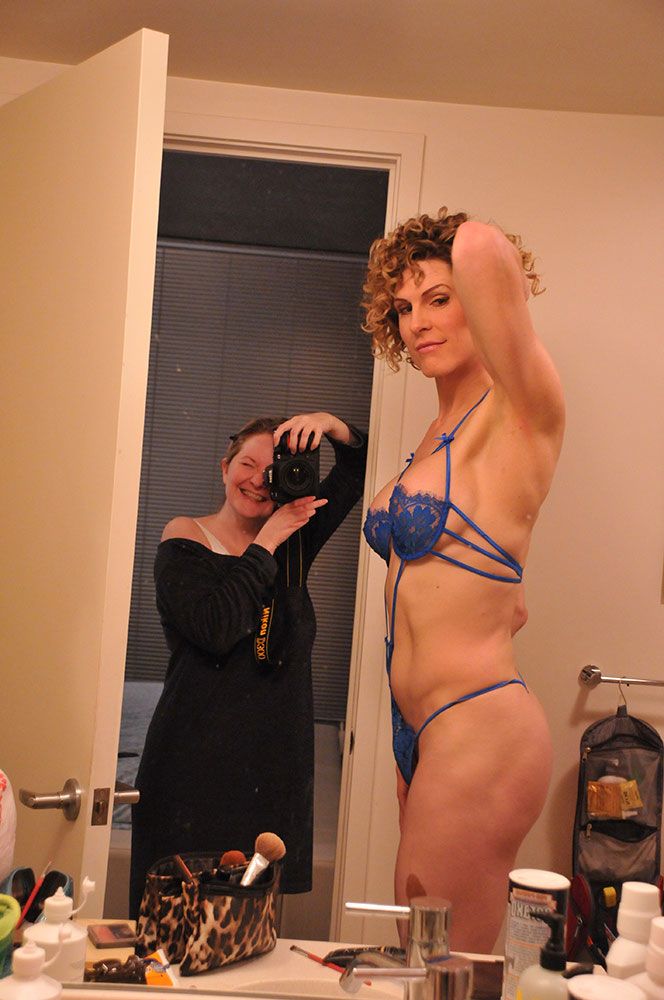 When you're capitalizing on the truth of yourself, using your real identity, it gets really blurry. So on my webpage I spent a lot of time writing about myself, describing what food, movies, books, and TV shows I like. One of the things that is intrinsically rewarding about making porn, and whether it's lifestyle porn or what I call autobiographical porn, is getting to immerse yourself in sensual details, and the more of that detail you can provide, the more fleshed out you are, the more attached people are, and the more unique you are, the more individual you are.
I met my wife Delia on an alt.com, a friend finder for people with kinks or fetishes. We had live voyeur cams 24/7 for a decade. It even had audio. We don't fight much, but she was really reluctant about the 24/7 spy cam. That was definitely a niche phenomenon. Most people don't understand wanting to watch somebody without wanting to interact with them. It's not porn, it's just regular people having sex when they're going to have it.
When I started camming I remember being super influenced by this article in Details that was about bespoke tailors in New York. It discussed how, what set that kind of level of customer service apart were very personal things like handwritten index cards and files with a man's measurements and what colors he looks good in and whether he dresses left or right … so I kept a spreadsheet about my fans. Like, where they were from; their handle; their real name and what they liked. Guys got so excited when I would remember where they were from. I'd be super OCD, often I wouldn't log in if I hadn't studied my spreadsheet.
Xavier Thicc
Began taping himself in 2007. On Pornhub, his videos have been viewed 23 million times.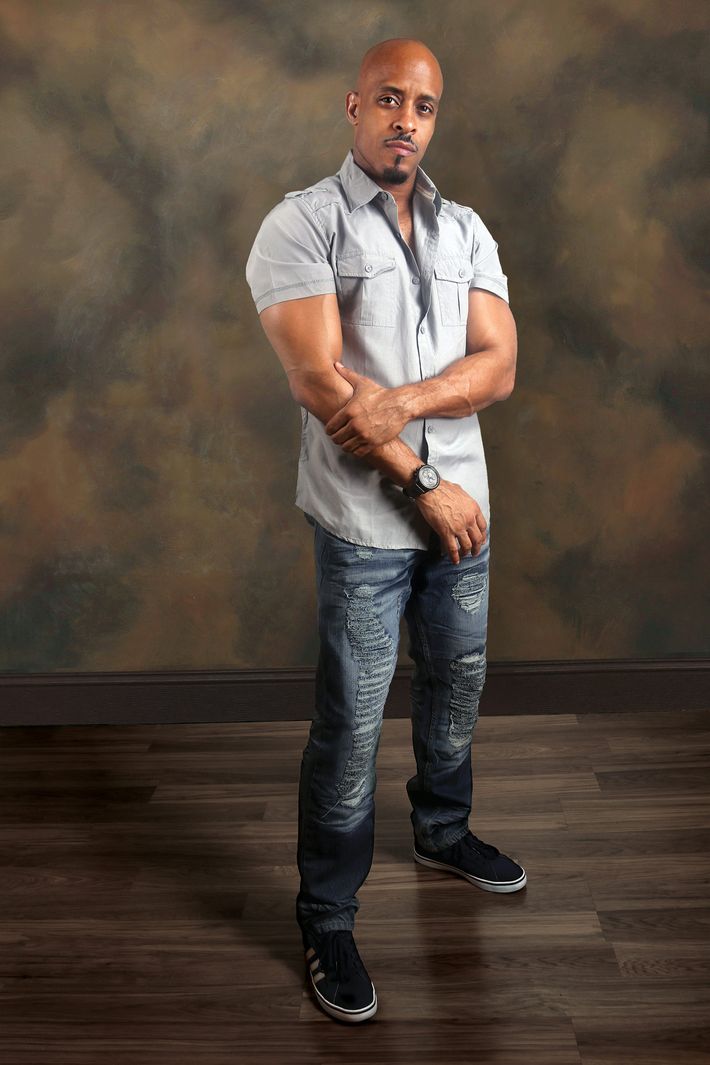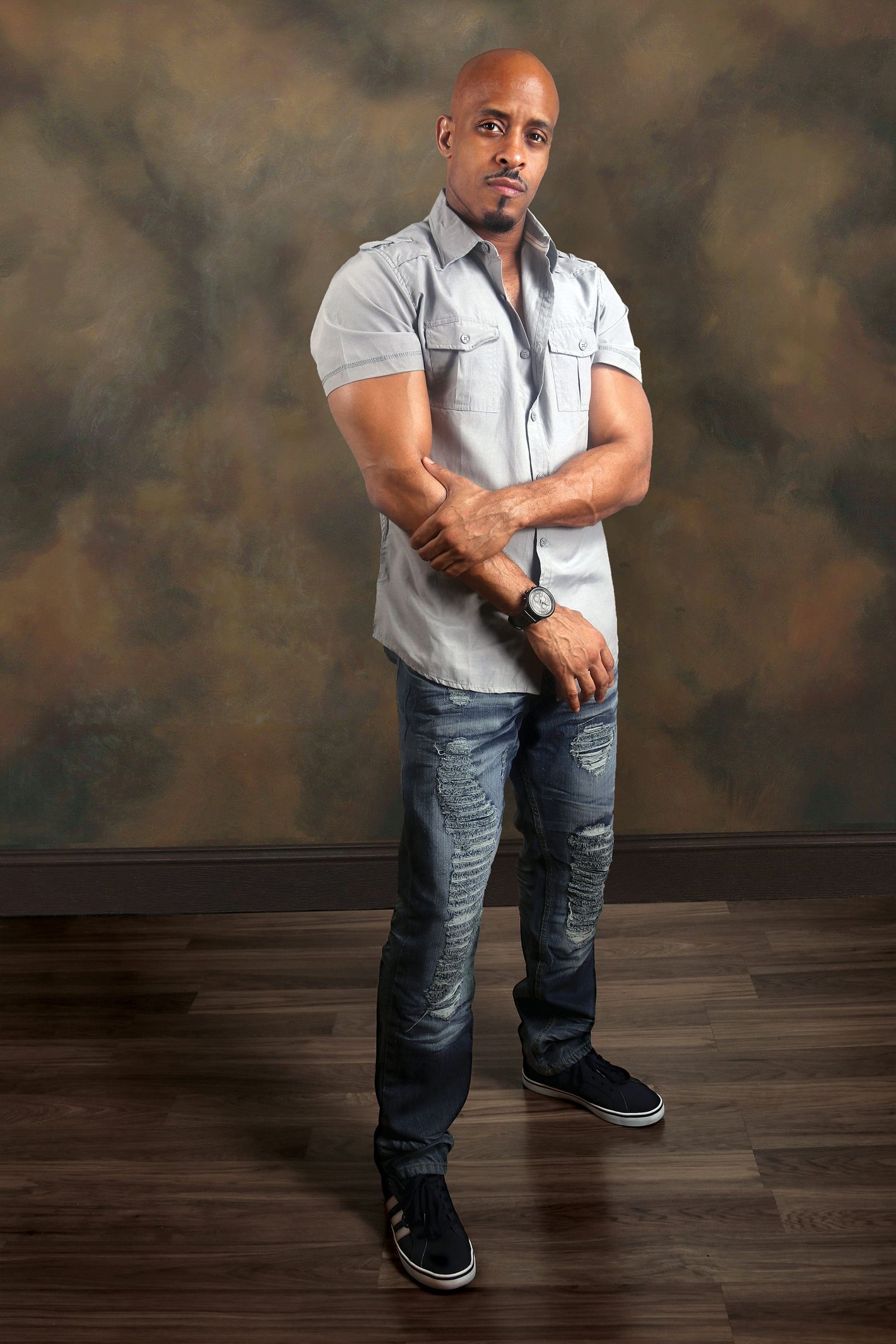 I get submissions from people every day, but I turn down about 85 percent. If you are not attractive to me, you get rejected. My type is slim to medium-built women; I don't mind if they are old as long as they don't look like an old lady. I like pretty feet but I don't want to have sex with the feet. I just like to look at them. So, anyway, the form on my website requires that you take certain photos to be considered: Fully nude front, head to toe, fully nude from behind, a close-up of your vagina area, and just a regular photo of your face. If they can pass muster with that then I'll talk to them, and that's the second stage, where lots of the rejections happen, because they'll say something about sex or the way they are that isn't compatible with me.
I have a standard rejection, I copy and paste it. I read my messages every day. It piles up, and I don't want to ignore anybody; if someone is nice to you, it's flattering and I don't want to take my fans for granted so I try to answer every piece of respectful fan mail. If you just say, "I want some of that dick," you won't get a reply. But if you say, "I really love your work, I've been watching your movies and you turn me on," I'll write you. I never film with porn stars and that's because of my disdain for fake sex.
An ex-girlfriend was the first to ever really record me. I bought 'his and hers' camcorders for Christmas, but I wasn't thinking anything sexual. We had a friend who enjoyed watching us have sex. One day my ex said: Let me put you on tape. I've always been into computers, so once she recorded it I found a way to get little clips … back then, Pornhub and things like that were starting, there weren't a lot of places to post up videos. I posted one or two clips on a forum and got lots of attention.
I can't say I am the most confident sexually, I'm really not. Dick size is one thing, I'm nine inches on a good day, eight-and-a-half at worst, so there's that right there. The other part is, you can never tell going in who you are going to be able to please and who you're not. I don't have the mind-set that I can please every woman or that I am some kind of sex guru — it's not realistic. I do pretty good though! My average is giving a woman three or four orgasms per session.
I gained a lot of popularity; then people started asking for the whole movie. I knew about computers so I created a place for me to post my full-length movies. I wasn't really interested in making money; they wanted to see it and I wanted to show it. This was early 2007. Everything happened pretty quick. I created my own Yahoo fan group and within three days I had about a thousand fans — that was a milestone. I had a superfan who posted my links everywhere.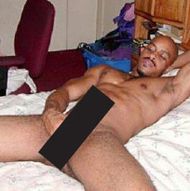 It's starting to level out a bit, but in the beginning I got a lot of attention from gay men. I'm not gay but I appreciate anyone who's a fan. When the porn tubes started, I would go there and post my stuff, and I liked the comments.
I watch professional porn as if it was a cautionary tale — they show me what not to do. The things in pro porn that put me off? Well, I don't like degrading sex, or … I want to say rough sex. Rough sex has its place, but it's not for me. There's a way to be a little rough and not be degrading. Or inconsiderate. When you see stuff like shoving a giant cock down someone's throat … I would never do that! Weird positions, uncomfortable positions, don't do it for me. I think sex should be relaxing. It's better when it's relaxing, for me at least. So to bend a girl up like a pretzel? Nah. I see a lot of guys, in amateur porn to some extent, and I know that they do this off camera, they have sex with a girl doggy-style, and they'll take one hand and put it behind their back. That's to get the shot in mainstream porn, that's to open up so you can see it going in and out and your hand's not in the way. But a lot of people do that just in general. I guess I don't understand this about men. If I see a woman and I find her to be pretty, it makes me want to kiss her if she's kissable. If she has big breasts it makes me want to feel those; if she has a big butt, I like that, hips, legs, all of that is stuff that men are attracted to. But then when they have sex they tend to want to peel all of that back and fuck you with their dick and that's it.
I'm often surprised about the movies that do well. There was one woman, a model, who tried me all night. But the problem was, she was young and she was used to a different type of sex … She came a bunch of times but I didn't. She asked me to smack her ass, and I smacked it a couple of times, but then she asked me to mount her. Mounting is the ugliest shit in the world, it's like doggy-style but your feet are on the bed, like a frog. That's not comfortable for me, and I can't stroke you the way I want to stroke you. I think she had looked at too many porn movies and been with too many young guys. But she came so many times, so I went on and used the video anyway. I didn't think it was going to be that great, but it's one of the people's favorite movies. I think because of the way she lost her mind.
*A version of this article appears in the June 12, 2017, issue of New York Magazine.