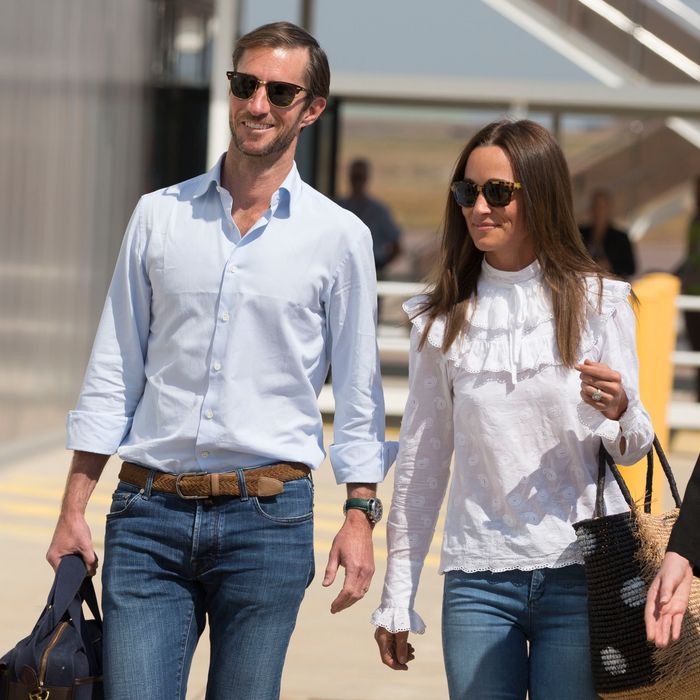 James Matthews and Pippa Middleton at the Darwin International Airport.
Photo: Newspix/Newspix via Getty Images
Pippa Middleton and James Matthews can't stop, won't stop honeymooning. After a quick jaunt to the private island once owned by Marlon Brando, the newlyweds have been enjoying some time in the land Down Under. After leaving the Brando, they headed to Sydney, where they stayed at the Park Hyatt Hotel; they were also spotted climbing the Sydney Harbour Bridge at night, which seems to be a tourist experience people pay for. Then, they spent three days at the luxurious, eco-friendly Bamurru Plains just to the west of Australia's sprawling Kakadu National Park before heading to Perth. The couple touched down briefly at the Darwin International Airport, where they were spotted by eagle-eyed photographers.
The Middleton-Matthews wedding was a wild ride full of outfit changes and over-the-top hats, so why should their honeymoon be less extra? Stay tuned for where they'll pop up next.