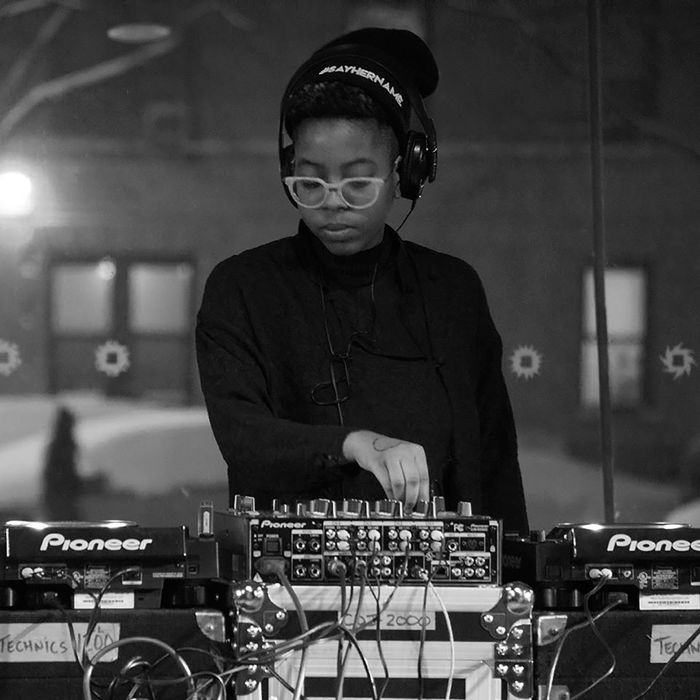 As part of That's a Bop, our month-long effort to introduce you to artists and songs beyond the top-ten list, we really wanted to save ourselves from putting "Passionfruit" on repeat at every party this summer. So we called upon Discwoman, a New York–based collective that showcases ciswomen, transwomen, and genderqueer DJs, to curate a killer playlist for us each Friday. The only rule: No Drake.
This week's playlist comes from Shyboi (Yulan Grant) a Jamaican-born, New York–based artist who performed regularly at MoMA PS1 and Boiler Room. You can find her on Twitter: @yu_whoooo and Instagram: @yu_who.
Before you listen, let her set the vibe: Close your eyes. Let's hold them shut for a while. I'll do it with you. Let's start off with 30 seconds. For the first 15 seconds try not to focus on your breathing, only your heart rate. Good? For the latter 15 seconds picture yourself in a saltwater bath. Floating. You're surrounded by speakers. The subwoofer is turning your bath into jacuzzi. Are your eyes are still closed? These are the sounds you hear. Now sink.