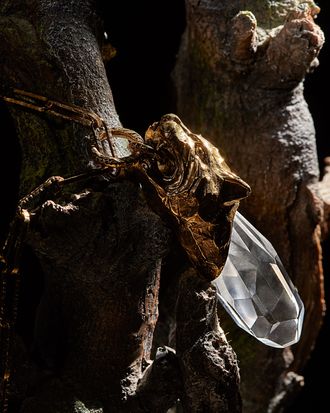 If you took a cue from ILoveMakonnen and got a little too lit chasing away the Monday blues with some random shopping, you're not alone. Welcome to Going Up on a Tuesday, a place to share our cravings with zero judgment.
When it comes to jewelry, the stuff that we choose to wear daily tends to be personal and on the small side. It might be a delicate gold pendant that holds sentimental value or tiny stud earrings that you leave on, for the sake of convenience. But Prada's spin on the concept of everyday accessories goes in a completely different direction. Inspired by talismans, reportedly the first objects truly designed by mankind, the line of unisex jewels is both personal and striking. Combining crystals, silver, and other natural design elements like shells and wood, the pendants and necklaces take on the shape of creatures like monkeys, koalas, fishes, and more. They're meant to be noticed, especially since they're also here to serve a purpose: draw good luck, summon goodwill, or ward off evil. So if you're in need of a little everyday magic, scroll ahead to check out some selected pieces from the collection.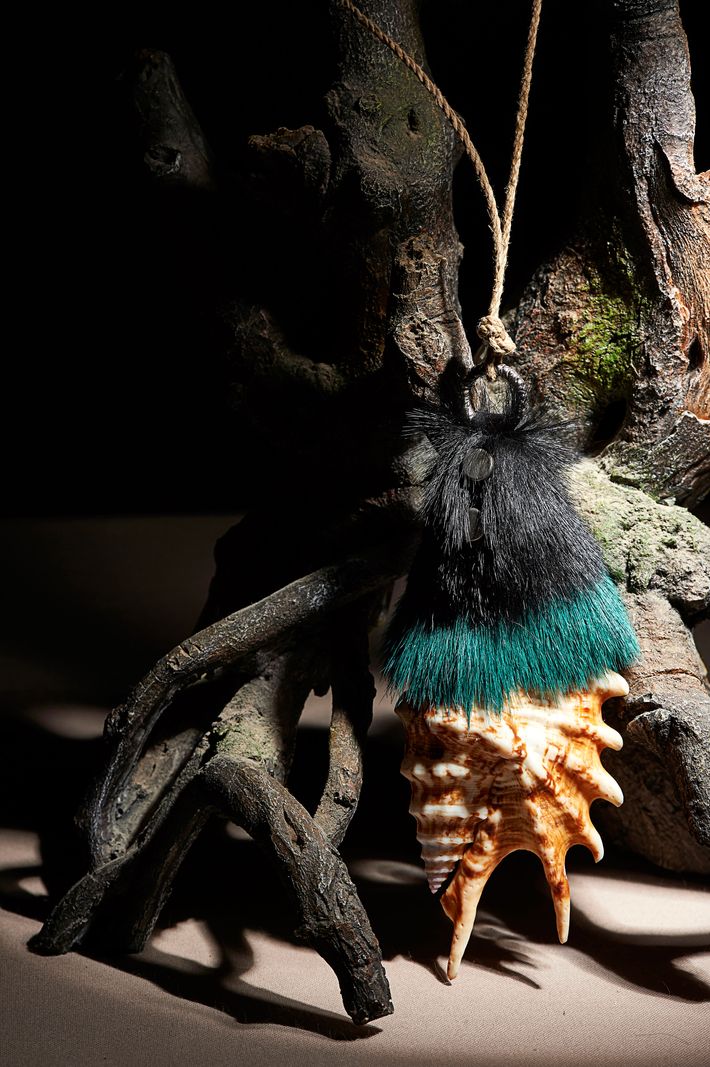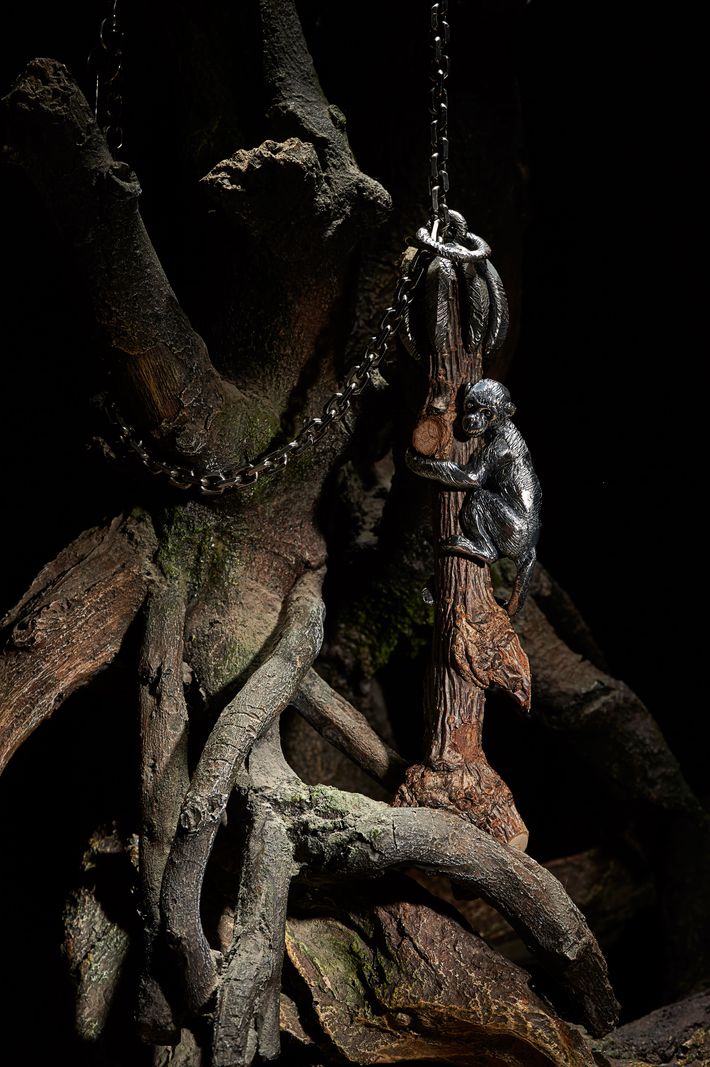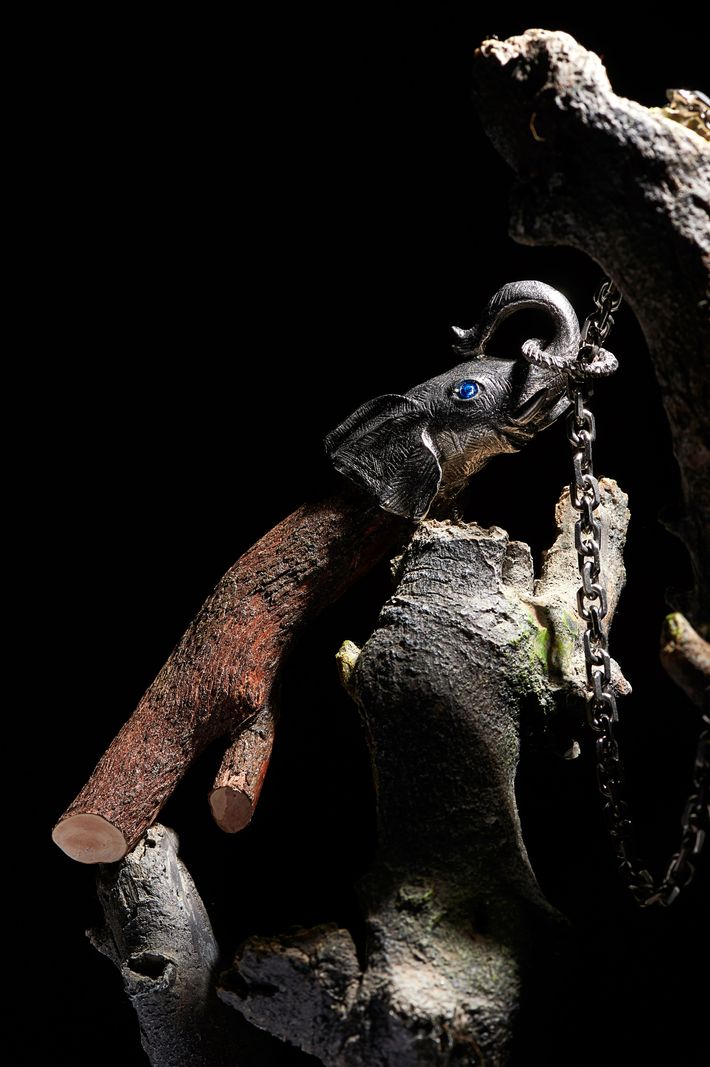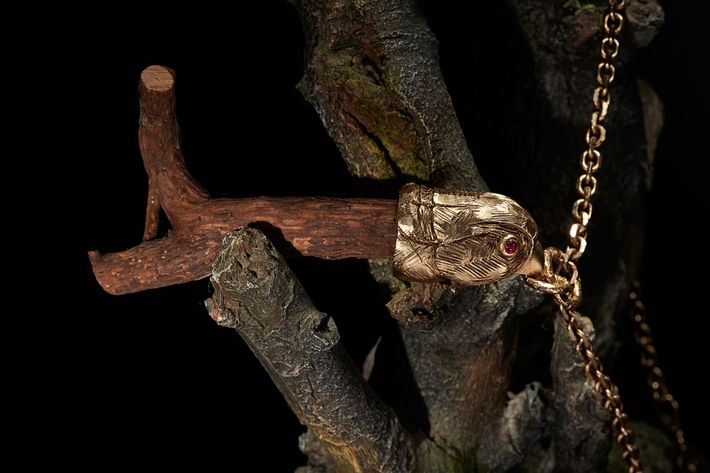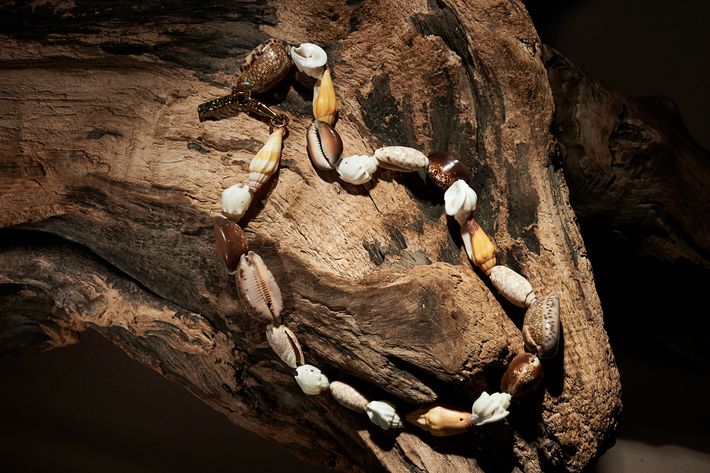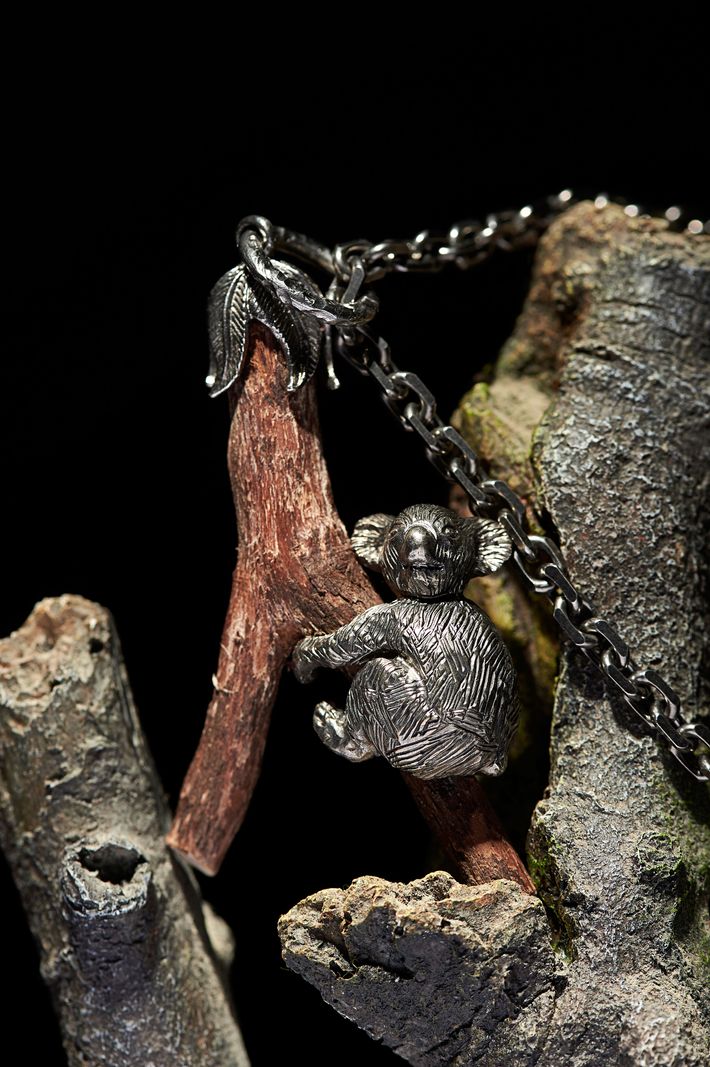 Prada Talisman Jewelry, $360 to $3,010, available at Prada Broadway and Prada Beverly Hills.