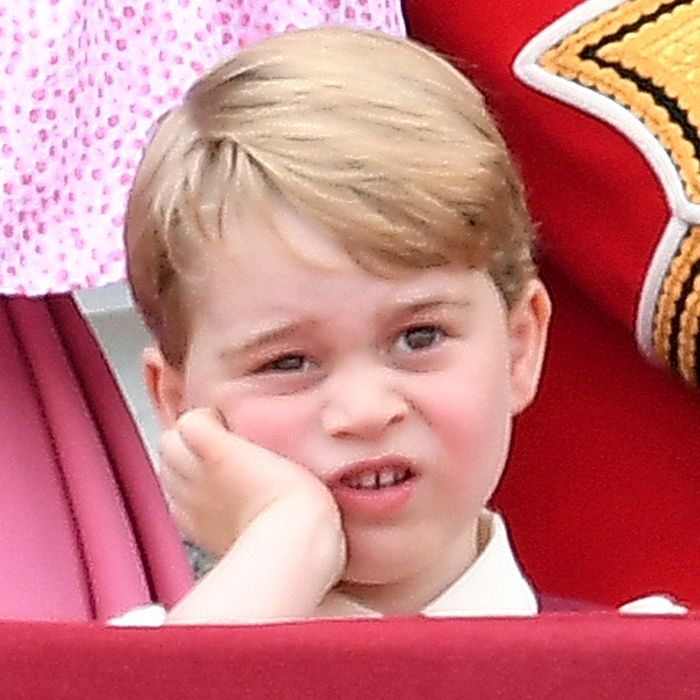 We've all been there, little dude.
Photo: Karwai Tang/WireImage
Saturday's Trooping the Colour event wasn't just one of the traditional ways for royalty to celebrate the Queen Mum's birthday. It's also a great opportunity for some choice Prince George and Princess Charlotte sightings. The kiddos were amused, bemused, bored, and everything in between as they watched a Royal Air Force flyby from the fancy vantage point of the Buckingham Palace balcony. Look at those punims!