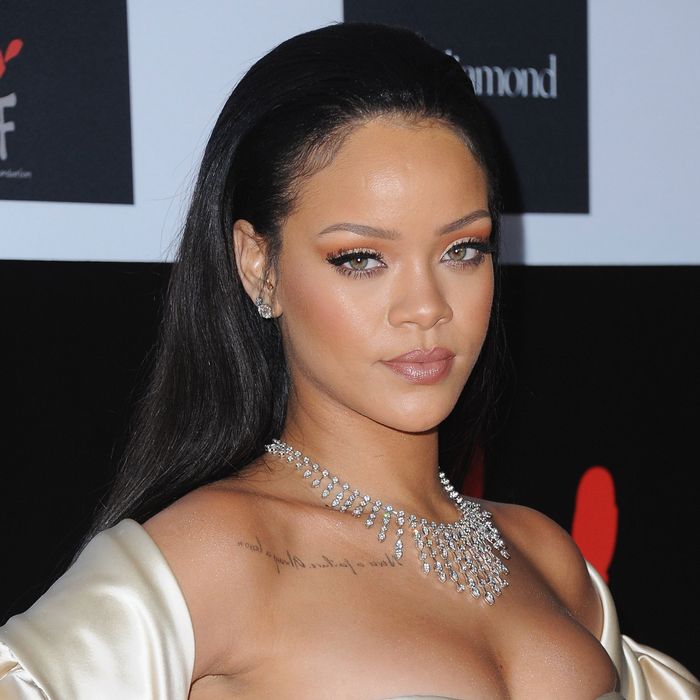 Rihanna.
Photo: Jon Kopaloff/FilmMagic/Getty
The next time your therapist is out of town and you find yourself going through a tough breakup, instead of drowning your sorrows in some Ben & Jerry's and weeping through Celine Dion's "All By Myself," might we suggest sliding into Rihanna's DMs for some mental-health advice?
One fan recently sent Rihanna a Twitter DM when he was going through a breakup. "Hey Robs … how did you get over your first heartbreak? I've been struggling," the fan wrote to the Harvard Humanitarian of the Year, who actually took the time to send the fan a thoughtful — and helpful — response.
"Just believe that the heartbreak was a gift in itself! Cry if you have to, but it won't be forever!" Rihanna wrote. "You will find love again, and it will be even more beautiful! In the meantime enjoy all that YOU are!!!"
Just wondering, is Rihanna available for weekly DM-therapy sessions?