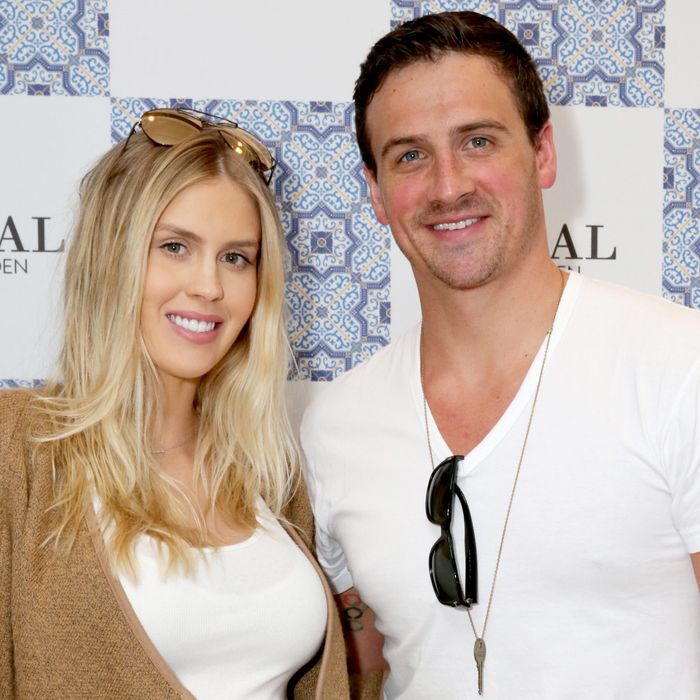 Kayla Rae Reid and Ryan Lochte.
Photo: Getty Images
Ryan Lochte is now a father: The Olympic swimmer welcomed a baby boy with fiancée Kayla Rae Reid on Thursday morning.
It's been a whirlwind year for Lochte since the Summer Olympics and the international incident that led America's premiere sex idiot to fall from grace. He got engaged to Reid in October, though he had continually assured the public he was not dating anyone, which later turned out to be part of some unnamed contractual obligation. In December, the couple posted an underwater pregnancy announcement. This is Lochte's first child, but he does have dogs — and has celebrated one of their eighth birthdays three years in a row.
The child's name has yet to be released so, until then, congratulations to the happy couple on the birth of baby Jeah.
Update, 12:29 p.m.: Lochte announced on Instagram that he named his child Caiden Zane.