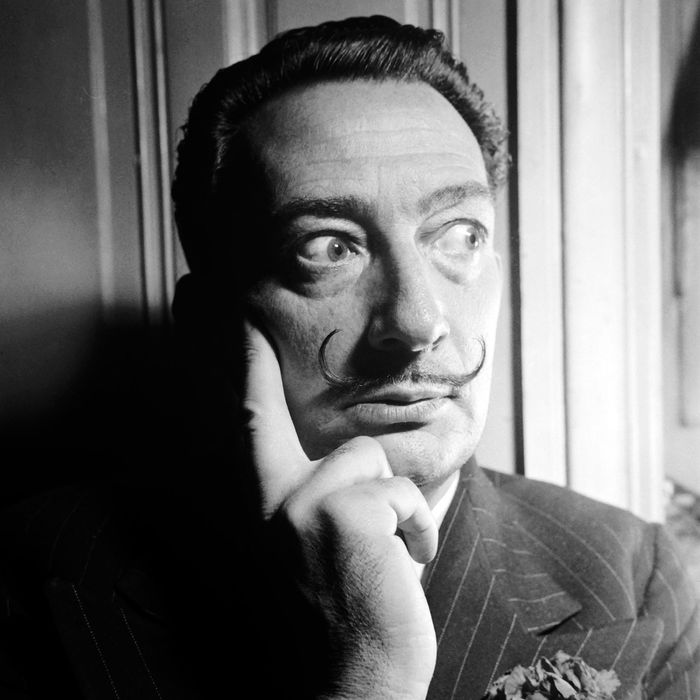 Salvador Dalí.
Photo: Getty Images
Salvador Dalí — celebrated surrealist artist and the guy responsible for that poster in your freshman dorm room — will be exhumed, 28 years after his death, to get samples for a paternity test.
Tarot card reader (yes, really) Maria Pilar Abel Martínez claims Dalí is her father; her mother was a maid who worked for the artist's next-door neighbors in Cadaqués, Spain. She says they had an affair in 1955 and she was born the following year.
Dalí had no other known children.
According to the BBC, Martínez "reportedly underwent two paternity tests, both in 2007, but never received the results." She has since filed suit against the Spanish state and a judge ordered the exhumation as a result.
Can't wait to see the end of this Maury episode.