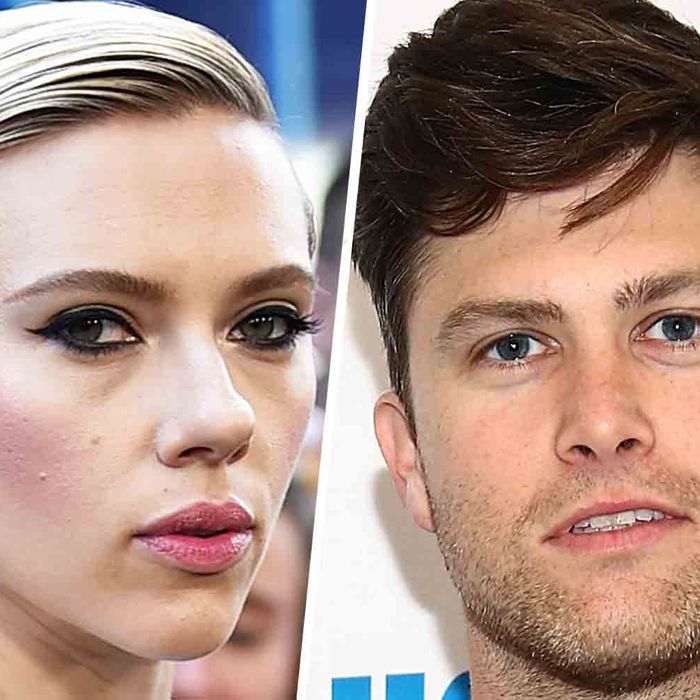 Scarlett Johansson, Colin Jost.
Less than a month ago, Scarlett Johansson and "Weekend Update" co-host Colin Jost reportedly made out at a SNL after-party. Many of us were surprised by the news as we had no idea they were that close, but at the time, E! reported that the pair was in the midst of a "fun and casual fling." But now it seems they're perhaps a bit more serious, as "Page Six" reports Johansson and Jost were spotted at a restaurant (gasp) holding hands.
According to "Page Six," the couple was seen having dinner at the East Pole restaurant in the Upper East Side of Manhattan on Saturday. Johansson reportedly drank a couple of Manhattans, while Jost had one (1) specialty cocktail. A "spy" told the gossip column, "They were really chill and super nice. They were holding hands and having drinks."
E! reported in May that Johansson and Jost "like each other but it's not exclusive — at least not at this point," but this low-key dinner date at least suggests that things have progressed from their post-SNL make-out session.