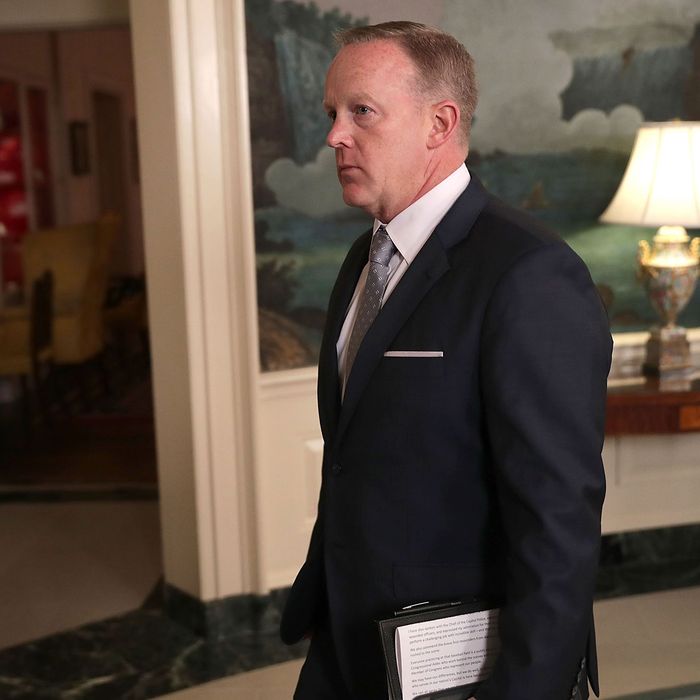 Sean Spicer
Photo: 2017 Getty Images
Rumors of White House press secretary and gum aficionado Sean Spicer's firing have been floating around for nearly as long as he's been on the job. But according to the latest bit of talk, he may just be relinquishing the most publicly embarrassing part of his job: the daily press briefing.
More often than not, Spicer's briefings have consisted of him clumsily defending Trump's actions — and, of course, tweets. Since January, they've been filled with gaffe after gaffe (and, more recently, kept off-camera), but they may soon be coming to an end. Per what sources told Politico, Spicer himself is looking for candidates to take over and has reportedly contacted conservative political commentator Laura Ingraham for the role of press secretary.
If this happens, this would supposedly lead to a more senior role for Spicer, with Politico quoting a White House official who said: "Spicer should be elevated and if he's not, I would not blame him for leaving. The president owes him this much for all he's done for him. Sean is indispensable and I think the president knows that."
If true, it may finally be time for some new office décor.