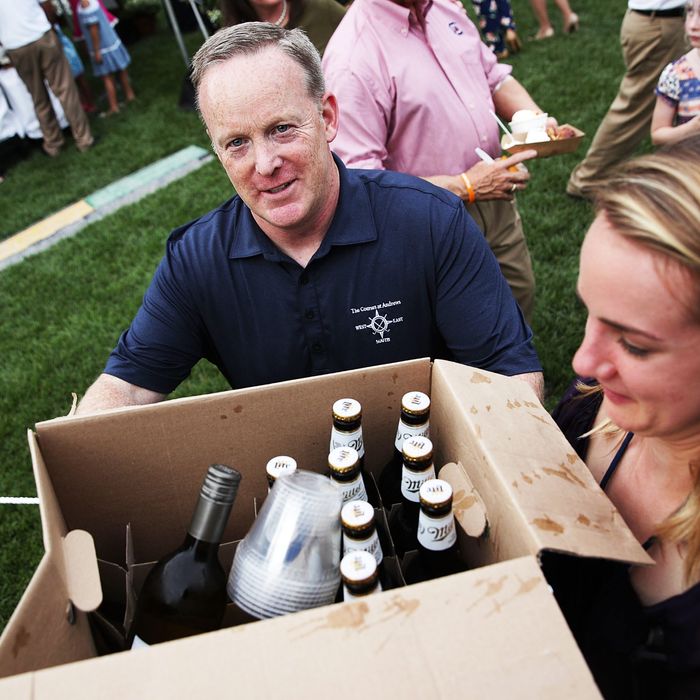 Sean Spicer.
Photo: Alex Wong/Getty Images
Sean Spicer has endured many an indignity during his brief time as White House press secretary: having to defend Trump's tweets, purposefully getting excluded from a meeting with the Pope, getting called fat by Steve Bannon, to name just a few. And during Thursday's White House Congressional picnic, he was apparently tasked with serving booze to the reporters present.
It'll all be over soon enough, Sean.