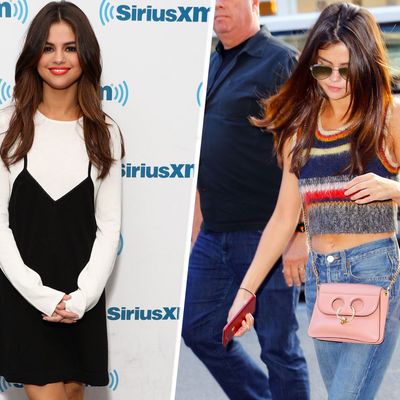 Selena Gomez.
Photo: Getty Images
If you haven't been keeping up with paparazzi mill this week, Selena Gomez (along with beau the Weeknd) has been hitting the streets of NYC, and she's brought plenty of good looks with her. Here's how to re-create two of her best outfits without going into debt.

Outfit No. 1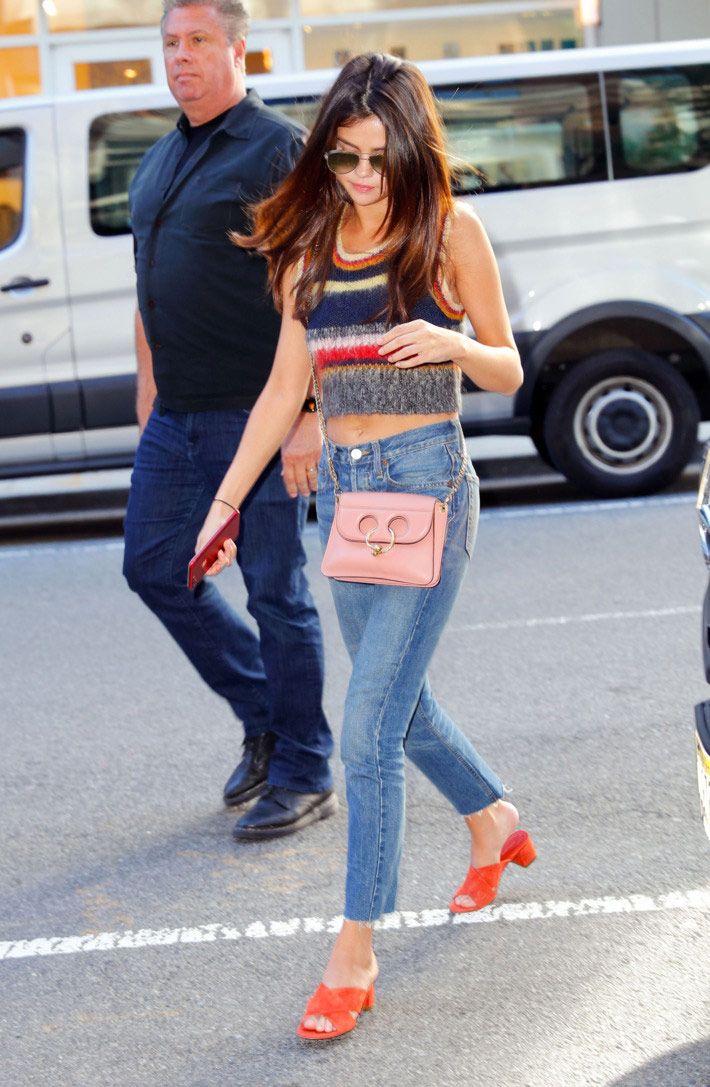 If you were to re-create this exact look piece for piece, you could do it: There's no shortage of online shops that carry the J.W. Anderson "It" bag, and her striped mohair vest is by none other than Alexa Chung. But unless you have your heart dead set on these pieces — the vest retails for $370 while the Pierce bag sells for roughly $1500 — it's wiser to go for more affordable look-alikes.

Mango's similar rainbow-striped top isn't horizontally striped, but it's the same idea with the added details of shimmer material and playful ties at the shoulder. The ankle-cropped jeans with frayed edges are the true splurge, but it's worth spending a little more on denim that will flatter your shape. (Another tip: Go for a slightly cropped ankle cut, like these jeans from Mother Denim, to draw more attention to the satin mules.) While these mules are not suede like Selena's, the frayed edging on this similar-looking Dolce Vita pair is equally trendy.

Outfit No. 2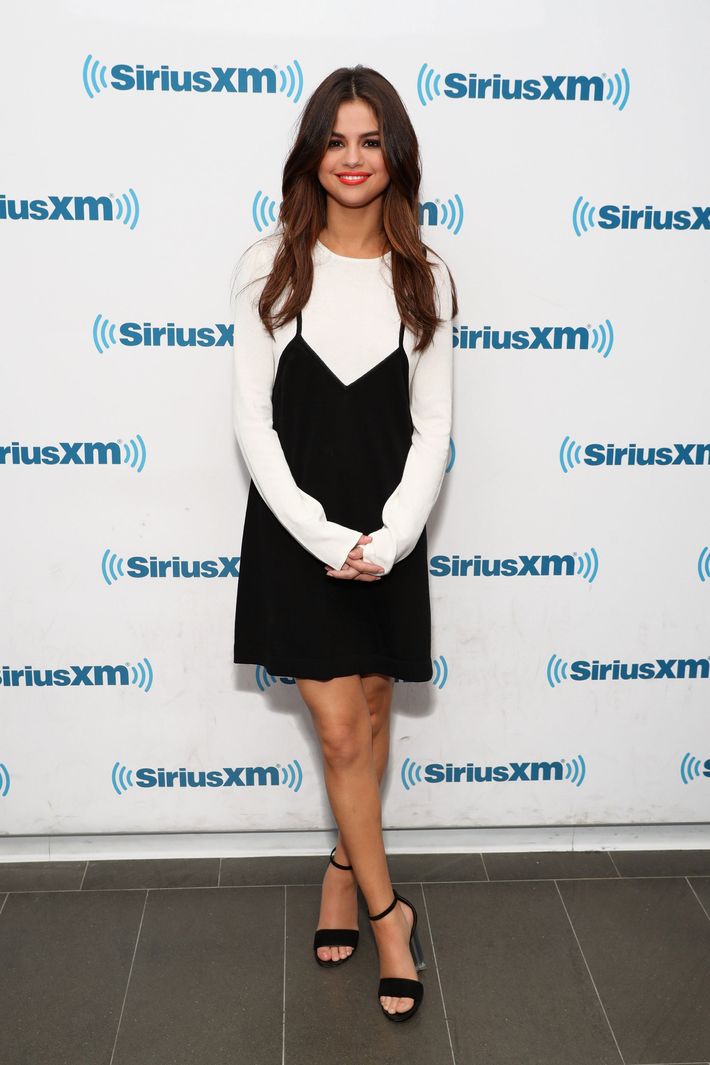 Here, Gomez (or her stylist) opted for that faithful '90s-inspired layering trick of a cami over a shirt. The look is primarily comprised of wardrobe staples you're likely to have in your closet, and Forever 21 carries a version of her lucite-heeled sandals for under $35.

If you buy something through our links, New York may earn an affiliate commission.