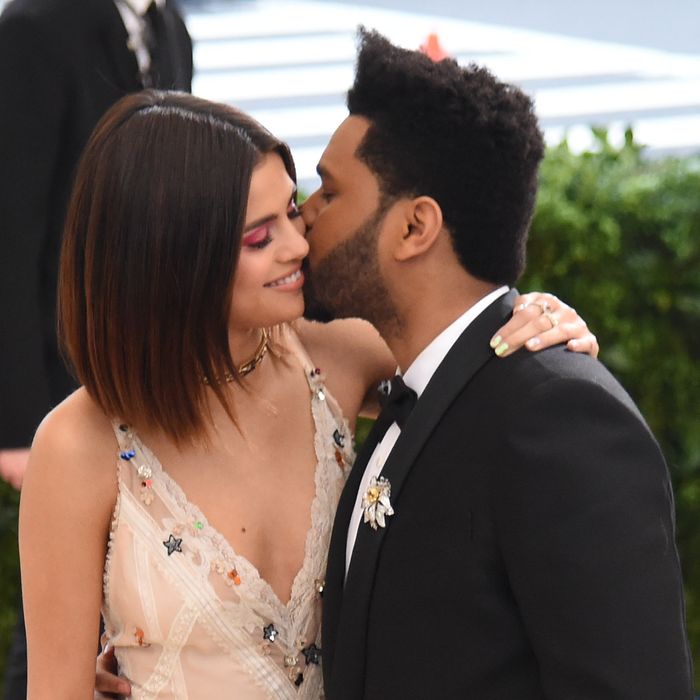 Photo: Nicholas Hunt/Getty Images for Huffington Post
Selena Gomez and the Weeknd have been making out all over the globe since they first started dating in January, from Italy to the Olive Garden. On Friday, Gomez divulged the details about why she decided to go public with their relationship during an interview for On Air With Ryan Seacrest.
"It's really hard when I would want to spend so much time hiding things. It's too much pressure, and I think everyone gets over everything eventually. I just want to be happy. If that's me just being myself, then I don't really care," she told Seacrest. It's possible she's referring to the Instagram drama with her ex Justin Bieber and some reported hard feelings on the part of the Weeknd's ex Bella Hadid, but she didn't clarify.
Gomez also spoke frankly about prioritizing herself over her career. The mental-health advocate told Seacrest, "I've been doing this for so long and I needed a second to breathe. When I did that, I came back and I had it for a while, and I think it's safe to say I feel like I have a whole album put together at this point. I wanted to make sure my life was balanced and happy and healthy first."