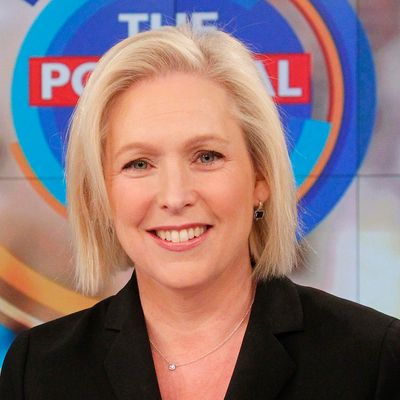 Photo: Lou Rocco/ABC via Getty Images
New York senator Kirsten Gillibrand exercised her freedom of speech Friday during a talk at the Personal Democracy Forum. The senator lambasted Donald Trump, telling the audience, "Has he kept his promises? No. F— no." She added later, "If we are not helping people, we should go the f— home," which echoed her statement to New York in April.

Minnesota senator Amy Klobuchar came to Gillibrand's defense — not that she needs it — on CNN. "Kirsten is very passionate about the people she represents in New York State, and she doesn't like what [President Trump] is doing … Do I use those words in Minnesota? No, I don't. But I've always enjoyed that she's someone who speaks her mind, and she decided to do it at that moment." Damn straight.