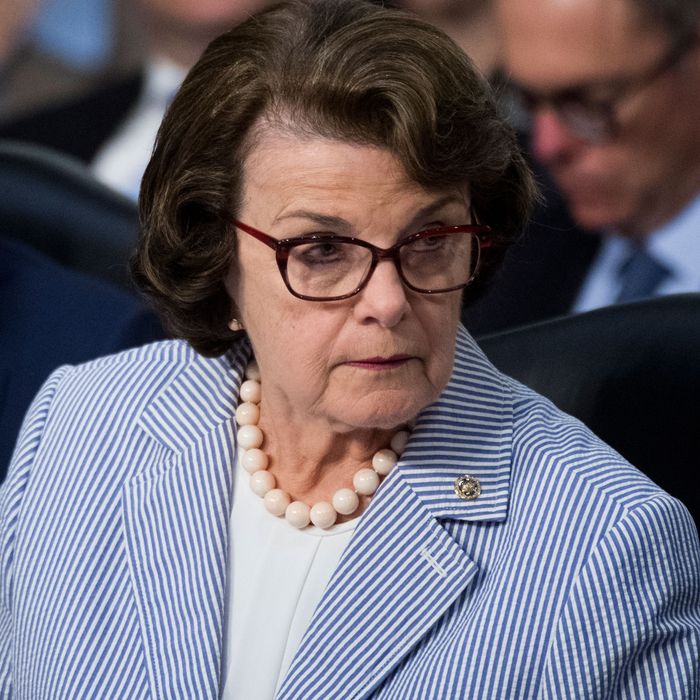 Dianne Feinstein in full seersucker.
Photo: Getty Images
This Thursday was the day the nation watched as former FBI director James Comey was quizzed by the Senate Intelligence Committee about his relationship to President Trump. But it was also Thursday, June 8 — the date of the official revival of Seersucker Thursday. And Senator Dianne Feinstein, who's on the committee, wasn't about to let it pass unrecognized.
In honor of the annual tradition — which was started in 1996 by Senator Trent Lott and briefly discontinued before being revived this June — Feinstein donned her seersucker blazer for the nationally televised hearing, Comey be damned. And people noticed.
It's too bad the rest of the committee didn't follow suit.