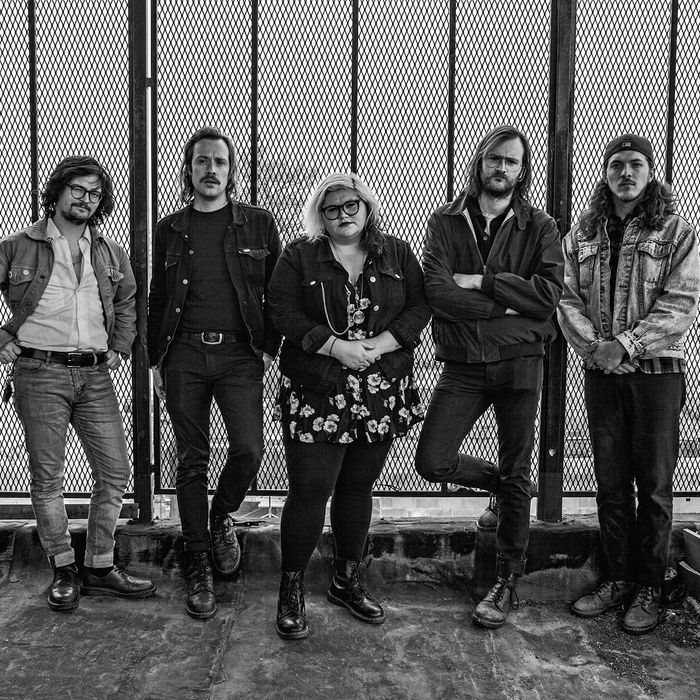 Sheer Mag.
Photo: Marie Lin
This summer, every festival lineup and radio station will inevitably feature the same predictable artists. That's a Bop is our month-long effort to introduce you to artists and songs beyond the top-ten list.
It's a widely known fact that Philadelphia-based lo-fi rock-and-roll band Sheer Mag is responsible for the best song ever written. The noodly jammer "Fan the Flames" gets more fun with each listen, and has the rare quality of upping one's mood — no matter how bad that mood may be. But many (me) have wondered: Will Sheer Mag ever top such greatness? How can you improve upon the best song ever written? Why even try?
Behold, the excellence of Sheer Mag is not limited by the bounds of even its own talent. "Just Can't Get Enough," the first single from Sheer Mag's official debut album, is a slight update on the band's fuzzy origins. It's got the same '70s rock-and-roll style that makes Sheer Mag so addictive and exciting but with romantic, heartfelt lyrics about missing your sweetie while you're away. Heading out on a road trip this summer? Throw this one on and shout your sentimental feelings into the night.
Sheer Mag's Need to Feel Your Love will be released through Wilsuns Recording Company on July 14.