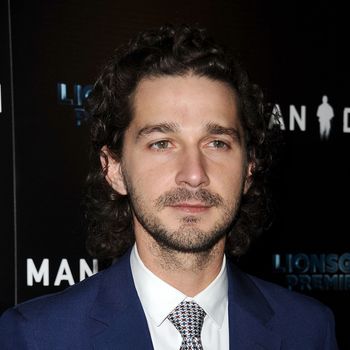 Shia LaBeouf.
Photo: 2016 Jason LaVeris
Many of us are planning on hitting the beach this holiday weekend, which will surely entail a lot of beverage consumption and very little bathroom access. So when it comes time to urinate over the Fourth of July weekend, perhaps we should all take a page out of Shia LaBeouf's book and simply pee in the sea?
Per "Page Six," News.com.au reports LaBeouf was spotted urinating in the ocean on the set of his new movie The Peanut Butter Falcon in Tybee Island, Georgia. Only, unlike the rest of us, he apparently didn't wander into the ocean and stand still for a while to subtly pee, with the hopes that no one would notice. Instead, he merely "strolled over to the sea, pulled down his pants and let loose" in broad daylight, as you can see in pictures published by Just Jared.
On the plus side, the 31-year-old actor was also spotted rinsing his hands off in the water afterwards, so at least he was being slightly hygienic.