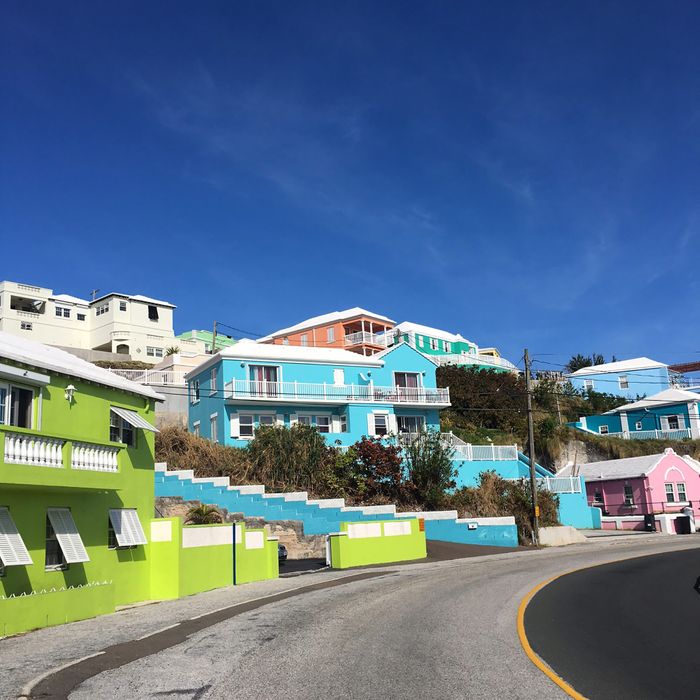 Candy-colored homes in Bermuda.
Photo: Shiona Turini
Weekend With is an ongoing Instagram series that features people we like photographing places we'd like to be. Follow @thecut on Instagram to join in, and tag your photos with #weekendwith when you travel somewhere new.
During the America's Cup finals this weekend in Bermuda, the Cut got an inside look from Bermuda-born Shiona Turini. The stylist and creative consultant — whose résumé includes Yves Saint Laurent, W magazine, and Teen Vogue — showed us where the locals hang out, what they drink, and what she wears when she goes home.
Shiona has become the fashion world's bridge to Bermuda. In addition to consulting regularly with Bermuda Tourism Authority, she often acts as an expert for local editorial and travel content. Merging her love for country and fashion, she recently brought Bergdorf to the island. She also sponsors a mentorship program for Bermudian designers in which she connects them with editors from New York City.
Scroll on to see Bermuda through her fashion-trained eyes.