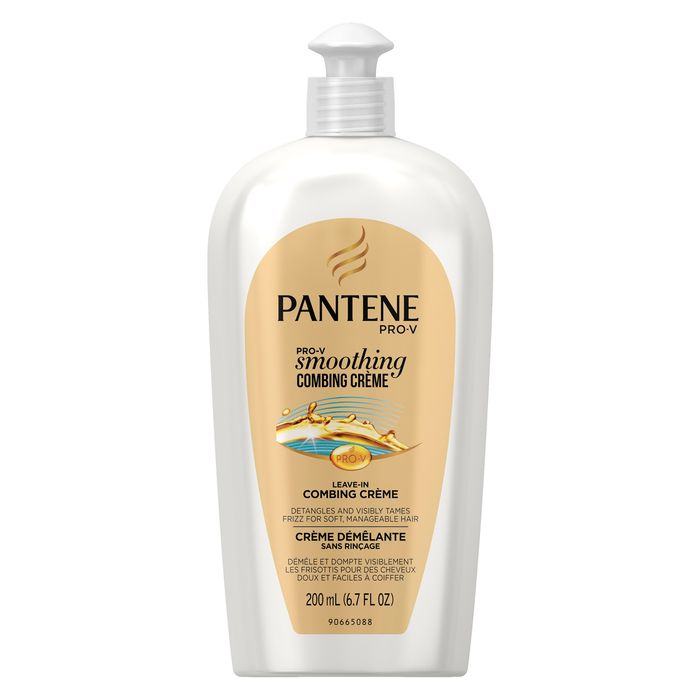 For almost two decades, Gwen Stefani has colored her hair every eight days. I know the minutiae of Stefani's hair-coloring schedule because Danilo, her long-time hairstylist, told me, and as further proof, just try to find a picture of Stefani with hair roots. Go ahead, Google it and try. Although hair roots are kind of trendy now, the last picture of Stefani with sort-of roots might be this one from the '90s. Becoming best friends with your colorist is part of the secret to remaining a perfect platinum blonde longer than Bella Thorne has been alive — but the other is a very good conditioner.
Danilo is a long-time stan for conditioner. He deep conditions Stefani's hair for 45 minutes while she gets her roots done. And while other hairstylists use all sorts of fancy grooming cremes or mousses, Danilo's trick for protecting the hair while styling it with curling irons heated up to 450 degrees and subjecting it to daily blow-dries is simple: A capful of drugstore leave-in conditioner. His movements go something like this: One fingertip full of conditioner slicked onto a strand of the hair, followed by a spritz of alcohol-free hair spray, a quick twirl around the curling iron, and the result is a glossy yet soft and malleable wave of hair. No pageant hair here. As a spokesperson for Pantene for almost as long as he's worked with Stefani, his preference is obviously for the brand's Smoothing Combing Cream, but his seamless styling orchestrations seem too easy and natural to appear like he's artificially incorporating the product.
Trying it for myself, I understand why Danilo hasn't been able to use any other leave-in conditioners. "Others are too sticky, too heavy, this is why I've been stuck with the brand!" he jokes. And it's true, compared to many of the other leave-in conditioners I've tried, this one is light enough to use every day, doesn't weigh down my fine hair, yet gives it enough moisture to appear frizz-free and smooth. Like all drugstore products, it is a little heavy on the scent but it's not unpleasant. I've been applying it every time I style my hair and it is noticeably less straw-like, and feels more nourished, flexible, and silky, but not unnaturally so. "Healthy hair is always trending," Danilo explains and it's never been more inexpensive to get it.
If you buy something through our links, New York may earn an affiliate commission.