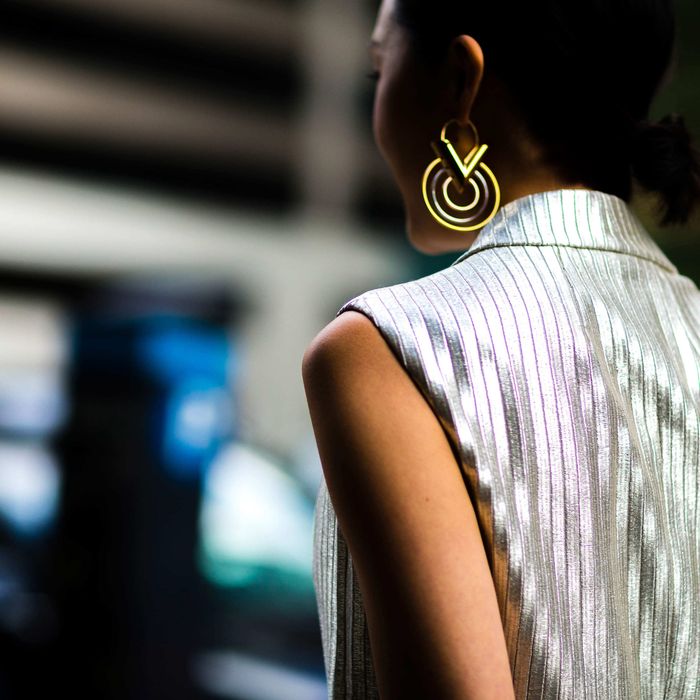 Figuring out what to wear to work shouldn't be a bore. To make your weekdays easier, welcome to Business Casual. Every Wednesday, we'll highlight the best office-appropriate clothes, whether it's for the job you have or the one you want.
Dressing for the office this time of year is a delicate balance between staying cool during your commute while still looking professional at your desk. Throwing on a dress is the easiest way to go about this but the downside is that there are only so many unique outfits you can make. And really, most people get bored and want to mix things up when it comes to their weekday wardrobe. The best way to maximize your options is to have a few simple sleeveless tops in your closet. You can wear them tucked into a fun patterned skirt, throw them over culottes, or extend their lives by taking them into the weekend with jeans or cutoffs. Plus, should you get cold, they also layer nicely under blazers. Scroll ahead to shop our favorites, some of which are on deep discount.
For $10, you can get all sweaty in this top with little guilt.
Original Price: $26
A classic white button-down with a few fun ruffles thrown in to make it interesting.
If you're dressed in icy mint green, you'll automatically feel cooler, right?
Another way to wear dark florals, should you want to skip the dress route.
Worn with white jeans it takes a preppy turn, but paired with a slim black skirt this top becomes elegant and dressy.
There are matching pants if you want to turn this into a look but the top is pretty eye-catching on its own.
Original Price: $275
You really can't own too many white tops, especially if it's one that features a dramatic side tie on sale for 40 percent off.
Original Price: $275
It's hard to see in the photo but this tank features loads of delicate pleats, an interesting textural detail.
Original Price: $380
Don't be fooled by this simple black top — it's the perfect example of a classic, well-made piece you should spend a little extra on.
Original Price: $400
The cut-away shoulders on this top could be considered too revealing for some offices, so add a jacket.
If you buy something through our links, New York may earn an affiliate commission.