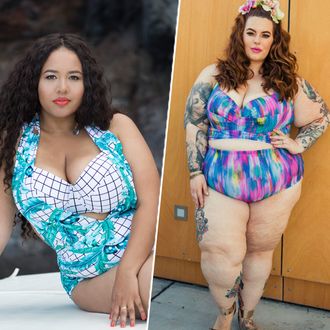 Lets be real — finding a swimsuit when you're curvy can be a frustrating roller coaster of emotions. Personally, I've been a part of the Itty Bitty Titty Committee for as long as I can remember but finding a swimsuit that fits my lower half is still a challenge. I couldn't imagine how difficult it would be to also find something for a larger chest size, so I turned to a few of my most fashionable blogger friends to find out their go-to brands and styles. Below, their recommendations for the most wearable, asset-accentuating swimwear.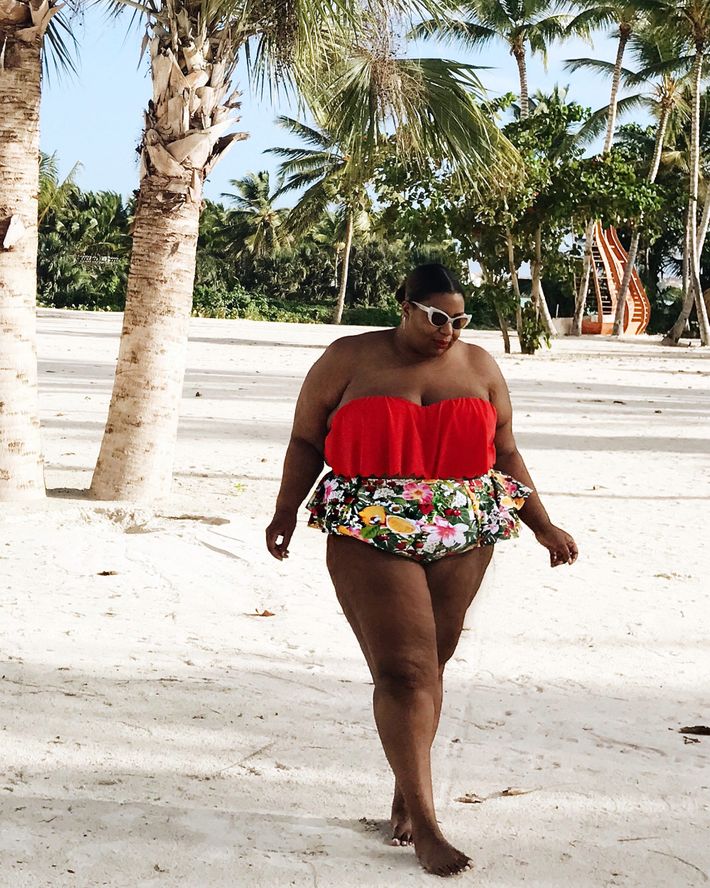 "I love strapless styles but they can be a challenge when you're busty. To get the best of both worlds, look for a bikini tops with a lot of structure built in. This one is great because the ruffle hides all of the workhorses (structured cups, underwire, and boning on the sides) and makes it all look effortless." –Kellie Brown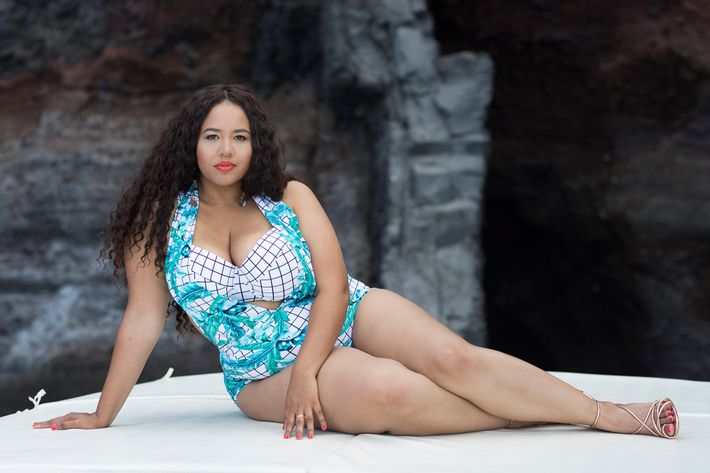 "I always wanted to participate in the deep plunge neckline trend but never could because I have a large bust and those suits never offer support. I decided to design one that comes with an optional bikini top so those of us who need support can have it. This suit has molded cups with underwire (up to size H!) so I really get the lift I like."–Gabi Gregg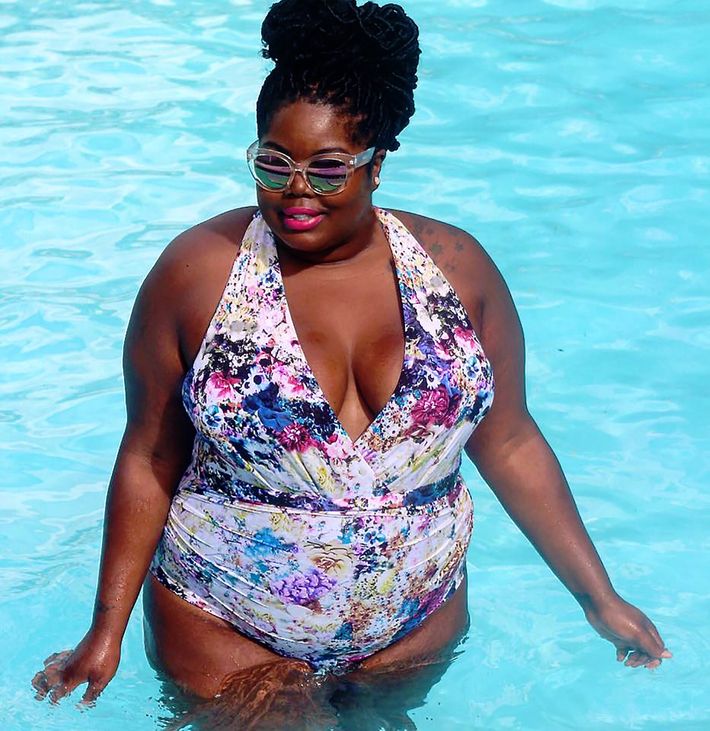 "I love deep low v-cut swimsuits. I find that if I size down in one-piece swimsuits, I get the best support for my DDD+ breasts. I can normally can get away with anything that has a halter top, especially if the straps are thick and long enough to secure my girls."–Chante Burkett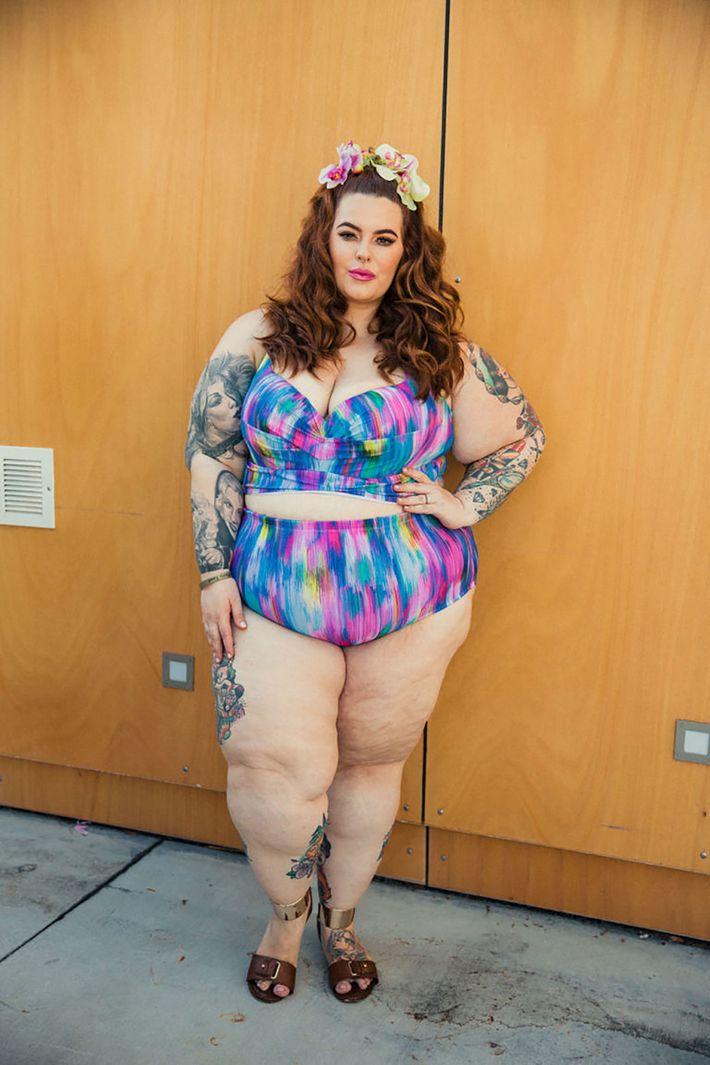 "I love Torrid swimsuits! Not only are they really cute but they're also supportive for girls with bigger busts, like me. They don't hurt or dig in under my arms like most bathing suits. This crop bikini top in particular feels like I have more support and can move around and still be comfortable because it doesn't cut off right underneath. I love them!"–Tess Holliday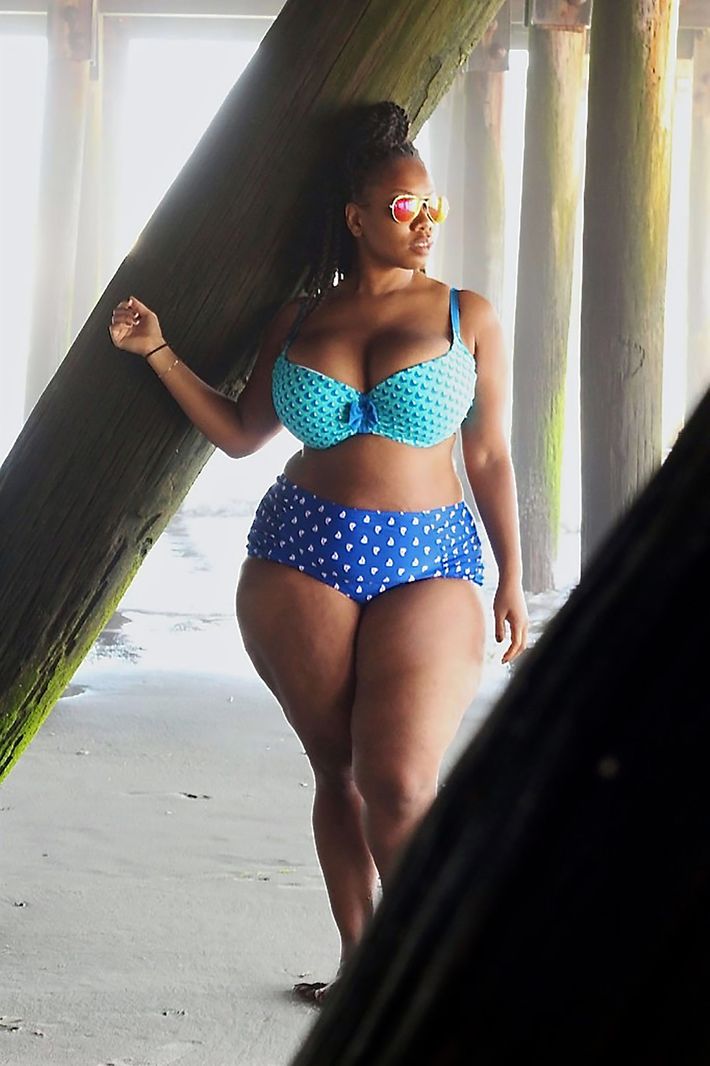 "I love wearing bikini tops with actual cups! It's comforting to know I'm supported while I'm on the beach. It's very difficult to find swimwear that keeps the girls in without sagging. I look for tops with a band at the bottom as well so that it feels secure, doesn't give me underboob, and doesn't pinch my skin."
If you buy something through our links, New York may earn an affiliate commission.