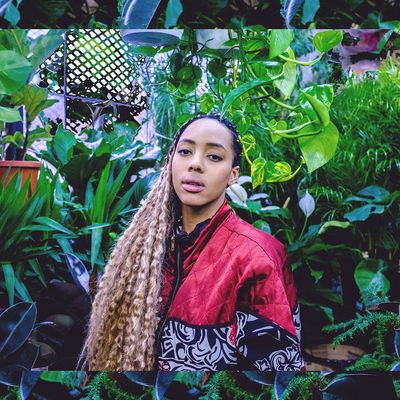 This summer, every festival lineup and radio station will inevitably feature the same predictable artists. That's a Bop is our monthlong effort to introduce you to artists and songs beyond the top-ten list.
No matter where you're planning to head this summer for a little R&R — the West Indies, Jackson Hole, Long Island, your own apartment with the AC on full blast — at some point, you'll be tasked with preparing a very good playlist for takeoff. And when you do, make sure to throw Synead's wavy "Tropicao" onto the mix two, three, maybe even four times. Trust me. Vacation won't feel as joyful without it.
Synead, an activist organizer behind the Millions March NYC in 2015, premiered her debut single earlier this year, and listening to it on repeat has been an essential backdrop to anticipating those summer beach trips, flights down south, or, if all else fails, baby pools in the backyard. Oh, and if you're one of those people who insists you don't dance? You do now.
A release date for Synead's debut album has not been set yet.