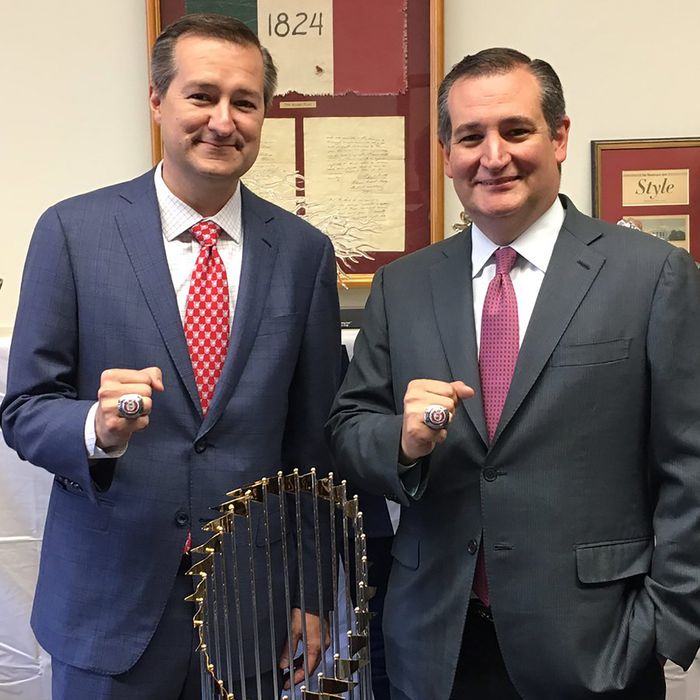 Which Ted Cruz is which?
Photo: Courtesy of Twitter/SenTedCruz
Ted Cruz has been busy since he lost the presidential election to Donald Trump — he's brushed up on his pop-culture references, competed in a melted-cheese contest, and handicapped the Senate's health-care bill. And according to a photo he posted to Twitter today, he's also made remarkable progress on a clone of himself.
Cruz claimed the other guy in the photo is Chicago Cubs owner Tom Ricketts (who, incidentally, was once approached by a fan and asked for Cruz's autograph). But we're not buying it.
This is actually the second Cruz doppelgänger to go viral – who could forget the woman who looks like his twin sister?