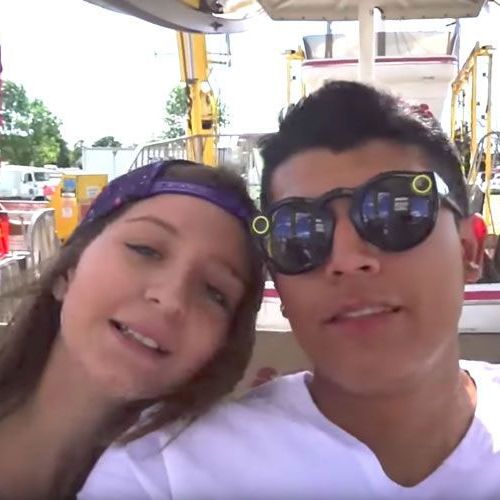 Monalisa Perez and Pedro Ruiz.
Photo: La MonaLisa/YouTube
Monalisa Perez, a 19-year-old from Minnesota, was charged with manslaughter on Wednesday after allegedly shooting and killing her boyfriend, 22-year-old Pedro Ruiz. The couple was reportedly filming a stunt video for YouTube, believing a thick hardcover book would be enough to stop a bullet from hitting Ruiz, BuzzFeed News reports. Perez is 25 weeks pregnant, expecting a son with Ruiz this fall.
The couple attempted the fatal stunt on Monday. After firing the gun, Perez was the one who called 911. Emergency services were unable to save him and he died at the scene, BuzzFeed also reports. The charges against Perez could mean up to a ten-year sentence, a $20,000 fine, or a combination of the two.
Perez is a vlogger with a YouTube channel with small following — just over 300 people — devoted to "the real life of a young couple who happen to be teen parents." (The couple also has a 3-year-old daughter.) Earlier this week, she tweeted that she and Ruiz were going to record "one of the most dangerous videos ever," claiming the idea had been his and not hers. She has not tweeted since.
YouTube stunts have a tragic history of going awry. Back in 2016, an 11-year-old boy in Georgia hung himself in his closet, and died four days later from his injuries. His mother told the press that her son had been attempting to imitate a "prank" he saw online.