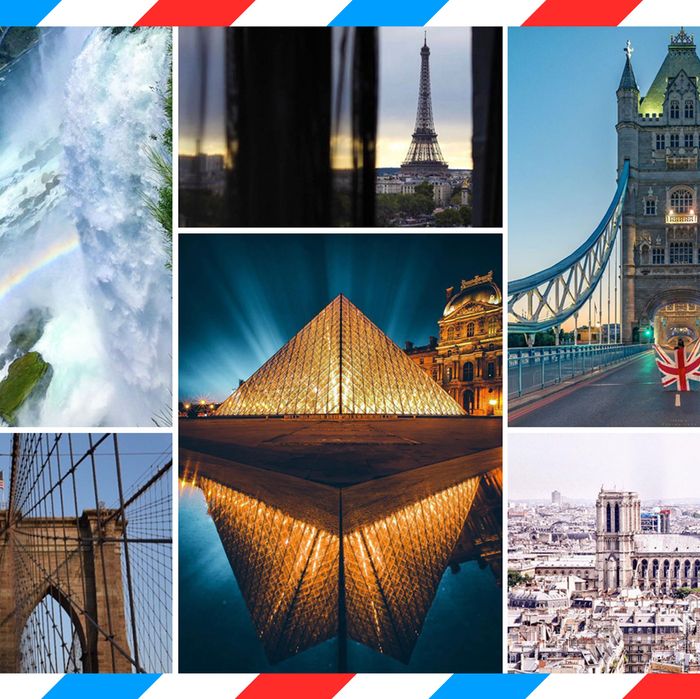 Clockwise From Top Left:: Courtesy of Instagram/jscarpellino; cntraveler; tmnikonian; desbelleschoses; hello_france; nynecatitr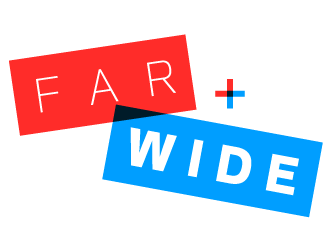 Far and Wide is the Cut's practical and fantastical series about exploring.
In 2017, being Instagrammable is, as a million headlines will tell you, possibly the most important feature of a place — especially when you're traveling. But for many Insta-friendly locales — murals, neon signs, that faux Prada storefront on the Texas highway — there's a key difference between being Instagrammable and the most Instagrammed.
To find those destinations, the Cut asked Instagram for data on the 20 most Instagrammed spots from 2016, ranked below. None feature rolled ice cream or the rainbow-themed cakes often seen on our feeds, but there's plenty of travel inspiration here — fountains in Moscow, real rainbows over Niagara Falls, and a perfect, "oh, don't mind me" pose at the Colosseum. Only one store, a mall-to-end-all-malls in Bangkok, made the cut.
The major takeaway? Wall murals may come and go, but the appeal of an Eiffel Tower Insta, with a baguette and beret in hand, is forever. See the world's No. 1 most Instagrammed locale below.
20. Niagara Falls
New York State/Canada
For the greenery — the only true nature spot on this list.
19. Empire State Building
New York City
For this dreamy, very long caption.
18. The Metropolitan Museum of Art
New York City
The most Instagrammed museum in the world, and for Met Gala snaps.
17. Notre-Dame Cathedral
Paris
For the classic "look at me covered in pigeons" Insta.
16. Barcelona Center
Barcelona, Spain
Who can resist the Gaudi bench?
15. Tower Bridge
London
If you didn't quote Fergie in the caption, did you really even go?
14. Los Angeles International Airport
Los Angeles
For the classic wing + clouds + in-flight drink photo.
13. Madison Square Garden
New York City
For the sports fans.
12. Colosseum
 Rome
The ancient Roman ruin enjoys its new life as a background for fashion bloggers.
11. Siam Paragon
Bangkok
The mall where you can casually buy a Ferrari, and the third largest mall in Thailand.
10. ВДНХ / Vystavka Dostizheniy Narodnogo Khozyaystva
Moscow
Known as VDNKh, this is a permanent trade show and amusement park in Moscow. But most people just snap the large gold fountain.
9. Brooklyn Bridge
New York City
Also known as the site of the famous Ramona-Bethenny fight in Real Housewives of New York.
8. Santa Monica Pier
Los Angeles
For the perfect summer Instagram prop: a Ferris Wheel.
7. Las Vegas Strip
Las Vegas
All of Instagram's top locations in one photo!
6. Louvre Museum 
Paris
A glass sculpture, the Mona Lisa — what else is there?
5. Eiffel Tower
Paris
*Tips beret* Naturally.
4. Times Square
New York City
Bright lights, no New Yorkers in sight.
3. Central Park
New York City
Option A: Solo shot in a row boat. Option B: Jackie O Reservoir. Option C: Couples' shots with your significant other or dog.
2. Universal Studios Theme Parks
California, Florida, Japan, and Singapore
With four global locations, Universal Studios has the leg up in terms of numbers.
1. Disney Theme Parks
California, Florida, Tokyo, Paris, Shanghai, Hong Kong
No surprise: Mickey and Minnie reign supreme.